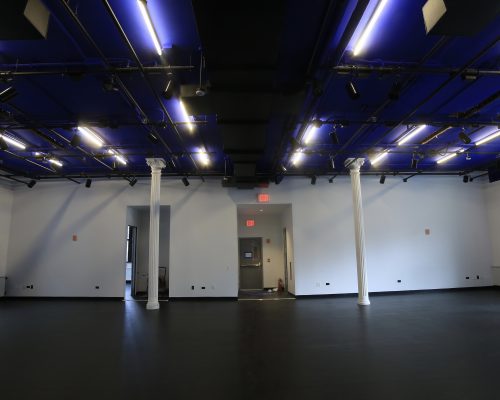 Mabou Mines will provide artists and companies a performance space with our new non-profit rental program for theater, music, dance, film, literature etc. in our fully equipped performance venue, and studio.
Mabou Mines hosts both individual artists and companies who are in development stages of new work or are ready to present fully produced work. Projects are selected through a process that identifies candidates who fit the artistic values of Mabou Mines, animating our new performance space with like-minded artists who share our values and commitment to experimentation, collaboration and breaking new ground in form and content.

Theater Rental
Mabou Mines' fully equipped 99-seat theater with sprung dance floor, green room and dressing room will be available for a weekly non-profit rate with an additional option of technical, box office and marketing support.

Rehearsal Studio Rental
Mabou Mines' 625 sq. ft. rehearsal space will be available for rent at non-profit rate of $25 per hour.
Please contact us at rentals@maboumines.org for more information.

Photos by Yasmeen Jawhar.