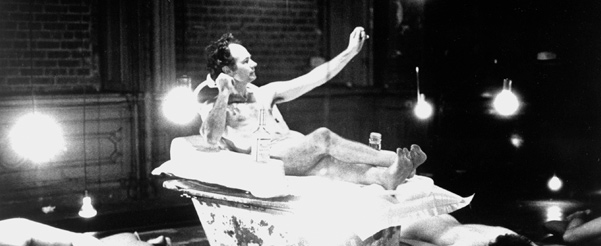 What follows are some of the many annual fundraising letters written by Lee on behalf of the artistic directorate; a holiday tradition at least as eagerly anticipated as a good glass of spiked eggnog. So engaging are these letter$ that readers are well-nigh compelled to contribute, if only to keep our entertaining letters coming. We trust you will be one of them!
At the moment the spirit moves you, click this link to Donate Now!
Mabou Mines is a not-for-profit 501(c)(3) organization. All contributions are tax-deductible to the full extent allowable under the law – and most welcome!
2016 Letter from Lee Breuer/Mabou Mines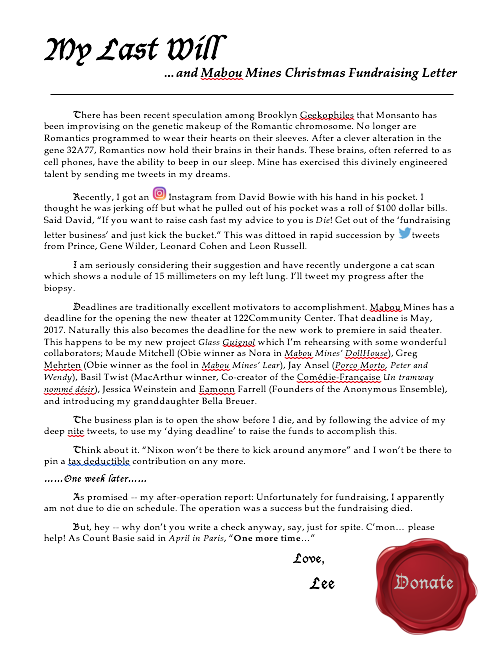 2014 Letter from Lee Breuer/Mabou Mines