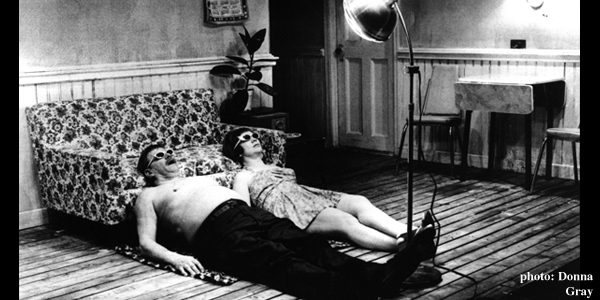 Mabou Mines Development Foundation, Inc.
P.O. Box 777
Peter Stuyvesant Station
New York, NY 10009
While we are working on our office phone, please contact us at (646) 369-4944 or (917) 669-0415. Email and PO Box work as before. Looking forward to re-connecting.
T: 212.473.0559
info@maboumines.org
www.facebook.com/mabou.mines
Artistic Directors
Lee Breuer
Sharon Fogarty
Karen Kandel
Terry O'Reilly
Artistic Associates
Clove Galilee
Maude Mitchell
David Neumann
Board of Directors
Julia D'Amico
Leonore Cooney
Lawton Wehle Fitt
Sharon Fogarty
Esther Fortunoff
David Preminger
Fredrick Sherman
& Members of the Company
Board of Advisors
Jill Godmilow
Dr. Harold Kooden
Gail Merrifield Papp
Nigel Redden
Administrative Staff
Sharon Fogarty, Producing Artistic Director
Monika Wunderer Jouvert, Executive Producer
Yasmeen Jawhar, Company Manager
Cara Greene, Development Associate
Andy Sowers, Technical Director
2016-17 Season Interns
Nicholas Rapp, Media & Production Intern
Andrew Guarisco, Operations Intern
Mabou Mines is a not-for-profit 501(c)(3) corporation.
All contributions are tax deductible to the full extent allowed by law.