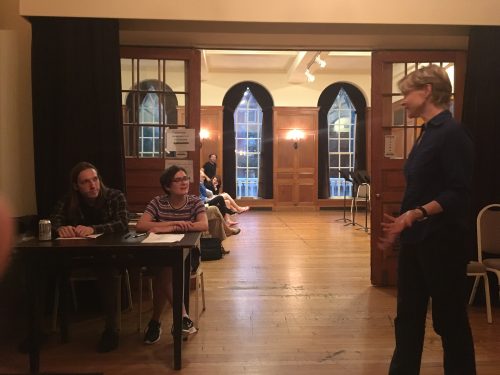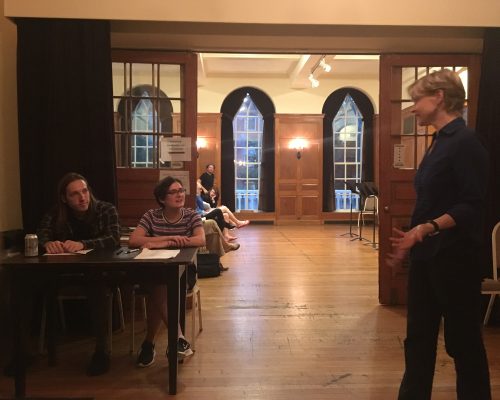 Employment– Mabou Mines is hiring a Development Associate. Click here for information about how to apply.
Internships – Mabou Mines accepts internship applications on a rolling basis.
The Company offers internships in the areas of production and administration, depending on your area of interest. Arrangements can be made for school credit through your educational institution. If you are interested in interning with us, please email info@maboumines.org, include your resume and availability.
Ushering – Mabou Mines offers the opportunity to see our shows for free by volunteering to usher. If you are interested in ushering, please email tickets@maboumines.org with the date that you are interested in seeing the show.
**We are currently looking for ushers for the run of Glass Guignol: The Brother and Sister Play at our new theater at the 122CC. Click here for more information on how to volunteer for the show, Nov 28-Dec 23, 2017!**