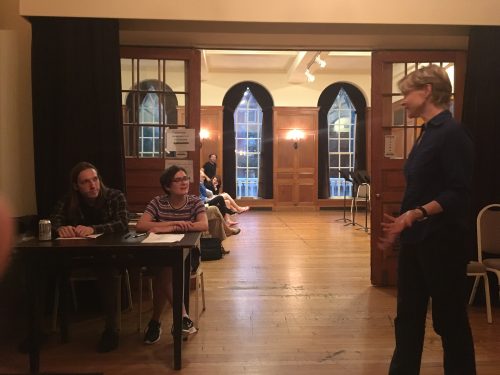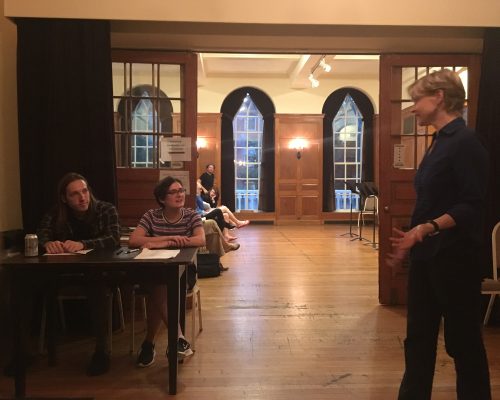 Internships – Mabou Mines accepts internship applications on a rolling basis.
Mabou Mines is currently looking for the following interns for the 2018-2019 Season. Hours are flexible and based on applicant's availability, anywhere between 4-12 hours per week. Come join us!
Social Media/Marketing Intern
– Collaborate with our marketing team to monitor and support execution of marketing tasks and deadlines on Social Media and via our Newsletters.
– Learn about and contribute to our marketing strategies for the upcoming season and beyond.
– A facility with words as well as an eye for catchy images and graphics is a plus!
 Administrative/Archival Intern
– Learn about and support the Operations Director with day-to-day tasks of running a theater.
– In your down time, help with sorting, labelling, and categorizing images from our archives, digitally and physically.
– An interest in Mabou Mines' history as well as the workings of a collaborative downtown collective like ours is a plus!
Production Intern (show-by-show basis)
– Jack/Jill-of-all-trades persons interested in hands-on experience with shows encouraged to apply.
– Tasks can run the gamut from supporting the tech director in setting up for a show to assisting the company manager in organizing front of house task and helping fulfill artist needs.
– Someone okay with potential evening and weekend hours and a non-traditional schedule is a plus!
Arrangements can be made for school credit through your educational institution. If you are interested in interning with us, please email admin@maboumines.org, include a brief cover letter, resume and availability.
Ushering – Mabou Mines offers the opportunity to see our shows for free by volunteering to usher. If you are interested in ushering, please email tickets@maboumines.org with the date that you are interested in seeing the show.