Announcing RAP Artists 2023
MABOU MINES
RESIDENT ARTIST PROGRAM RETURNS!
Meet the 2023 RAP artists
Performances June 8 – 10, 2023
---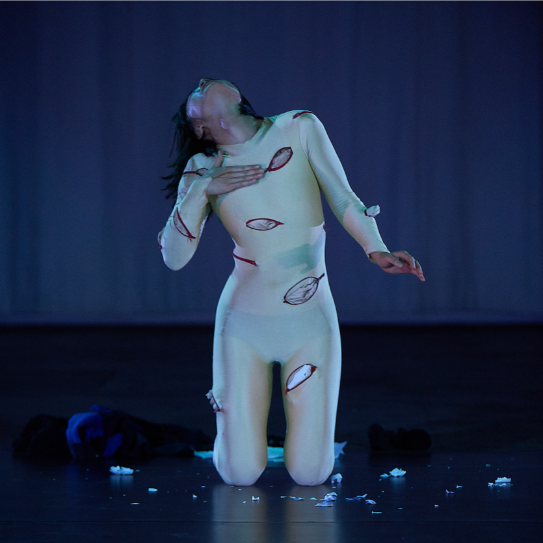 Lydia Jialu Li (they) is a theatre creator and film actor. A Salituner, Beijingnese. Chinese, English, Japanese and Emoji user. "Ten- and a hundred-years old at the same time" — Michele Selene Ang. Previously played at Double Edge Theatre, Jack, LAPP, Redcat, Outfest LA, AAIFF, MNFF, SDAFF, Urbanworld, Cairo International Film Festival, etc. BA in Sociology, Fordham University LC; MFA in Acting, CalArts. lilydia.com
Ryotatio 回马枪 (working title)
Have you heard of the death of the girl?
Here's a rebirth battlecry.
Playing with sound, movement, and text, Lydia serves you authentic brought-over-by-airplane, one-hour-delivered friendships, scars, victories, reverses, electricity, love, urban legends, fates, and tales of 404 not found.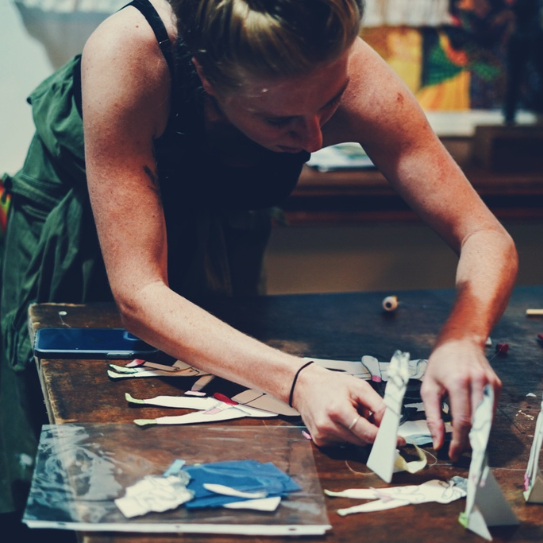 Sarah Finn (she/they) is a Brooklyn-based multimedia artist who creates live performance, video and film. Their work explores mythic narratives set in post-industrial wastelands to investigate humanity's spiritual and ethical unknowns. They've presented work at Exponential Festival at The Brick, Prague Fringe, and FringeArts. She is a 2023 Object Movement Artist-in-Residence and trained at Ecole Internationale de Théâtre Jacques Lecoq. She got her BA from Sarah Lawrence College.
Our bodies like dams
Our bodies like dams is a live multimedia performance set in a handmade, flooding city. Part love story, part eco-fantasy, Our bodies like dams imagines a woman's unexpected metamorphosis in the face of romantic and coastal decay, as her and her partner's apartment floods entirely. Adapted from their short film of the same name, Sarah and their collaborators now realize it as a live performance with puppetry, miniature sets, wearable sculpture, live-feed cameras, dance and immersive sound.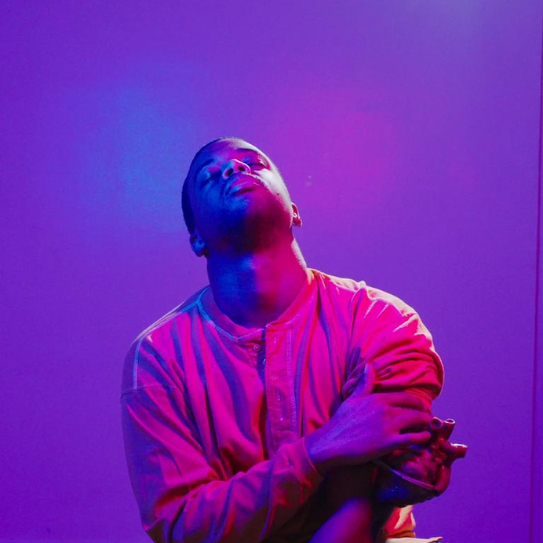 Jovon Outlaw (he/they) is an interdisciplinary artist who was born and raised in the Bronx. "For me, art is about people. My art connects people and makes art accessible to all people despite their economic status. As an artist with an invisible disability, my setbacks have allowed me to create more vulnerable work. My work involves blending art mediums to create a dynamic vision. The themes of my work include showing there are more levels to people than they show on the outside, giving more voice to people who don't have it, disability awareness, and using humor in dark circumstances."
Human|Humane
Human|Humane is an immersive performance art piece and an experimental documentary, where the audience members are guided to examine the idea of individuality, and emotion in the body. Behind a two-way mirror, how long can we hide from our truest selves? Using the tools of live cinematic/performance technology and a trusting room to build art by having the audience become that performance's art. "Are we willing to look honestly inside of ourselves?" Re-examining the theory of The Mirror Stage by Jacques Lacan, the theory states there is a moment when an infant identifies their own image in a mirror. "This is who I am and I am me."
Program History
In 1991, Mabou Mines co-Founder Ruth Maleczech established the Resident Artist Program as a laboratory for early career artists to experiment with performance ideas. As long-practicing artists, the company understands the formidable pressures that early career artists face and the difficulty of finding space to explore and create. We believe that process-focused development is the best way to create original work and that the opportunity to work in this way can be crucial to an artist's career.
Mabou Mines' definition of "early-career artist," is one with a consistent practice who has worked in their chosen field for several years with some recognition, and not reached a point in their career where they are receiving opportunities from high-level presenters, producers, festivals or funders. They have put in the effort of practice, garnered the beginning of a performing history, have begun to hone their aesthetic, and are seeking a means of articulating their creative vision in a more formalized way.