The Vicksburg Project – In Process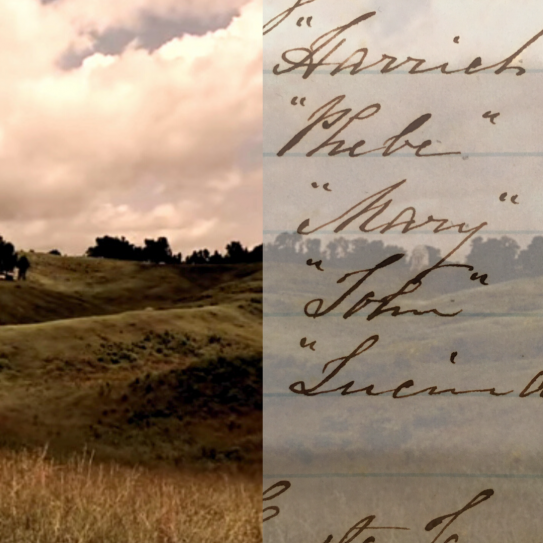 Mabou Mines and piece by piece present
THE VICKSBURG PROJECT – In Process
In this two part online series co-creators, Eve Beglarian, Karen Kandel & Mallory Catlett will present and discuss sections of the The Vicksburg Project.
Part 1 – December 11, 2020 at 7pm
Part 2 – December 18, 2020 at 7pm
Free event – No tickets necessary
Running time 1 hour.
Sites of famous battles are often memorialized by statues of men, by memoirs of commanders, by street names honoring generals. But war impacts everyone, male and female, black and white, soldiers and civilians. The Vicksburg Project looks at the storied Civil War town from the eyes of women and gender-complex people, black and white, from the time of the Civil War, and every fifty years thereafter, in an attempt to understand where we have been and where we are going.
_______________________________
Part One
Composer Eve Beglarian discusses the genesis of The Vicksburg Project and presents a music video: On the Battlefield, and an audio recording: Sweet Enough Ocean, with lyrics by poet Thylias Moss performed by Andrea Jones-Sojola. These two pieces introduce the themes of The Vicksburg Project by capturing a strong sense of the physical place: from the loess hills of the battleground to the fertile soil of the cotton fields just outside town.
Part Two
Writer/Performer Karen Kandel will perform Contemplating Mary, a response to governess Emilie Riley McKinley's diary, From The Pen of a She Rebel, written during the siege of Vicksburg in which one enslaved woman is brought into the foreground. Composer Eve Beglarian introduces and performs See Right Through Me (Albert's Confession) about Albert Cashier, a Union soldier, who late in life was discovered to be female. The co-creators will discuss their personal connections to these characters and the challenges of bringing unheard voices into fruition.
This program is supported, in part, by public funds from the National Endowment for the Arts, The New York State Council on the Arts,  New Music USA  and with support from: The Made in NY Women's Film, TV & Theatre Fund by the City of New York Mayor's Office of Media and Entertainment in association with The New York Foundation for the Arts and by piece by piece productions.

Collaborators
Karen Kandel – Writer/performer
Eve Beglarian – Composer
Mallory Catlett – Director
Oneme Ekeh – Video
Andrea Jones-Sojola – Singer/performer
Sabrina Bianca – Costumes
Wyatt Moniz – Tech/lighting
Eamonn Farrell – Digital Designer/streaming
Production History
Church of the Holy Trinity, Vicksburg MS – December 11, 2019
St. Alban's Eipscopal Church, Boniva, MS – December 13, 2019