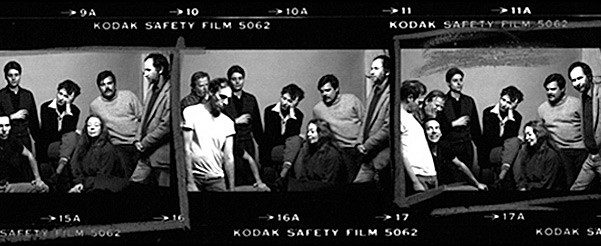 THE DEADLINE TO APPLY FOR THE 2016-17 RESIDENT ARTIST PROGRAM IS OCTOBER 7, 2016. Applications will open on September 12th, 2016 by invite only.
The term of the residency is 6 months.
Applications are generally accepted every other year. Applications for the 2016-17 sessions are open ONLY to previous Resident Artists for projects closer to full realization. Applications will be available September 12th, 2016 and must be received by October 7, 2016. Third party nominations by established artists or arts presenters are encouraged, but not required. The program is closed to registered students.
Appointed Artists attend monthly meetings with mentors and other Resident Artists during which they show aspects of the work in progress, receive feedback from one or more of Mabou Mines' mentors and pursue ideas for the work going forward.
Appointed Artists have access to rehearsal space by arrangement with Mabou Mines and in cooperation with the other Resident Artists. Appointed artists also enjoy limited but very knowledgeable assistance in locating other residencies and sources of funding to further their work, along with significant administrative and technical support.
At the close of the residency, appointed Artists must offer at least two free public showings of the work created during the Residency in whatever form the Artist thinks most beneficial.
APPLICATION WILL BE AVAILABLE SEPTEMBER 12, 2016