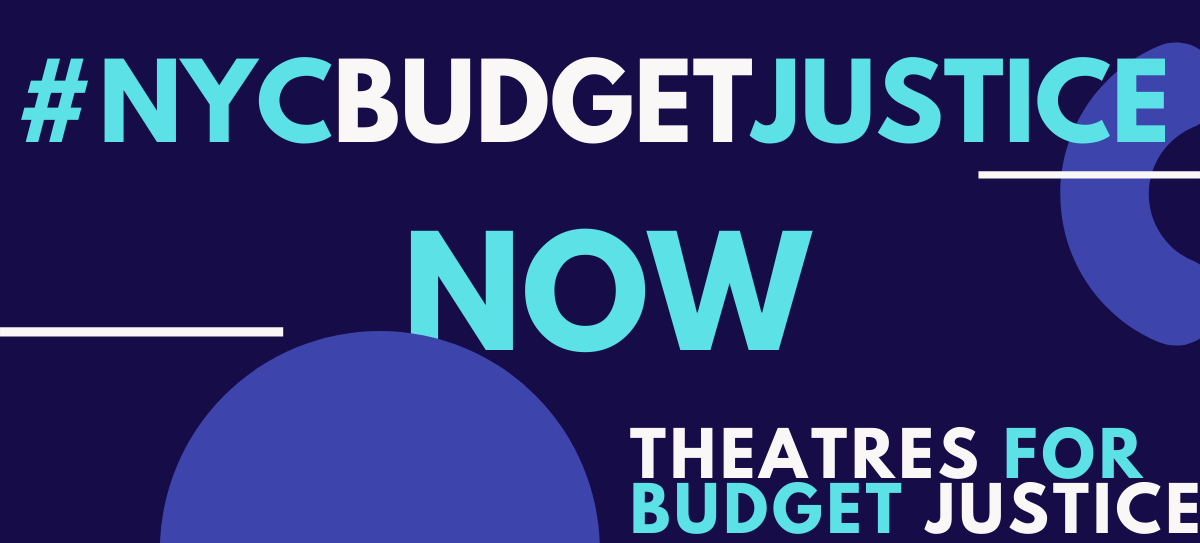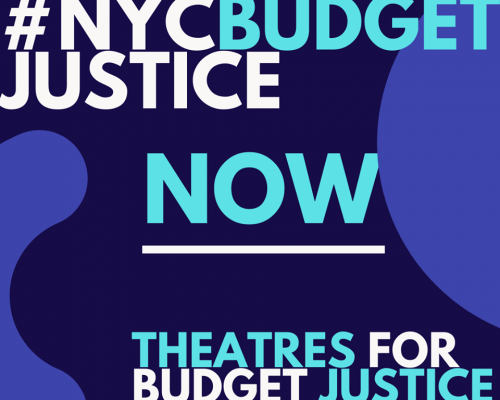 MABOU MINES IS PART OF A COMMUNITY OF THEATRES WHO, INSPIRED BY THE WORK OF COMMUNITIES FOR POLICE REFORM, BELIEVE THAT:
A budget is a moral document; that a City's budget should reflect the priorities of the community.
Mayor de Blasio's 2021 budget, due on June 30th and facing a $9 billion budget shortfall, proposes massive cuts to most programs but less than a 1% cut to the $6 billion NYPD.
These cuts punish the most vulnerable communities who are struggling for their lives with the triple crisis of COVID19, economic hardship, and intractable racial injustice.
We believe that investing in communities and the health and welfare of our citizens should be the highest priority We believe that we should not protect the NYPD from cuts that we all must share.
TAKE 2 SIMPLE ACTIONS BEFORE 6/30:
1. CALL YOUR CITY COUNCIL MEMBER
Ask that they vote on a budget that prioritizes education, health, youth services and does not protect the NYPD from the cuts in the FY21 budget. Note: If the voice mail is full please call back or send an email.
Look up your Council Member and their position on the budget with CPR's link to their contact information and position on funding. Be sure to thank them if they already made this commitment.
A script for calling and /or emailing your City Council Member:
Hi, Council Member [name].
I'm a constituent in your district and I'm calling today to demand that you Pledge that you WILL NOT vote for a budget that does not meaningfully cut the NYPD.  Making this pledge adds money back into the budgets of education, health, youth services — programs that have been drastically, and in some cases, entirely cut.
They say that every budget is a moral document and I can't imagine you want to prioritize the NYPD, especially right now and especially when we need our communities to be whole, which is what justice in the budget means.  I am sure you would agree that this is the time to take such a stand.  I hope you will step forward and do so.
Your name [or name and address, so they know you're a constituent].
 2. TWEET and/or EMAIL the Mayor
TWEET TEXT: 
@NYCMayor, the NYPD's budget should not go untouched while we're losing teachers and youth jobs. I support @changetheNYPD's call for #NYCBudgetJustice and cuts to the NYPD!
From Carl Hancock Rux:
"NYC police have the largest budget in America. Two years ago The American Public Health Association voted on a position that policing in the United States is a public health problem—police violence is a public-health problem. Eight percent of all [male] homicides in the United States are committed by police. The solution is not more training but reducing our reliance on policing. We need a reconceptualization of how the city (and society) is run. Portugal has decriminalized all drugs, largely removing police from the drug business. It has been such a success that the Portuguese police travel around the world trying to convince other people to turn it over to public-health services. HIV-infection rates have fallen, overdoses have fallen, and civilization has not collapsed. We have to call out zero-tolerance policing postures, we have to shift the discourse from a conversation about police accountability to a conversation about political accountability. And yes, we need to look at egregiously underfunded areas like education, the arts, free public healthcare, and drug intervention/rehabilitation programs."
THEATERS FOR BUDGET JUSTICE: New York Theatre Workshop, Soho Rep, New Georges, The Movement Theatre Company, HERE, Target Margin, Signature Theatre, The Vineyard, Playwrights Horizons, Ma-Yi, WP Theater, Mabou Mines, Bushwick Starr, St Ann's Warehouse, The Foundry Theatre, Nature's Darlings, The Public Theater, National Black Theater, Abrons Art Center, Ars Nova, Clubbed Thumb, Dixon Place, New Ohio Theatre, Performance Space New York, Rattlestick Playwrights Theatre