Ching Valdés-Aran & Lola Pashalinski
AWARDED
2021 RUTH MALEZCECH AWARD
 two performers who embody Ruth's daring and raw, naked, fearlessness
About Ching Valdés-Aran
CHING VALDES-ARAN most recently toured both nationally and internationally in Geoff Sobelle's physical theater piece HOME for the past 2 1/2 years until the pandemic lock-down. HOME was choreographed by Mabou Mines' very own award-winning choreographer, director, actor David Neumann. She has worked on Broadway, Off and Off-Off Broadway and the Regionals. Ching's awards include: OBIE, FOX Fellow, Asian Cultural Council Fellow for Writing, Ma-Yi Theater for Artistic Achievement, U.S. Congressional Award in Arts & Culture and others.
"My RUTHIE is an award closest to my heart!  Thank you. Ruth was not only my mentor, but my inspiration and my friend. We enjoyed our times talking and drinking, cigarettes on hand!!!"
About Lola Pashalinski 
LOLA PASHALINSKI is a founding member of The Ridiculous Theatrical Company where, with writer/director Charles Ludlam, she created 17 roles in 13 years. She received two OBIE awards for her work with the company. Since leaving the Ridiculous in 1980, Lola worked extensively Off-Broadway and regionally in productions directed by Lee Breuer, Richard Foreman, JoAnne Akalaitis, Les Waters, Anne Bogart, David Gordon, Neil Bartlett, among others. With her life-partner Linda Chapman, she wrote and performed Gertrude And Alice: A Likeness to Loving, receiving her third OBIE in 2000. Lola made her Broadway debut in Fortunes's Fool with the late Alan Bates. She's appeared in many films and television shows, including Extremely Loud and Incredibly Close directed by Stephen Daldry and most recently, A Call To Spy.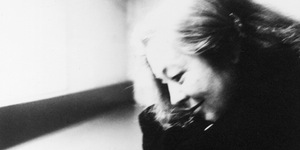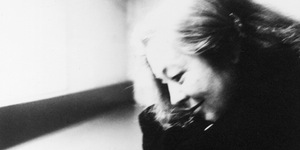 ABOUT THE RUTHIE
The Ruth Maleczech Award is a no-strings-attached cash award granted by Mabou Mines together with Ruth's family, Clove Galilee and Lute Breuer. The awardee is selected through a nomination process and is given to a performer who embodies Ruth's daring and raw, naked, fearlessness in every performance. The "Ruthie" was created to honor Ruth Maleczech, the beloved artist/performer/director and co-founder of Mabou Mines. She was an inspiration, a mentor and a role model for countless artists.
Special Thanks to the W Trust with the New Horizons Foundation and many generous individuals for making this award possible.