LINDSAY ABROMAITIS-SMITH & JANE CATHERINE SHAW
2022 & 2023 RUTH MALECZECH AWARDS
two performers who embody Ruth's daring and raw, naked, fearlessness in every performance
About Lindsay Abromaitis-Smith

LINDSAY ABROMAITIS-SMITH (she/her) is an artist, herbalist, writer, and pleasure activist living with ALS. She is dedicated to creating beauty, sharing stories and rituals, and crafting herbal remedies that echo what is essential to being. As she continues to learn how to physically manifest differently, Lindsay hopes to teach others that being disabled can be pleasureful and powerful while also being an act of acceptance and surrender. Her art practice is currently focused on learning how to be a rooted elephant and painting/drawing using her feet. She is the mother of two tigers and loves having people over for tea.
"I first met Ruth while I was a puppeteer in Red Beads and marveled at her fierce grace while flying by foy during the delicious chaos of rehearsals. Receiving the RUTHIE Award feels like a breath of inspiration to ignite my curiosity and passion for creating something with teeth that leave beautiful marks on the soul."
About Jane Catherine Shaw

JANE CATHERINE SHAW (she/her) is curator of La MaMa's annual Puppet Slam. She was puppetry director for Theodora Skipitares' Grand Panorama, and The Transfiguration of Benjamin Banneker, and was nominated for a 2014 New York Innovative Theatre Award for her work with Ms. Skipitares on The Chairs. She creates and directs her own work for puppet theatre: The Three Dolls, Framed; The Mother Goose Chronicles; Calpurnia Coyote Comes To The Big City; The Blue Marble; Following the Win; Folktales of Asia and Africa; Pelandok the Mousedeer; as well as adult works: Thirst: Money of Water, The Lone Runner, Bed of Light, and Universe Expanding.
She is still at it after 30 years.
"I shared meals with Ruth, listened to her wondrous stories of her adventurous life as a passionate artist, and had the privilege of working with her as a performer, a mentor and once even as a director. Ruth was, and is an icon of courage. The honor of being awarded a RUTHIE is surely a sign that Ruth is reaching across time to offer courage to me, and I gratefully and humbly receive it."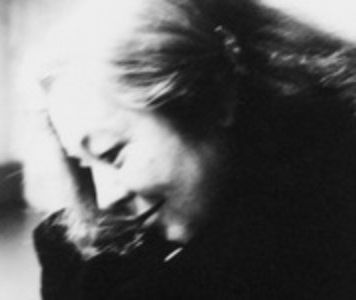 ABOUT THE RUTHIE
The Ruth Maleczech Award is a no-strings-attached cash award granted by Mabou Mines together with Ruth's family, Clove Galilee and Lute Breuer. The awardee is selected through a nomination process and is given to a performer who embodies Ruth's daring and raw, naked, fearlessness in every performance. The "Ruthie" was created to honor Ruth Maleczech, the beloved artist/performer/director and co-founder of Mabou Mines. She was an inspiration, a mentor and a role model for countless artists.
Special Thanks to the W Trust with the New Horizons Foundation and many generous individuals for making this award possible.