Mabou Mines' new theater and studio are available for rent through our new non-profit subsidized rental program and commercial/private rentals.
Non-Profit Theater Rental Program
Mabou Mines hosts artists and companies for public performances in our theater through our new non-profit rental program for theater, music, dance, film, literature etc. Projects are curated through a process that identifies applicants who share the artistic values of Mabou Mines.
Commercial and Private Rentals
Mabou Mines' flexible spaces are available for commercial and private use such as film and photography shoots, private parties, events and workshops.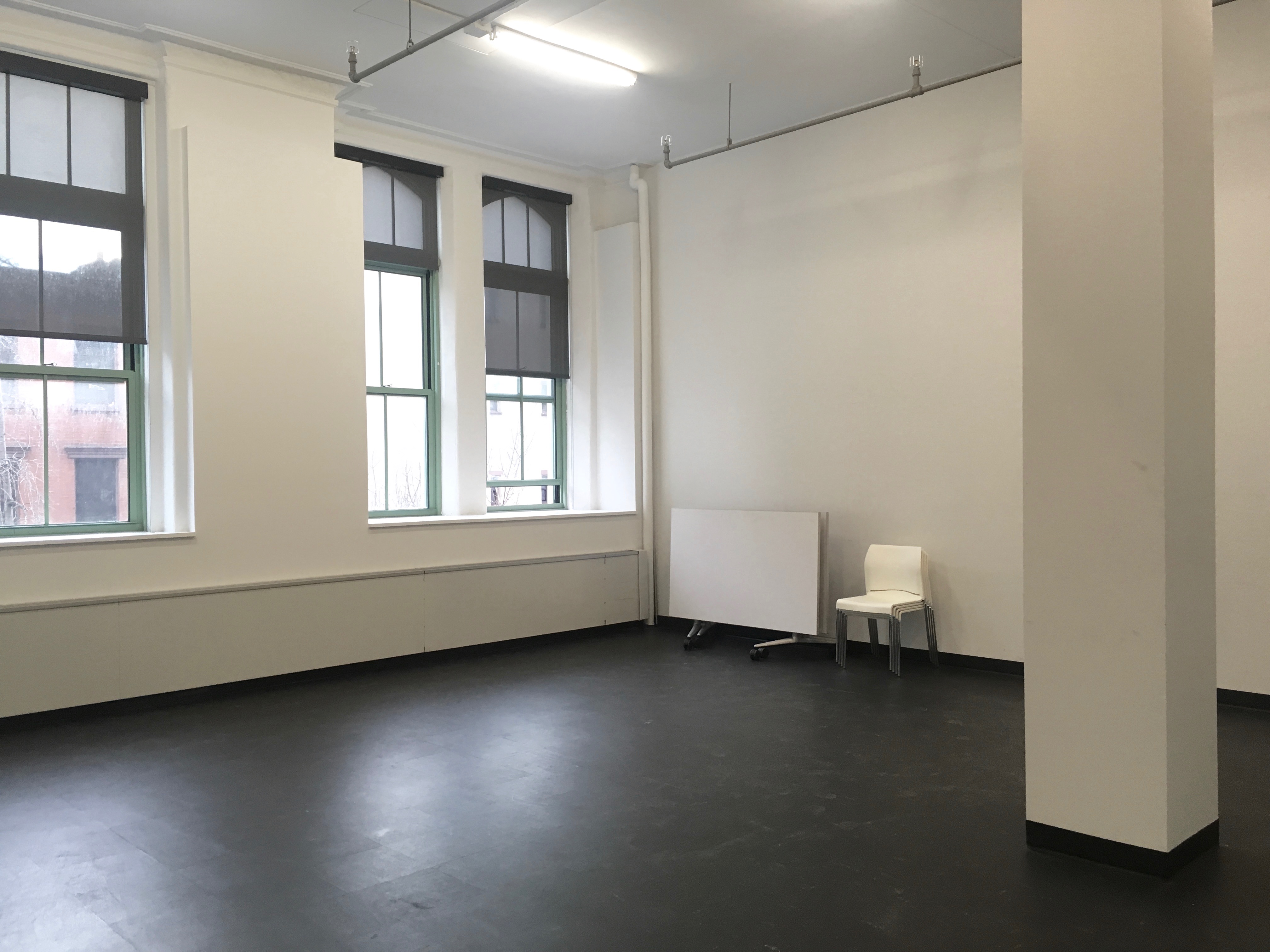 Rehearsal Studio Rental
Mabou Mines' 25'x 24′ rehearsal space.
Non-profit rental rate is $25/hour.
Piano available upon request.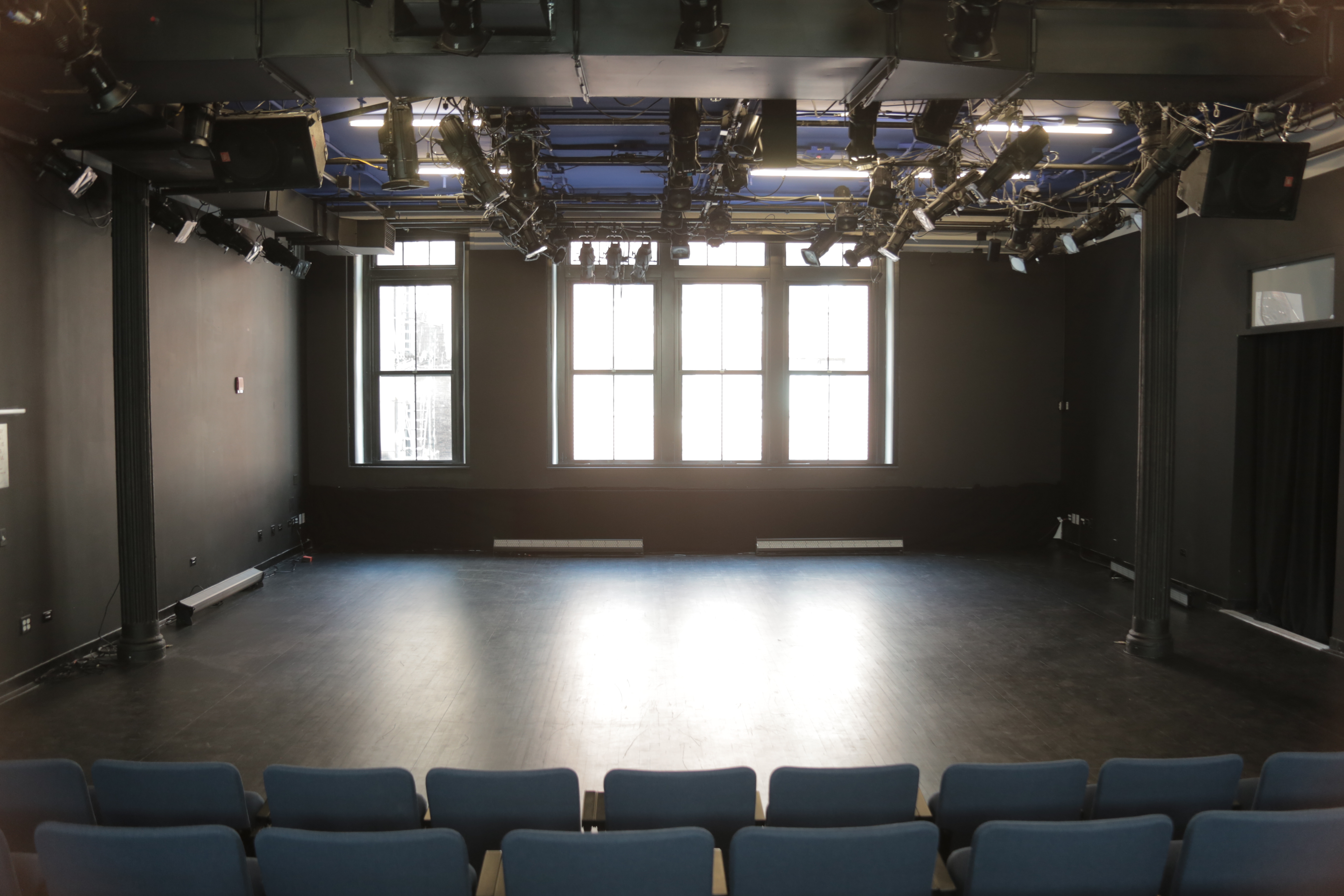 Theater Rental
Mabou Mines' fully equipped 99-seat theater with green room and dressing room is available for a private/commercial use and subsidized weekly non-profit rate with an additional option of technical, box office and marketing support.
Mabou Mines Theater 30' 7" x 55' 1 3/4″
Height to Grid: 11' 10″
Capacity: 84 (+4 wheelchair)
Please contact us at rentals@maboumines.org for more information or to book your rental.
All Mabou Mines rental spaces are wheelchair accessible.