Mabou Mines is proud to share this Musical Celebration of the Life and Work of Lee Breuer, hosted at St. Ann's Warehouse in Brooklyn, NY on June 21, 2022.
Program begins at 17:00. See below photos for program details.
---
Watch A Mabou Man by François Lizé on Vimeo.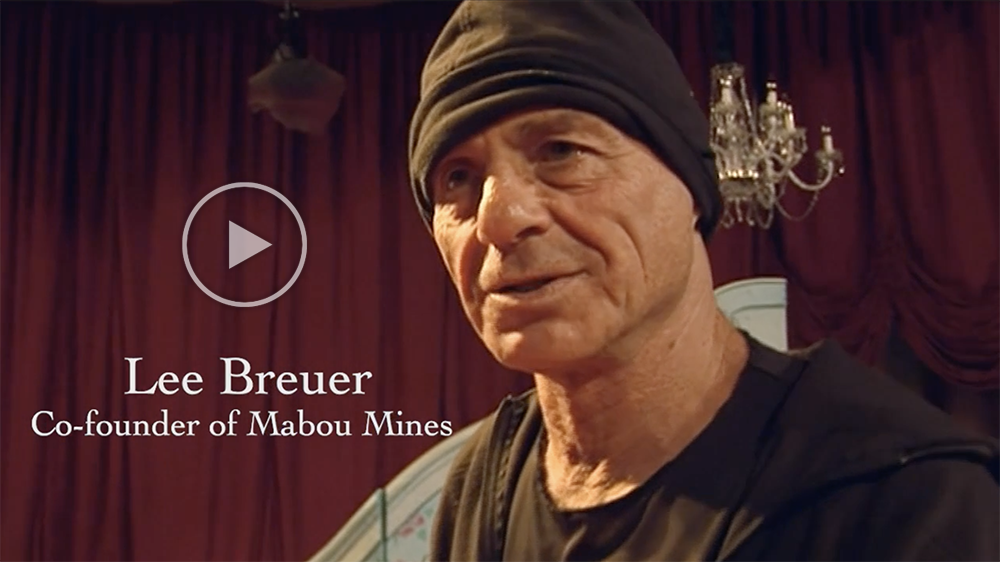 A Mabou Man is a short film made for Mabou Mines' 50th anniversary. It's part of a full-length documentary that will be available in the near future about Lee Breuer — mythical stage director and author in the theater world, specifically the so-called experimental theater.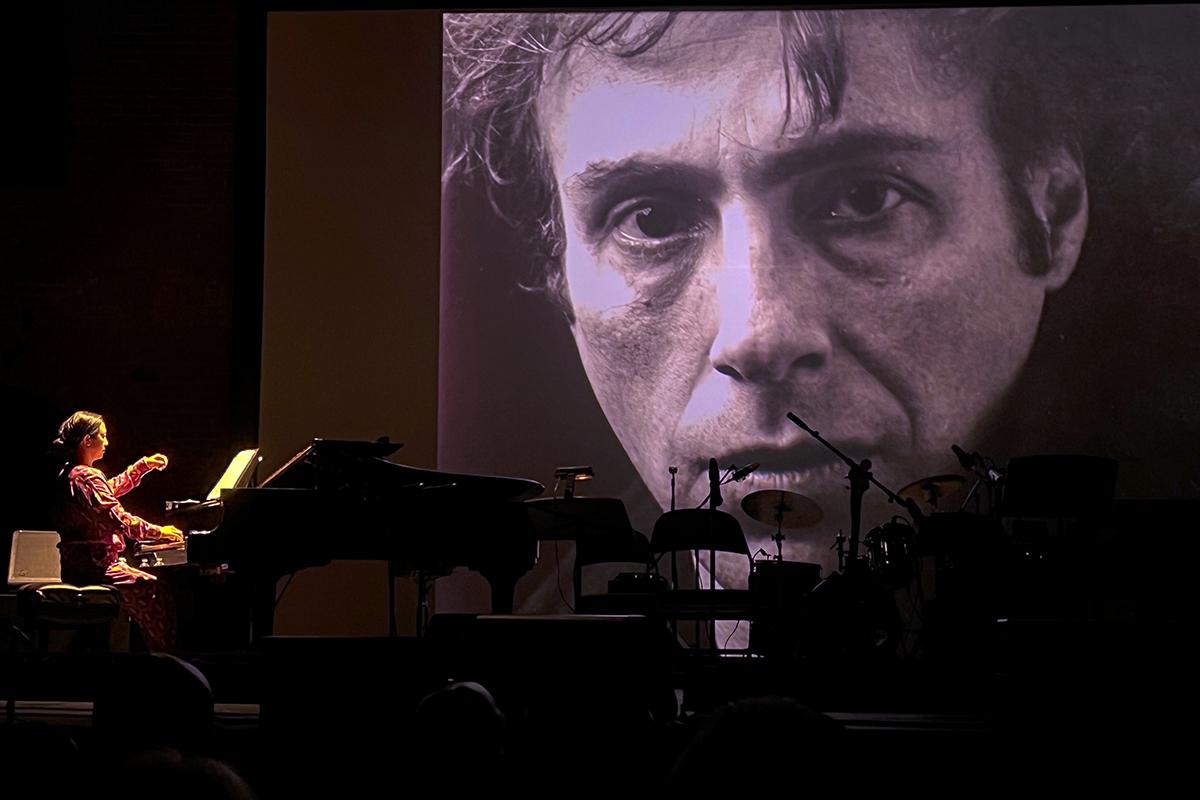 Ning Yu performs a piece from Mabou Mines Dollhouse. Photo by Richard Termine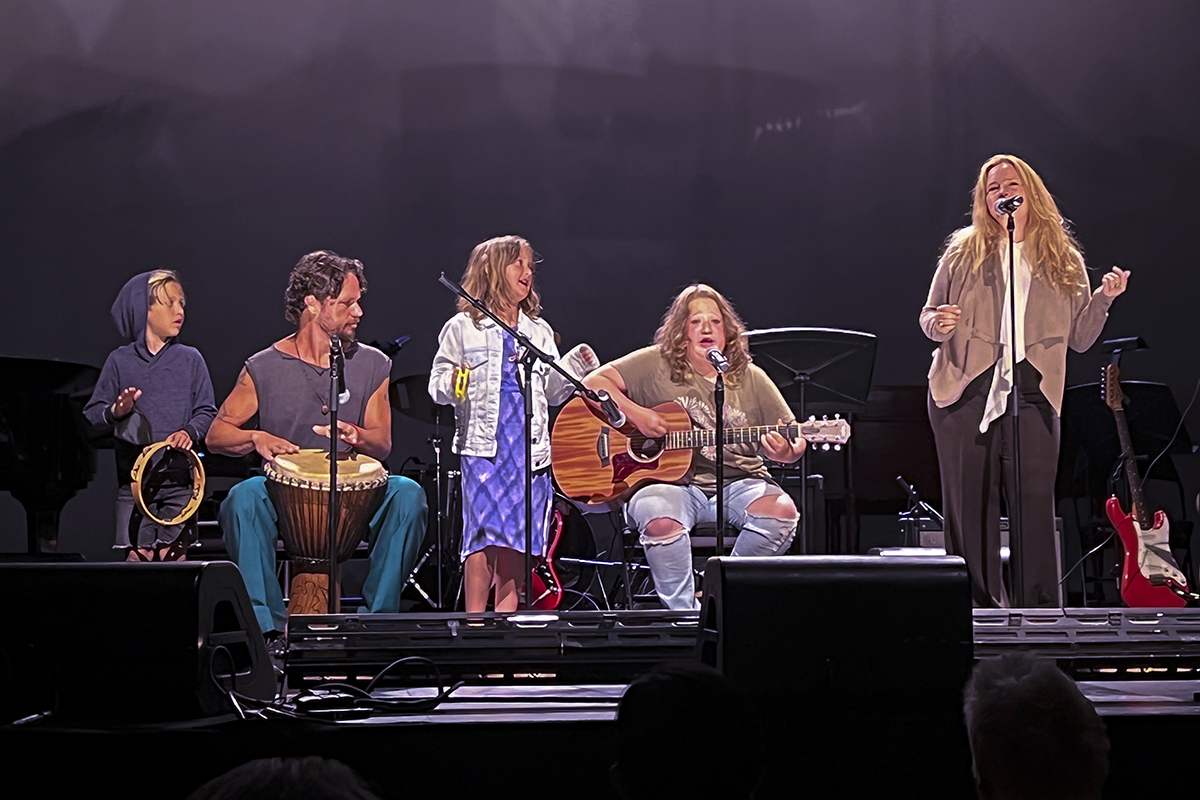 JoBella Breuer, Lute Breuer, Ruma Breuer, and Jack Breuer. Photo by Richard Termine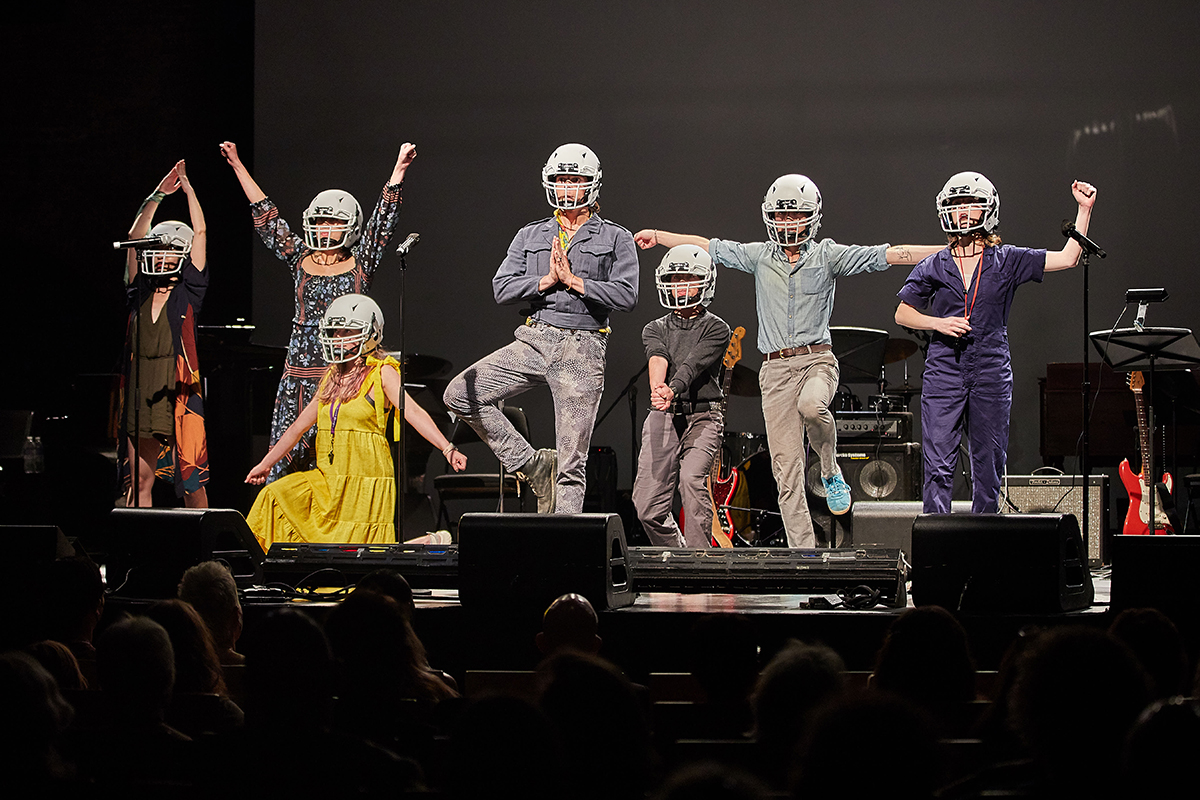 Adrian Enscoe, Evan Ray, Sophia Casturera, Yuexing Sun, Sid Diamond, Karen Loewy Movilla, Hallie Riddick perform a piece from The Saint and the Football Players. Photo by Tucker Mitchell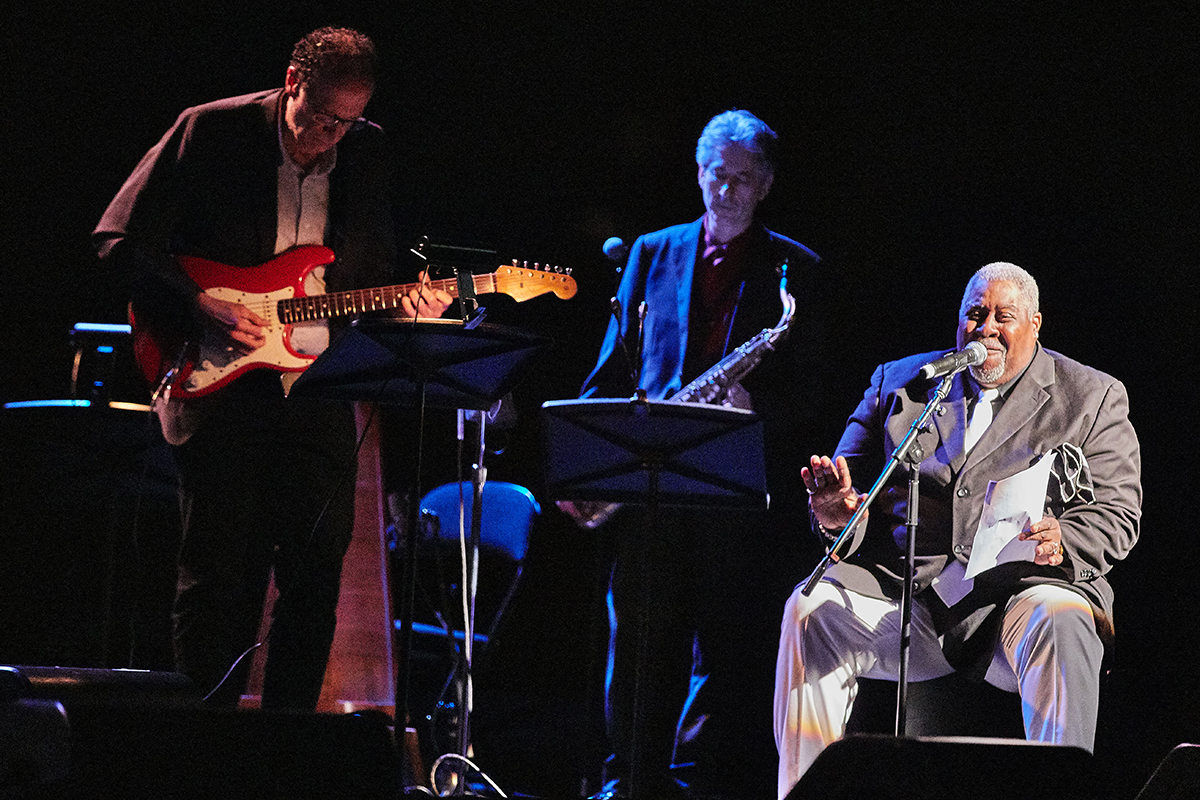 Gary Sieger, Joshua Schneider, & Roy Bennett performing a piece from La Divina Caricatura. Photo by Tucker Mitchell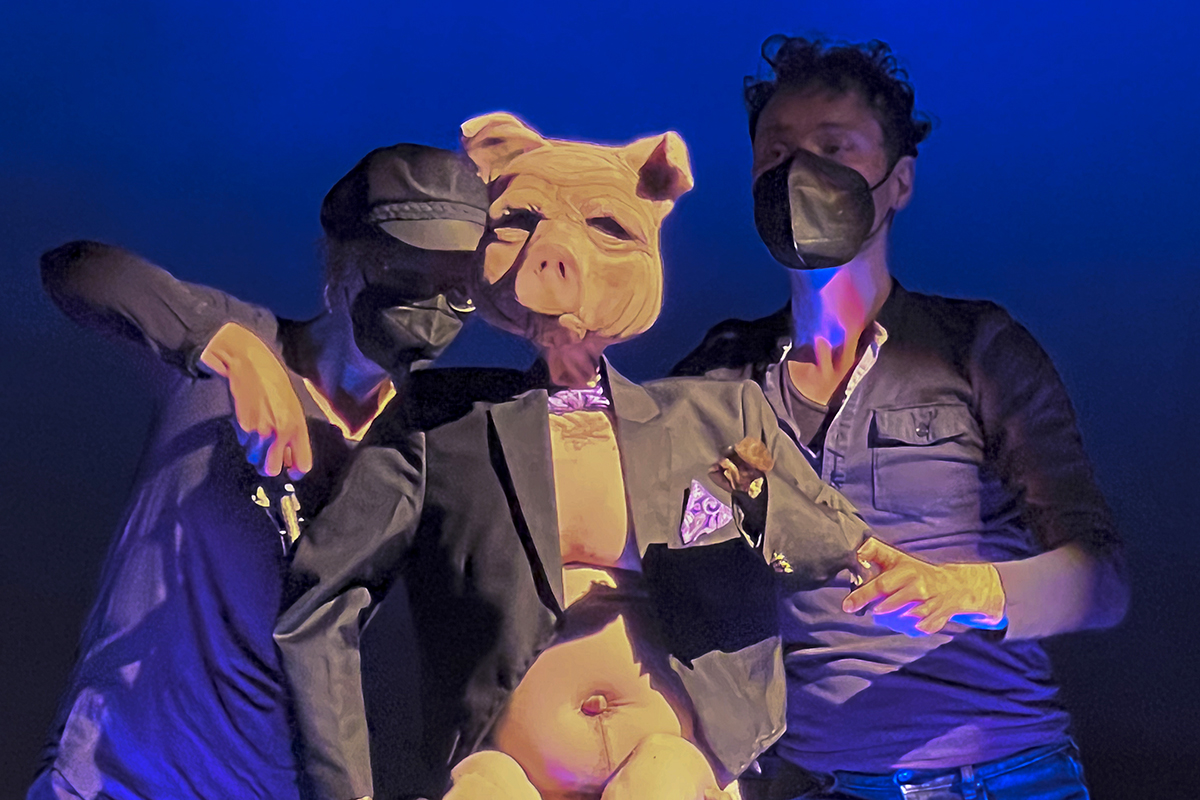 A scene from Porco Morto. Photo by Richard Termine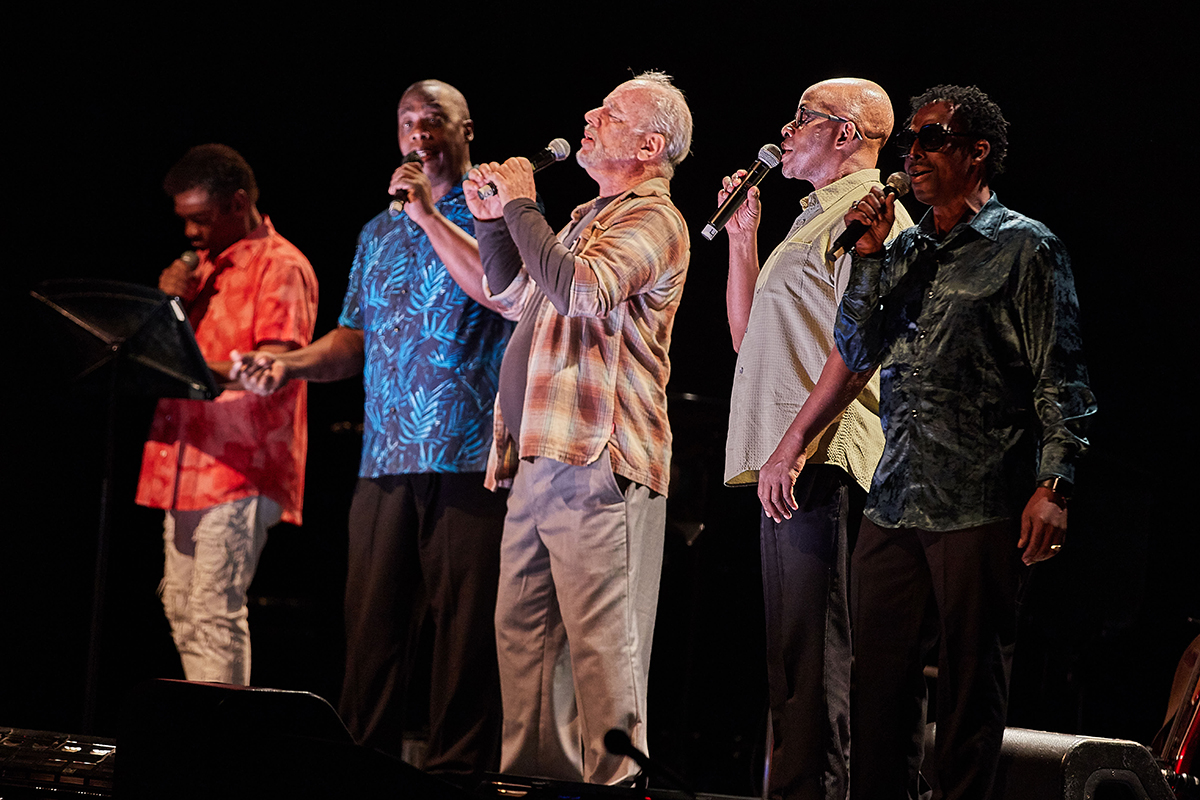 Jeff Bolding, Ben Odom, J.D. Steele, Bob Telson, Joey Williams perform a piece from Sister Suzie Cinema. Photo by Tucker Mitchell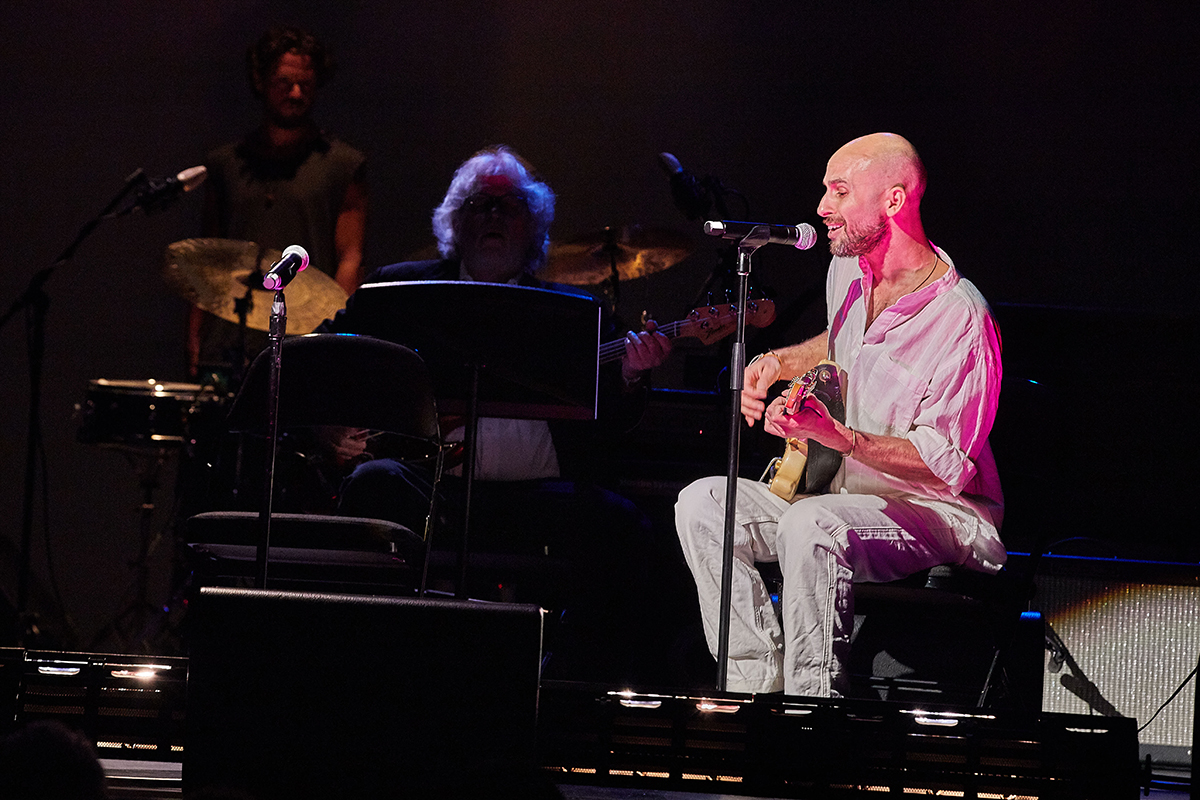 Alex Tiappa Klimovitsky. Photo by Tucker Mitchell
Karen Kandel. Photo by Richard Termine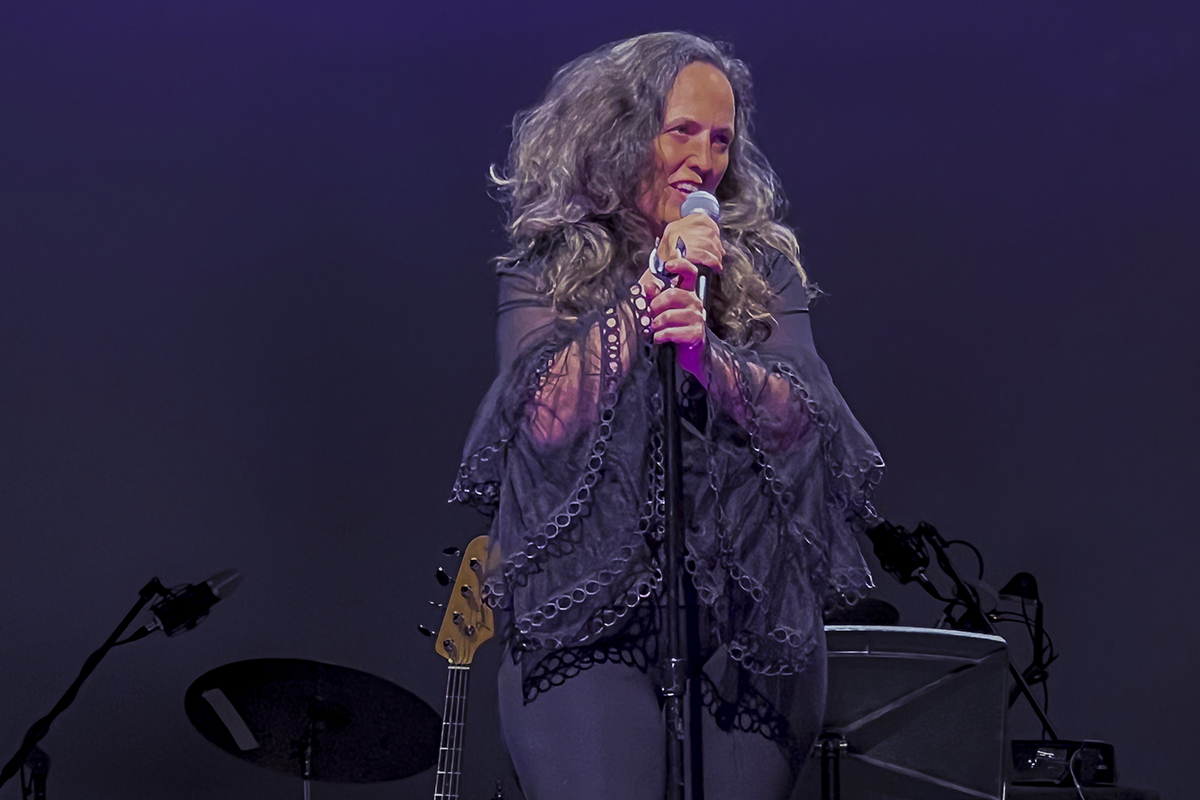 Susan McKeown performs a piece from Peter and Wendy. Photo by Richard Termine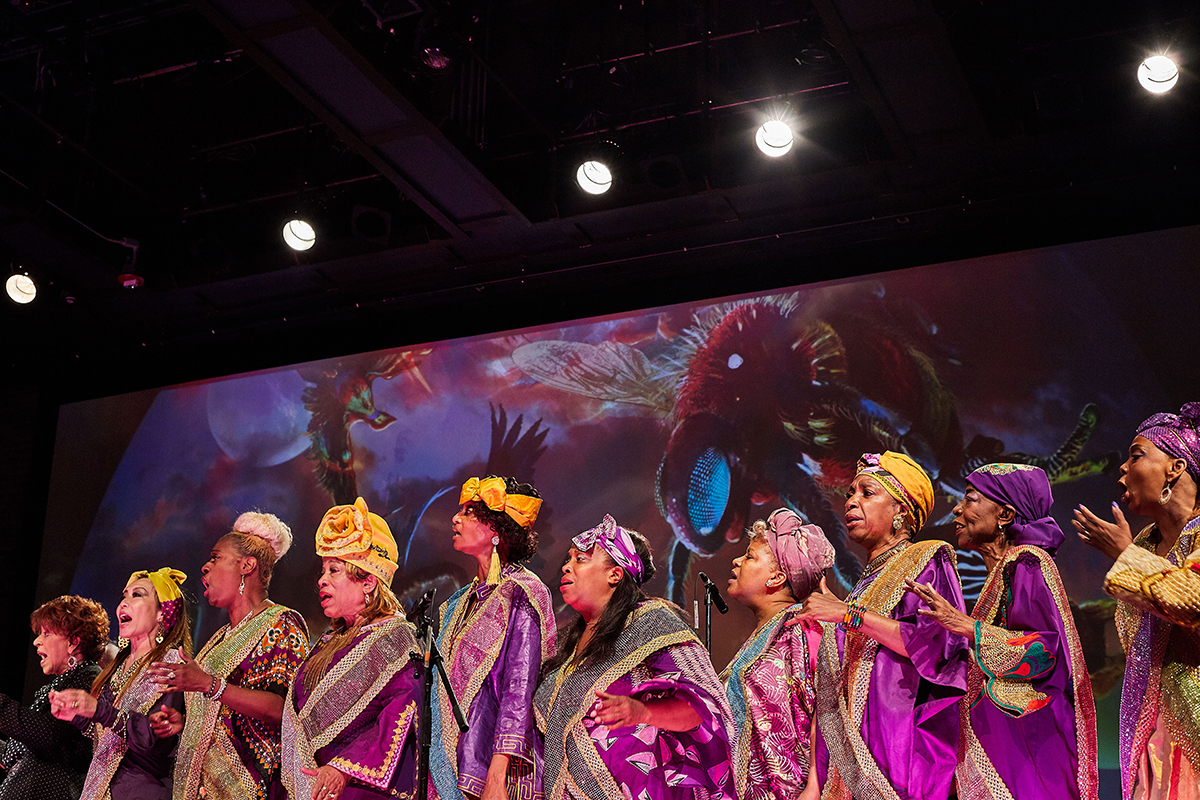 Voices of the Flame Choir. Photo by Tucker Mitchell
Voices of the Flame Choir. Photo by Richard Termine
Voices of the Flame Choir. Photo by Richard Termine
Carolyn Johnson-White with the Voices of the Flame Choir. Photo by Tucker Mitchell
Willie Rogers (far right) and the Voices of the Flame Choir. Photo by Richard Termine
Jeff Bolding, Maude Mitchell, and The Reverend Earl F. Miller. Photo by Tucker Mitchell
1. Performance
"Homesickness" from The Holberg Suite by Edvard Greig
"Rigaudon" by Edvard Greig
As performed in Mabou Mines Dollhouse (2003)
Ning Yu, pianist
2. Video
Lee in Paris, 2009  from Mabou Man (film in progress)
François Lizé, Director
3. Performance
"Sympathy for the Devil" (by Keith Richards and Mick Jagger)
Bella Breuer, vocals, guitar
Lute Breuer, drums
Ruma Breuer, washboard
Jack Breuer, shaker
4. Video
Peter and Wendy (by Julie Archer, Lee Breuer, Johnny Cunningham, Liza Lorwin)
workshop at Arts at St. Ann's (1992) with Karen Kandel
introduction by Lee Breuer
Johnny Cunningham, fiddle
5. Performance
"Mr. Lee" (written by The Bobbettes)
"The Wild Women" (Beverly Crosby, Sherryl Marshall, Leslie Wagner), vocals
Gary Sieger, guitar
Lincoln Schleifer (music director), bass
Denny McDermott, drums
John Korba, piano
Joshua Schneider, saxophone
6. Video
The Gospel at Colonus (written and directed by Lee Breuer, music by Bob Telson)
The South Bank Show (1982)
interview with Lee Breuer
7. Video
"A Voice Foretold" (lyrics by Lee Breuer, music by Bob Telson)
from The Gospel at Colonus PBS "Great Performances" (1985)
Clarence Fountain, vocals
Sam Butler, vocals, guitar
8. Performance
"Calling Pieces" by Philip Glass
from The Saint and the Football Players (xerox poem by Jack Thibeau, directed by Lee Breuer) 1973
David Neumann, director/choreographer
Adrian Enscoe, Evan Ray, Sophia Casturera, Yuexing Sun, Sid Diamond, Karen Loewy Movilla, Hallie Riddick, vocals
9. Video
"Popcorn's Gone" (lyrics by Lee Breuer, music by Bob Telson)
from Sister Suzie Cinema (1982, unfinished film)
14 Karat Soul: Glen (Glenny T.) Wright, Reginald (Briz) Brisbon, Russell Foxx II, Brian (Le Mont) Simpson, David Thurmond, vocals
10. Performance
"Natchl' Dog" (Broadway) (lyrics by Lee Breuer, music by Lincoln Schleifer)
from La Divina Caricatura (2013) (written and directed by Lee Breur)
Roy Bennett, vocals
Gary Sieger, guitar
Lincoln Schleifer, bass
Denny McDermott, drums
John Korba, piano
Joshua Schneider, saxophone
11. Video
The Red Horse Animation (written & directed by Lee Breuer, music by Philip Glass)
at The Guggenheim Museum (1970)
Joanne Akalaitis, Ruth Maleczech, David Warrilow, performers
12. Performance
"Ah, Sweet Mystery of Life" (Porco) (from Naughty Marietta 1910)
as performed in Porco Morto (2007) (written and directed by Lee Breuer)
"Porco's Theme" (by Jay Ansill)
Jay Ansill, Celtic harp
Greg Mehrten, Porco
13. Video
"The Warrior Ant" (written and directed by Lee Breuer, music by Bob Telson)
from the workshop production at Alice Tully Hall (1986)
"Such as Thou Art," and "In the Pavillion" (lyrics by Lee Breuer, music by Bob Telson)
Featuring Los Pleneros de la 21, Empire Loisaida Escola de Samba, Little Village, Babatunde Olatunji's Drums of Passion
Sam Butler, lead vocals
Yoshida Tamamatsu, master pupeeteer, with Barbara Pollitt, Stephen Kaplin, and Kazuko Takai
14. Performance
"Sister Suzie Cinema" (lyrics by Lee Breuer, music by Bob Telson)
from Sister Suzie Cinema (1980)
Jeff Bolding, Ben Odom, J.D. Steele, Bob Telson, Joey Williams, vocals
15. Recording
The Sun (by Leonard Lee)
The Persuasions, vocals
as featured in The Shaggy Dog Animation (written and directed by Lee Breuer) 1978
Clove Galilee, introduction
16. Performance
"Boy" (music and lyrics by Alex Tiappa Klimovitsky)
Alex Tiappa Klimovitsky, vocals, guitar
Leroy Clouden, Lute Breuer, drums
Bob Telson, piano
Mojo Lorwin, bass
17. Video
Lee in Vermont, summer 2020
18. Performance
"Two is the Beginning of the End" (lyrics Lee Breuer, music Johnny Cunningham)
from Peter and Wendy (1996)
Karen Kandel, narrator
Susan McKeown, vocals
Jay Ansill, Celtic harp
Ivan Goff, flute
19. Video
Red Beads (written and directed by Lee Breuer from an original story by Polina Klimovitskaya, music by Ushio Torikai) 2005
Clove Galilee, Ruth Maleczech, Rob Besserer, performers
20. Performance
"Love Watches Over Me (Rose)" (lyrics by Lee Breuer, music by Jimmy Harry)
as performed in The Shaggy Dog (1988) (written and directed by Lee Breuer) and La Divina Caricatura (2013) (written and directed by Lee Breuer)
Bernardine Mitchell, vocals (recording)
21. Performance
"Stella's Theme" (by John Margolis)
Un Tramway Nommé Desir, directed by Lee Breuer with Basil Twist for La Comédie-Française (2011)
Ingrid Jenson, trumpet
22. Performance
"Songs from The Gospel at Colonus" (Lyrics by Lee Breuer, Music by Bob Telson), 1983
Butch Heyward, organ
Joey Williams, guitar
Lincoln Schleifer, bass
Leroy Clouden, drums
Bob Telson, piano
Jeff Bolding (founder/director), Voices of the Flame Choir
The Reverend Earl F. Miller, The Messenger
"Live Where You Can"
Shari Addison, lead vocals
"Lift Him Up"
Carolyn Johnson-White, lead vocals
"Now Let the Weeping Cease"
Willie Rogers, lead vocals
23. Video
Lee on his 80th birthday