ARCHIVE : this was the end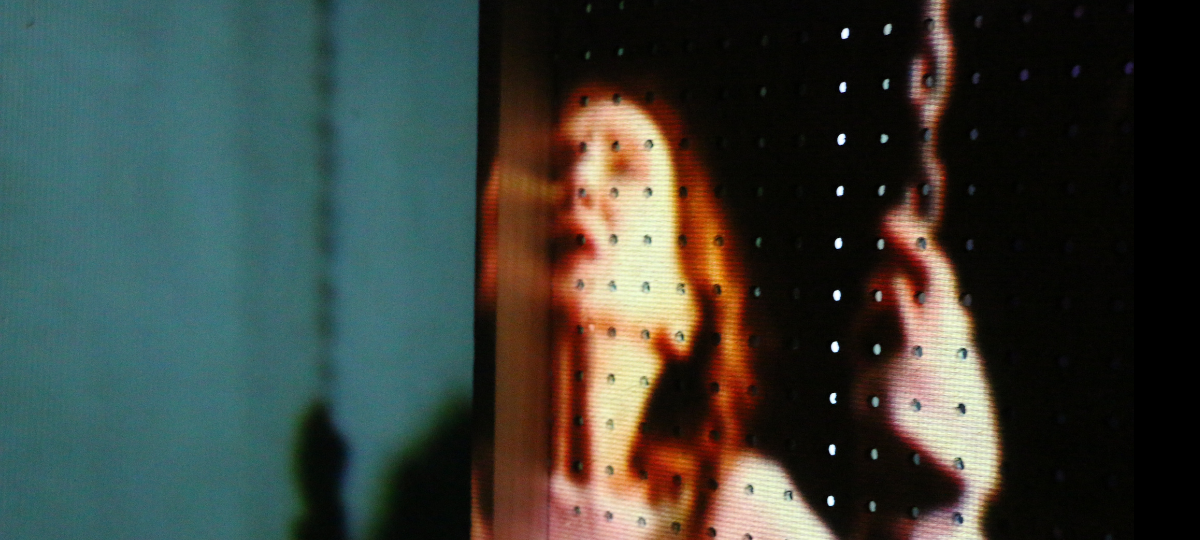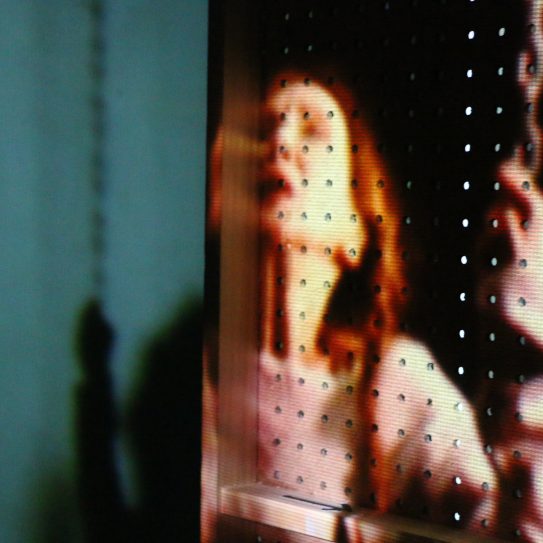 Mabou Mines and Restless NYC
ARCHIVE : this was the end
Conceived and Created by
Mallory Catlett & Keith Skretch
In collaboration with
G Lucas Crane
INSTALLATION HOURS|September 10 – 27, 2021
Visit anytime during the installation hours!  
5-8pm on Friday 9/10 – Opening reception in 122 CC courtyard
2-5pm on Saturdays and Sundays
4-7pm on Mondays
– You can stay for as long as you like. Installation runs on a 45 minute loop.
Mabou Mines
150 First Avenue, 2nd Floor
New York, NY 10009
*Kids are welcome!
CLICK HERE

to view the DIGITAL PROGRAM.
CLICK HERE

for Proof of  Vaccination & COVID-19 Questionaire
_

____________________________________

At once an artifact and experience, the afterlife of a performance as interactive sculpture. Here, you are the actor, and a wall — salvaged from Mabou Mines old studio in the PS 122 Community Center — is the physical manifestation of a  memory of a play, which your presence activates and disrupts. Sound and video portraits embedded and mapped onto the wall produce a reverse relief. What is far seems near and near, far. The past hypnotizes the present, denying its erasure, to remind us of a life before that continues.
On Video: Performers Black-Eyed  Susan, G Lucas Crane, Jim Himelsbach, Rae C Wright and Paul Zimet Costumes Olivera Gajic
Set – Peter Ksander
Video and Programming – Keith Skretch
Sound and Video Manipulation – G Lucas Crane
Interaction Design  – Ryan Holsopple
Video Supervisor –  Simon Harding
Technical Direction – Bill Kennedy
House Technician – Wyatt Moniz
Photography by Keith Skretch withBlack-Eyed Susan on video.

Support for ARCHIVE: this was the end was provided by residency at EMPAC / Experimental Media and Performing Arts Center, Rensselaer Polytechnic Institute with additional support from Collapsable Hole, Mabou Mines, CultureHub and the Foundation for the Contemporary Arts. This Was The End was commissioned by Chocolate Factory, with additional development and financial assistance from Mabou Mines, piece by piece productions, The Foundation for the Contemporary Arts, The Performing Garage, Yaddo, NYSCA and Women's Interart.