SUITE/Space 2019 – Cristina Pitter | decolonizing my vagina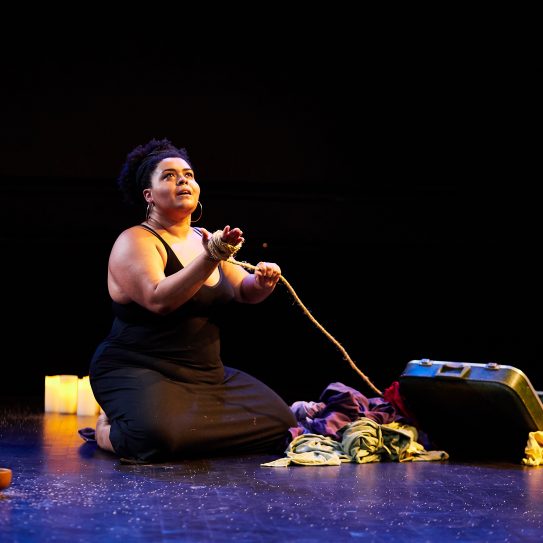 decolonizing my vagina
Created by Cristina Pitter
February 4, 5, 6 at 8:30pm
decolonizing my vagina –  is a ritual performance piece that explores the relationship to self love and self worth as seen through the experiences of a queer fat woman of color who has dated primarily white men. Weaving together music, poetry, and storytelling, these complex intersections of intimacies are brought to life.
1 of 3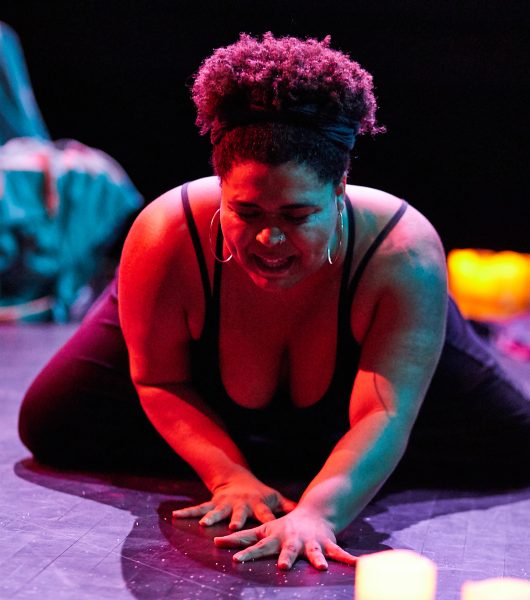 2 of 3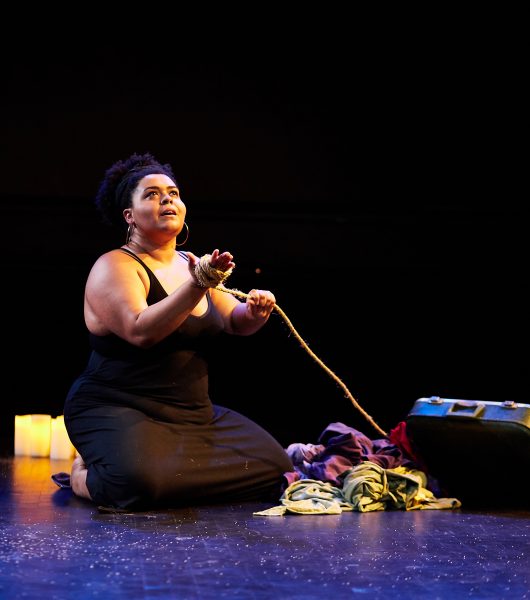 3 of 3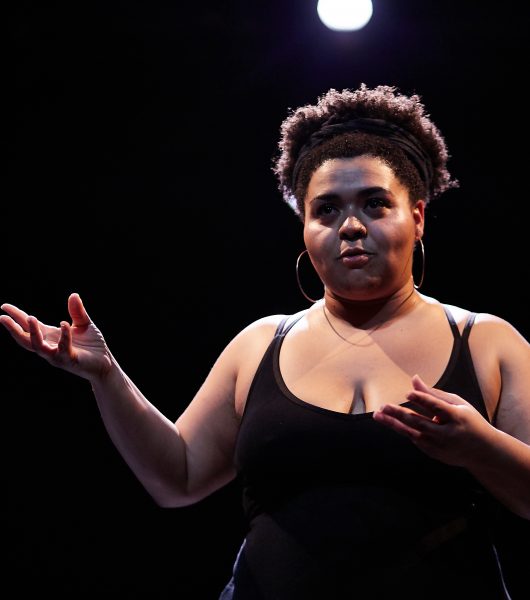 Created and performed by
Cristina Pitter
Music by
Starr Busby
Original Direction by
Jordana De La Cruz
About the Artist
Cristina Pitter is a queer fat babe interdisciplinary artist, sex educator, activist, and founder of The Ashè Collective, a group which focuses on storytelling inspired by ancestral roots and identities while also engaging in community outreach. She also has the best laugh ever. SERIOUSLY. You might have seen her work at The Metropolitan Opera, 59E59 Theaters, Ars Nova, Classic Stage, New Ohio Theatre, Joe's Pub, The PIT, The Tank, The Flea Theater, JACK, Dixon Place, Bizarre Bushwick, or three separate but specific bathtubs. Her show "decolonizing my vagina" will next be explored with a new performance art piece, "decolonizing the color of queerness" with her residency at the Leslie-Lohman Museum of Gay and Lesbian Art. Feel free to follow her antics on Twitter @isisgypsy and Instagram @lavidabrujeria.
Production photos by Tucker W Mitchell