Etudes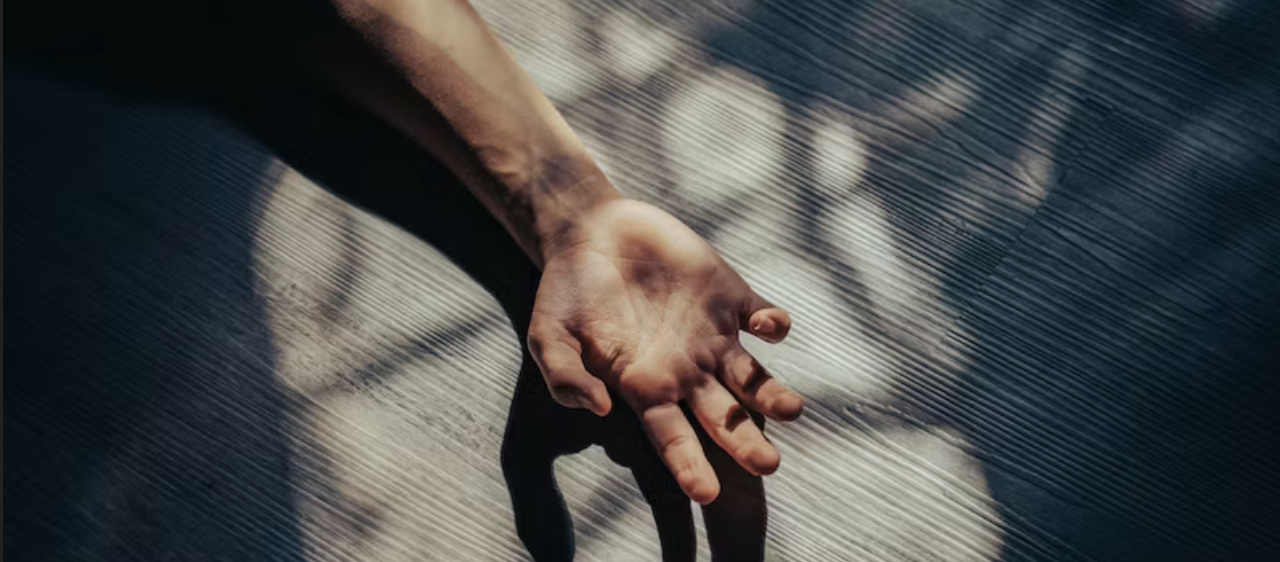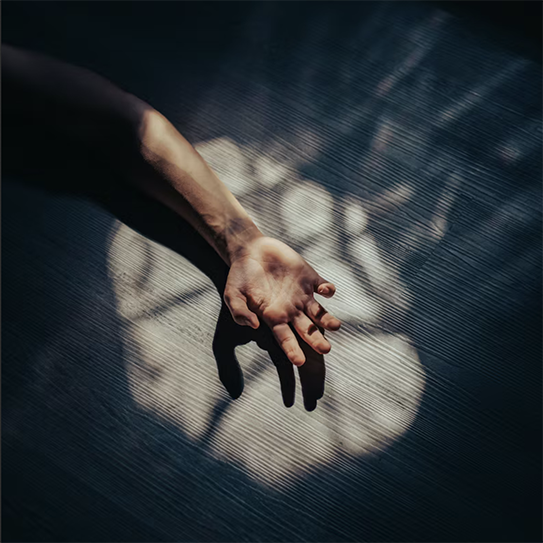 Mabou Mines presents
Etudes
written by
Carl Hancock Rux
Upcoming Fall 2023 – Workshop performance
______________________________________
Etudes can be considered part tribunal of evidence — guided and constrained by the statutory powers of the "Interrogator" — and part ritualistic psychodynamic investigation of a sovereign polity toward emotional and restorative justice involving a collective of accused citizenry. This new multimedia performance in development by Carl Hancock Rux, with dramaturgy by Jocelyn Clarke, creates a philosophical convening of characters engaged in a recalling of crimes against humanity and its effect on their personal, historical and psychological development – as they endeavor a world of racial healing and sustainable equity as emotional justice, and a new racial healing language to help us do our emotional work. This emotional work means unlearning the language and varying rituals of whiteness – a narrative that centers white people, particularly white men, no matter the deadly cost and consequence to all women and to global Black and Brown people.
Collaborators: Jocelyn Clarke, dramaturg; Karen Kandel, artistic advisor; Autumn Angelettie, Assistant Producer.
Development support for Etudes has been provided by the National Endowment for the Arts and Venturous Theater Fund, a fund of Tides Foundation.

Written and Performed by

Carl Hancock Rux
Produced by
Mabou Mines
Dramaturgy by
Jocelyn Clarke
Artistic Advisement by
Karen Kandel
Assistant Producer

Autumn Angelettie
Carl Hancock Rux is an American poet, award-winning playwright, novelist, essayist, recording artist, actor, theater director, radio journalist, published author, and a frequent collaborator in the fields of film, modern dance, and contemporary art. The New York Times heralded Rux as "a breathlessly inventive multimedia artist." Rux is the author of several books including the Village Voice Literary Prize-winning collection of poetry, Pagan Operetta, the novel, Asphalt, and the Obie Award-winning play, Talk. His music has been released internationally on several labels including Sony/550, Thirsty Ear, and Giant Step. Rux is also Associate Artistic Director/Curator-in-Residence at Harlem Stage. He is the recipient of numerous awards including the Doris Duke Award for New Works, the Doris Duke Charitable Foundation, the New York Foundation for the Arts (NYFA) Prize, the Bessie Award, the Alpert Award in the Arts, and a 2019 Global Change Maker award by WeMakeChange.org. Rux is also an associate artist with Compagnia de Colombari (an experimental theater company founded by Karin Coonrod); a Multidisciplinary Editor to the Mass Review at UMass Amherst; Yale University Hayden Fellow; an Associate & Advisory Artist at the Billie Holiday Theater and an Associate Artist with Lincoln Center for the Performing Arts where, most recently, he has created several multidisciplinary works; Inaugural Performing & Associate Artist at Joe's Pub at the Joseph Papp Public Theater; a member of the New York Historic Landmarks Preservation Center; Faculty Emeritus at the California Institute of the Arts and Distinguished Faculty Member at Hollins University. Rux's archives are housed at the Billy Rose Theater Division of the New York Public Library and the Smithsonian Institution's Archives of American Art, and the Film and Video/Theater and Dance Library of the California Institute of the Arts.
Jocelyn Clark is a freelance dramaturg and writer. He is currently Theatre Adviser to the Arts Council of Ireland and dramaturg at the American Voices New Play Institute at Arena Stage in D.C. He has taught dramaturgy at the John Kennedy Centre for the Performing Arts, Columbia University and Trinity College Dublin. He was the Commissioning and Literary Manager of the Abbey Theatre for four years, and lead theatre critic with The Sunday Tribune for nine years. He is an associate artist with The Civilians in New York, and he is a member of the artistic staff of the Sundance Institute's Theatre Lab. He has worked as a dramaturg on several productions by The Blue Raincoat Theatre in Sligo, and has written five adaptations for the company – ALICE IN WONDERLAND, ALICE THROUGH THE LOOKING GLASS, THE THIRD POLICEMAN, AT SWIM TWO BIRDS and THE POOR MOUTH. He has written six plays for Anne Bogart and the SITI Company – BOB, ALICE'S ADVENTURES UNDERGROUND, ROOM, SCORE, ANTIGONE, and TROJAN WOMEN (AFTER EURIPIDES). His productions for children and young people include an adaptation of Neil Gaiman and David McKean's graphic novel THE DAY I SWAPPED MY DAD FOR A GOLDFISH, THE LITTLE DEER, THE CRIMSON FLY & THE SWAN CHILDREN for the Abbey Theatre in Dublin, and FINN for Mabou Mines in New York.
Karen Kandel first worked with Mabou Mines in the 1980s on the gender-reversed adaptation Lear, playing the role of Edna (Edgar in the original). She describes her early work with the Company as truly transformative, during which she "became acutely aware of what it means to be a full creative participant." Karen's work with Mabou Mines has earned her numerous awards including her performance as the narrator in Peter and Wendy (OBIE)– called "astonishing and enchanting." Karen's deep commitment to collaboration fueled her work with many other like-minded artists committed to expanding traditional notions of theatre, among them Elizabeth Swados, Ann Bogart, Peter Sellars, Andre Serban, and JoAnne Akalitis (one of the Company's founders). Karen became a Co-Artistic Director at Mabou Mines in 2015. Karen is the recipient of numerous awards and honors. Among them are three OBIEs, the Connecticut Critics Circle Award, Drama League Outstanding Performance Citation, United States Artists, Ziporyn Fellowship, and Asian Cultural Council Fellowship. She was one of only six recipients of the Audrey Skirball-Kenis T.I.M.E. Grant.
Autumn Angelettie is a theatrical director, producer, playwright, and performer from Greater Philadelphia, based in New York City. As an abolitionist, feminist theatre maker and organizer, Autumn thrives crafting mission-oriented work that is subversively joyful, spiritually fulfilling, and rich with the energy-giving force that fuels art for liberation: hope. Her experience and expertise lie in curating and leading creative teams composed of members of the global majority, and developing new, social justice oriented works. Autumn is a honored to be the 2023-24 Roundabout Directing Fellow. She is a proud member of the 2022-23 Roundabout Directors Group and the Moxie Arts NYC 2023 Incubator. She serves as the Artistic Director of Lime Arts Productions, a grassroots theatre company committed to creating innovative, intimate, and accessible theatre for all. Autumn works as the Assistant Producer at Mabou Mines. Autumn earned her BFA in Theatre Arts in the inaugural class of the illustrious Howard University Chadwick A. Boseman College of Fine Arts.