IMAGINING THE IMAGINARY INVALID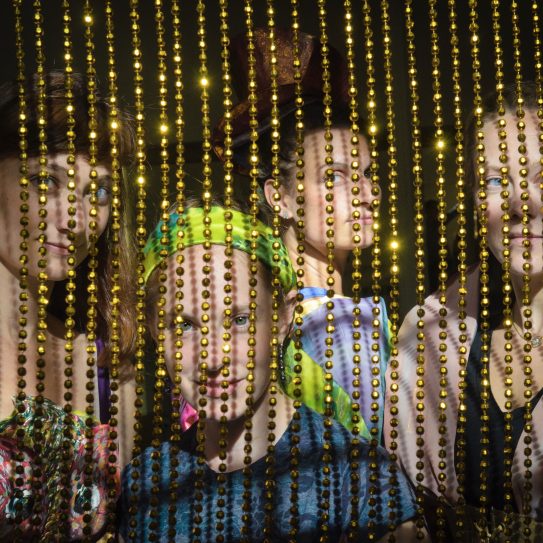 La Mama Presents – Mabou Mines & Trick Saddle's
IMAGINING THE IMAGINARY INVALID
Conceived by
Ruth Maleczech
In collaboration with
Julie Archer, Clove Galilee, and Valeria Vasilevski
Directed and Choreographed by
Clove Galilee
Inspired by Molière's The Imaginary Invalid
PREMIERE
January 25 – February 7, 2016
Ellen Stewart Theater, LA MAMA ETC
Using Molière's seminal play about the evils of the medical industry as a backdrop, Imagining the Imaginary Invalid takes you backstage as the cast prepares the set and tries to rehearse scenes from the play amidst personal discussions about money, medicine, politics, loss and the nature of inspiration. As the audience watches the action unfold in layers, ballets spontaneously spring out of costume fittings, scenes devolve into arguments about art, money, and health and the performers struggle to create in the wake of the loss of a leading player.
Support for Imagining The Imaginary Invalid is provided by the New York City Department of Cultural Affairs and Materials for the Arts, The New York State Council on the Arts Individual Artist Program for designers Julie Archer and Burke Brown, the National Endowment for the Arts, the Axe-Houghton Foundation, Dramatist Guild Fund, Jerome Robbins Foundation, New Horizon Foundation, and the Princess Grace Foundation Special Projects for choreographer Clove Galilee, W Trust, and generous Individual Donors: George Ackerman, Donald Behrstock, Anne Bogart, Nicola Bosco-Alvarez, Carter Burwell & Christine Sciulli, Willem Dafoe, Elin Diamond, Elaine K. Elliot, Lyn Elliot, Esther Fortunoff-Green, Beth Gordon, John Infantino and LoMa Familar, James Wah Mohn, Cyrus Moore, Judy North, Myra Paci, Gail Papp, Julia Pearlstein, Jerry and Ellen Posell, Francis Reinprecht, Georgia Siampalioti, Fumi Spencer, Bill and Lynn Twist, Wendy vanden Heuvel, Anonymous (2) and our Indiegogo Campaign Supporters.
Thanks to everyone who contributed to making this production possible.
1 of 6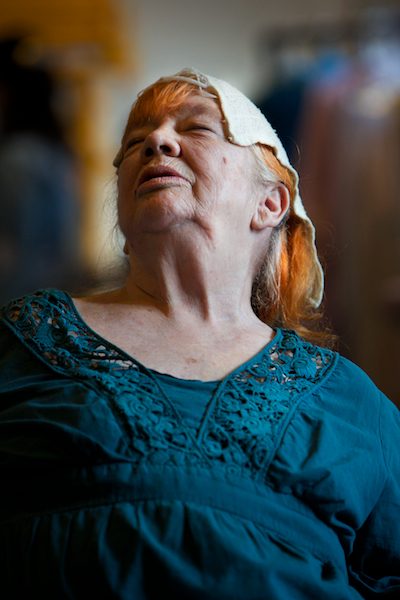 2 of 6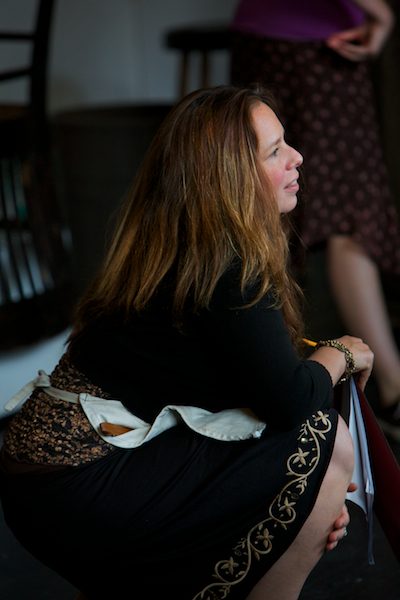 3 of 6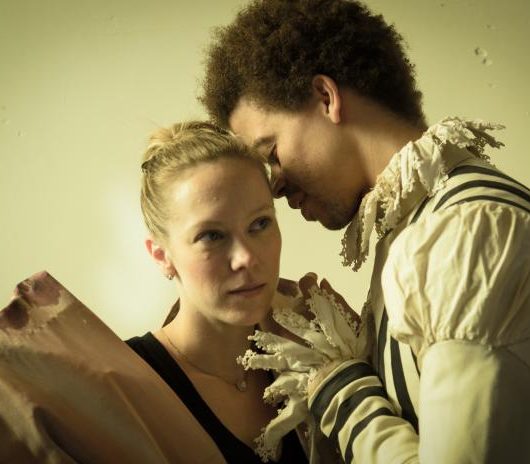 4 of 6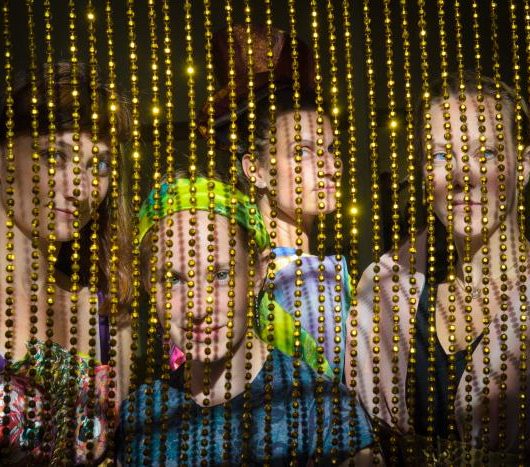 5 of 6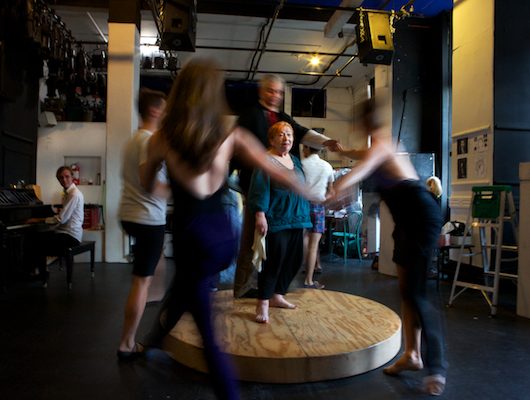 CAST
Marylouise Burke, Brian McManamon, Christianna Nelson, Joe Tapper, Clove Galilee, Jake Lasser, Sr. Pedro J. Rosado Jr.
Dancers
Stephen Campanella, Carmella Lauer, Steven Melendez, Melissa Sadler, Amanda Treiber Scales, Elena Zahlmann
Musicians
Marni Rice, Michael Scales
Music
Marc-Antoine Charpentier, Belinda Reynolds and Marni Rice
Production Team
Set: Lee Savage
Lights: Burke Brown
Costumes : Liene Dobraja
Additional Costumes: Irina Kruzhilina, Meganne George
Music Director: Michael Scales
Stage Manager: Diane Healy
Technical Director: Karl Allen
Assistant Director: Brad Raimondo
Assistant Set Design: Bernadette Flynn
Associate Costume Designer: Jessica Harrison
Associate Lighting Designer: Cecelia Durbin
Mabou Mines Co-Artistic Director: Sharon Fogarty
Trick Saddle Co Artistic Directors: Clove Galilee and Jenny Rogers www.tricksaddle.com
Producer: Monika Wunderer Jouvert
Interns: Molly Rose Heller, Zachary Small
Photos by: Alex Fabozzi, and Jan Meissner
DEVELOPMENT HISTORY
Workshop Performance July 20 & 21, 2013 at LaMama Studios, 47 Great Jones, NYC
Workshop Performance August 2012 at Mabou Mines ToRoNaDa Theater
Press
'Imagining the Imaginary Invalid,' About Absence and Art Making
Honoring Mom (and Molière) With 'Imagining the Imaginary Invalid