SUITE/Space 2021 | Shenny De Los Angeles | What Happens to Brown Girls Who Never Learn to Love Themselves Brown?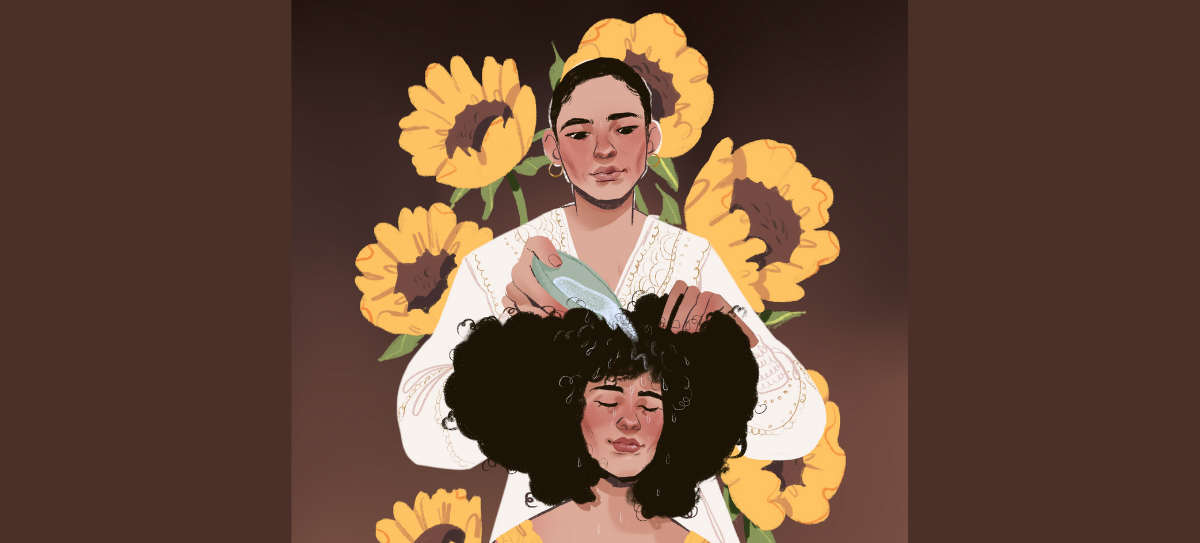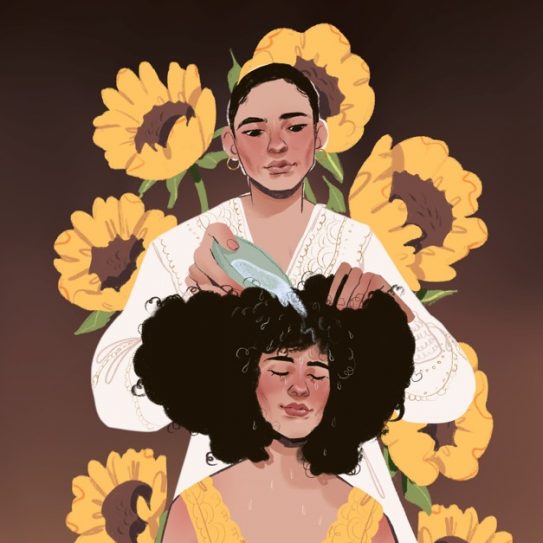 SUITE/Space 2021
What Happens to Brown Girls Who Never Learn to Love Themselves Brown?
Created, Written, and Performed by
Shenny De Los Angeles
Directed by
Talia Paulette Oliveras
Performances
December 9, 10, 11 at 7pm
Mabou Mines
150 First Avenue, NYC 10009
_______________________________
What Happens to Brown Girls Who Never Learn How to Love Themselves Brown? is a live- ritual performance that explores a Dominican-American femme's journey to self love through her relationship with her mother and their hair. By breaking the generational curse of relaxing one's hair, is it possible to forgive the women before you for what they didn't know?
_______________________________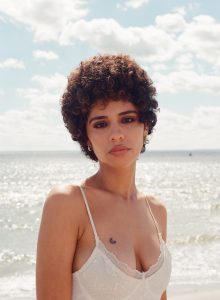 Shenny de Los Angeles is a Dominican-American interdisciplinary artist based in Brooklyn.  Her work focuses on healing generational trauma, inviting every hurt to free itself into joy. Shenny centralizes Dominican women/femmes in her writing; affirming the beauty in being alive, as we are a miracle to witness. Her work has been featured at the Hot Docs Film Festival, Latina Magazine, Latinx Playwright Circle, Caribbean Writers, and The United Nations to name a few! Currently, Shenny is an Artist in Residence at Brooklyn Arts Exchange, where she is also developing this show. The process of working on this ritual-play soon became the inspiration for creating her short film "the ritual to beauty," which was awarded Best Film for AluCine Latin Film Festival 2021 and is currently screening with the Dominican Film Festival 2021. Learn more about her work on IG: @angeloftonuge
Director
Talia Paulette Oliveras is a Blk Latinx artist who builds interdisciplinary, experiential, and ritualistic community spaces within the medium of theatre. They have worked on productions with JACK, Big Green Theater (Bushwick Starr), BAM (Next Wave Festival), Ars Nova (ANT Fest, Makers Lab), The Public (Under the Radar) and more. They make work alongside their artistic soulmate, Nia Farrell, as Ta-Nia: a theatre-making duo dedicated to making blk spaces in an anti-blk society. Currently, Talia is a Sundance Institute Interdisciplinary Program 2021 grantee as well as developing new Ta-Nia work for Soho Rep's Writer/Director Lab 2019-21 and Schauspiel Dortmund's upcoming 2022-23 season. Learn more at taliaoliveras.com
The role of Chi-Chi
Korey Rodriguez is a 14-year-old American actress based in New Jersey with Jamaican and Puerto Rican roots. Her passion for acting has played a huge part in her life, as it has lifted her spirits through times of heartbreak and grief. Acting does not only act as her medicine but as her very own special form of magic. She is very early in her career, as she made her acting debut in her school musical, Frozen Jr., in just early 2020. Though, she is not limited to her love for acting. She recently started screenwriting and is working on her own short film she is planning to shoot in the summer of 2022 and is planning to create many more. Her love for art has led her heart into deep passions for singing, songwriting, music production, playing musical instruments, dancing, tumbling, drawing, painting, etc. She is currently studying the art of acting in Howell High School's performing arts magnet program, FPAC. Her past experiences with racial bullying deeply connects her to Chi-Chi is so grateful to have been given the chance to portray her onstage.
Live Musician
Samantha Feliciano is a cross-genre vocalist, harpist and music educator based in Brooklyn. Currently, she is pursuing a dual masters degree at New York University in Classical Voice and an advance certificate in Vocal Pedagogy. Samantha teaches a studio of undergraduate voices at the university and this year she has begun studying harp under Brandee Younger. In 2021, Samantha debuted a NYFA grant commission original piece for harp and voice in collaboration with a filmmaker at the Center for Performing Research. She aims for artistic versatility in everything she pursues as she continues to perform throughout NYC. You can learn more about her work at www.samanthafeliciano.com/ IG: _samanthafeliciano
Production Stage Manager
Jordan Powell is a senior at NYU Tisch School of the Arts studying Drama at Playwrights Horizons Theater School with a minor in Business of Media and Entertainment and Applied Theater. She is a director, designer, playwright, and facilitator. She has recently directed a devised performance at Playwrights Horizon Downtown about black women discovering what it feels like to shed the expectation from the boxes placed on them and what it is like to take cover from an outward gaze and you become your own mirror. You can check it out on Instagram, @aloneinmyroom2021. As well as directing and performing a live show of her podcast, WOC Makin' it Big with her co-host, Anuka Sethi. As a playwright she writes about legacy as it pertains to black women. She has interned at Theatrical Outfit as a Production intern working on lighting for their summer productions, Gramercy Arts High School in a theatre classroom, and at 52nd Street Project working with the young people in Hell's Kitchen.
Illustrator for Poster: Eleni Koumi/ Learn more about their work at IG: @loukoumh
Set Design by: Karl Franklin Allen
Lighting Design: Wyatt Moniz