RAP 2019 – ELEMENTS | HYPOKRIT THEATRE COMPANY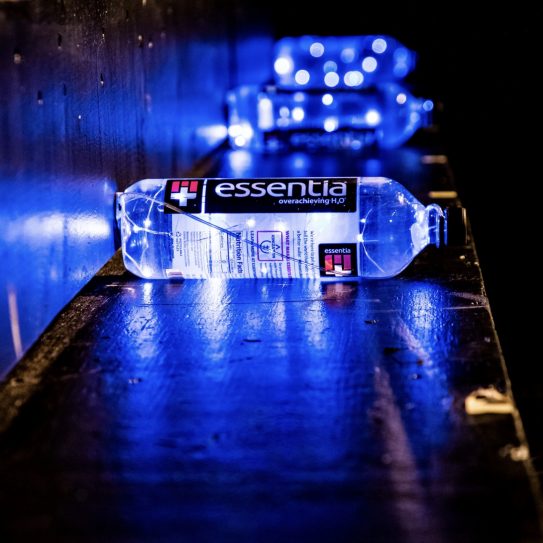 MABOU MINES RESIDENT ARTIST PROGRAM, 2019
Elements
HYPOKRIT THEATRE COMPANY
Written by
Divya Mangwani
Directed by
Arpita Mukherjee
SHOWINGS
May 17  + May 18 at 8pm
ALL SHOWINGS FREE AND OPEN TO THE PUBLIC
Mabou Mines
150 First Avenue, Second Floor
New York, NY 10009
Elements – concept note
You are on a journey to save the earth. You don't believe the earth needs help. You are lost in the floods and the typhoons. You are the savior that advocates for the progress of humanity. You are the one that sees the beauty of destruction.
Gods and heroes and villains are a part of every epic story. In the story of our Earth, who are We? Are we the Creators, the Preservers or the Destroyers?
Have we preserved what we should destroy? Or have we created a form of destruction?
Elements is a journey to understand our past and rebirth our future, using the myth of the Hindu trinity – Brahma as creator, Vishnu as Preserver and Shiva as Destroyer – and Tandav, the dance of destruction, the suppression of ignorance and the cosmic balance.
Inspired by art installations, performance art and classical traditions of India, The Climate Change Project seeks to educate and inspire young audiences by creating an experience uniquely tailored to be performed in a school, a theatre and/or a community center. The performance takes students from the ocean to the jungle to the desert, all along introducing them to monsters of climate change. As students find actions that can defeat these monsters, they can find the superhero changemaker in themselves and learn how to become stewards of the planet.
Written by
Divya Mangwani
Directed by
Arpita Mukherjee
Production Design by
Deepsikha Chatterjee and Kuldeep Singh
Movement Direction by
Gayatri Patel Bahl
Divya Mangwani (Playwright) is from Pune, India and was the founder and Artistic Director of Moonbeam Factory Theatre, where she wrote, directed and produced plays in India, Singapore and Glasgow. Her plays include Yes, Uncle (finalist, Leah Ryan Fund for Emerging Women Writers; semi-finalist, Page 73), the cow swallows its tail (semi-finalist Playwrights Realm), Elements of Change (UN Climate Change Week), Sometimes, Stillness (a dance drama with djembe music) and One, Two, Three (best script, director, play and audience vote, Short+Sweet Festival). Her work has been developed/seen at New York Theatre Workshop, The Flea, Rattlestick Playwrights Theater, Hypokrit Theatre, Theatre East, Project Y and Pipeline Theatre. She is currently a NYTW 2050 Artistic Fellow.
ARPITA MUKHERJEE (Director)  is a New York-based director who works on new plays and musicals. She is the Artistic Director of the Congressional Award-winning Hypokrit Theatre Company and the Festival Chair of Tamasha for South Asian artists. Recent: Monsoon Wedding (Berkeley Rep); Elements of Change (co-production with UNICEF, Rattlestick, and Greenpoint Innovations); Romeo and Juliet (Access Theater); and My First Time ( D.C. premiere). She has developed work at the Public Theatre, New York Theatre Workshop, Ma-Yi and Baruch College. Upcoming: Emily Mann's Still Life reading (WP Theater); House of Joy with Sam Woodhouse (San Diego Rep); Untitled Climate Project (Mabou Mines); Anon(ymous) by Naomi Iizuka at Iowa State University, where she will be the 2019 Artist-in-Residence. Arpita is a 2018-2020  Women's Project Lab Fellow, a 2018 Eugene O' Neill National Directing Fellow, a 2019 Mabou Mines Resident Artist, a member of the 2018 Lincoln Center Directors Lab and recipient of the 2018 Jonathan Alper Directing Fellowship.