Mabou Mines is an artist-driven experimental theater collective generating original works and re-imagined adaptations of classics. Work is created through multi-disciplinary, technologically inventive collaborations among its members and a wide world of contemporary filmmakers, composers, writers, musicians, choreographers, puppeteers and visual artists. Mabou Mines fosters the next generation of artists through mentorship and residencies.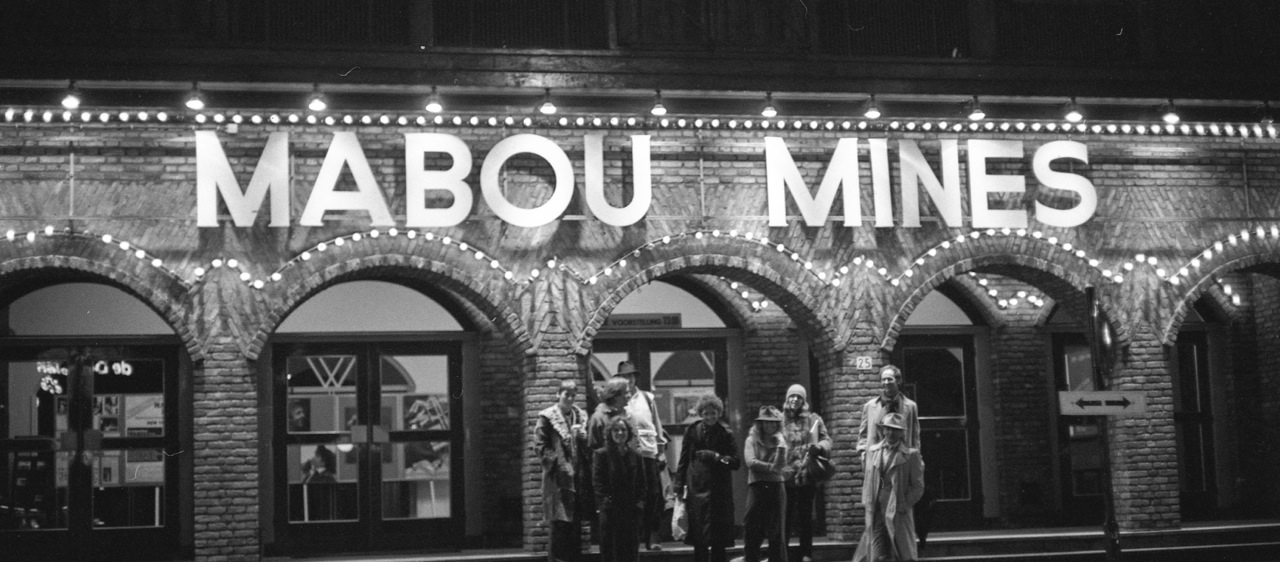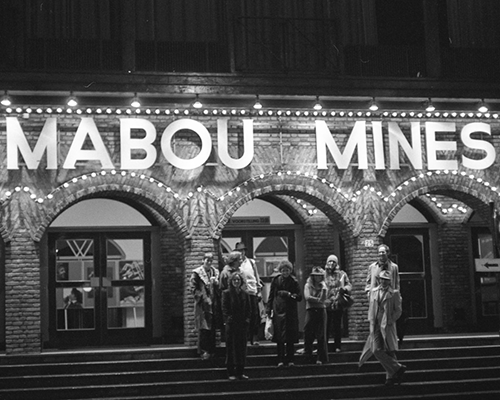 History of the Company
In the summer of 1970, a group of artists—David Warrilow, Lee Breuer, Ruth Maleczech, JoAnne Akalaitis and Philip Glass—retreated to a village near Mabou Mines, Nova Scotia to create their first theater piece, Red Horse Animation. The company took the name "Mabou Mines," and has since become not only a collective of artists, but of ideas and approaches.
The company was born out of the influences and inspirations of Europe's seminal avant-garde theater collectives. Before arriving in New York in 1970, the would-be ensemble of Mabou Mines spent five years in Europe observing and studying the working methods of the Berliner Ensemble, the politics of the exiled Living Theater and the demands of physical training with Jerzy Grotowski. Since that time, Mabou Mines has created more than 120 works, including "The Lost Ones," "Mabou Mines Lear, " "Peter and Wendy," "Mabou Mines DollHouse," and "La Divina Caricatura" and "Lucia's Chapters," and has been honored with more than 100 major awards, among them 20 OBIEs, including for General Excellence & Sustained Achievement, MacArthur Foundation "Genius" Award, France's Chevalier Des Artes et Lettres, The Edwin Booth Award, Edinburgh's Golden Herald Angel Awards, a Foundation for Contemporary Arts Fellowship, the Elliot Norton Award, three USA Fellowships and many, many more.
Artistic Programs
Mabou Mines develops original works and re-imagined adaptations of classics through multi-disciplinary, technologically inventive collaborations. Each work is created in an extended development process. Our artistic process challenges the "traditions" of conventional theater by applying formal and experimental concepts to performance. The company works to tap into the mystery of language, the expressiveness of physical performance and the abstraction of visual arts and media. Artists are given the time to create rich and complex productions that often include a conceptual underpinning, and rely on a wide variety of performance style – a process that can be seen as a marriage between formalism and motivational acting.
Today, the Company includes four Artistic Directors: Founding Artistic Director Lee Breuer and co-Artistic Directors Sharon Ann Fogarty, Karen Evans Kandel and Terry O'Reilly; Artistic Associates: Maude Mitchell, Clove Galilee and David Neumann and a wide network of collaborators including contemporary composers, writers, musicians, choreographers, puppeteers, visual artists and filmmakers.
The Company's collective structure provides the artists an opportunity to work both inside and outside of the Company. Mabou Mines embraces the idea of the "artist as entrepreneur" and encourages artists to use the Company as both a point of departure and return.
Additionally, the Company serves the artistic community by mentoring emerging artists, and creating opportunities for strengthening the city's cultural landscape via our longstanding Resident Artists Program (RAP) and our new diversity initiative, SUITE/Space.