Mabou Mines Development Foundation is a not-for-profit, 501(c)(3) company.
All contributions are tax deductible to the full extent allowed by law – and most welcome.
We extend our thanks to the Mabou Mines Board and generous Individual Donors for their important support.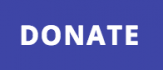 Support for Mabou Mines is provided by The New York State Council on the Arts, the New York City Department of Cultural Affairs in Partnership with the City Council and Materials for the Arts, the National Endowment for the Arts, the Axe-Houghton Foundation, the Broadway Green Alliance, The Roy Cockrum Foundation, Dramatists Guild Fund, The Fan Fox and Leslie R. Samuels Foundation, Howard Gilman Foundation, The Indie Theater Fund, the Jerome Foundation, New Music USA, The New York Community Trust, The Harold and Mimi Steinberg Charitable Trust, the Shubert Foundation, and Emma A. Shaefer Charitable Trust.
Please contact development@maboumines.org for more information.