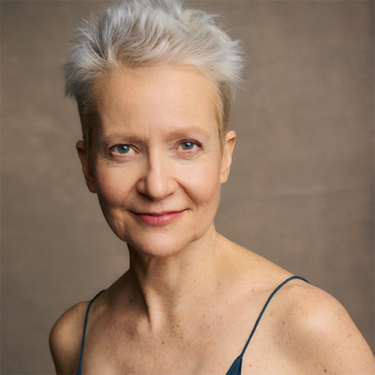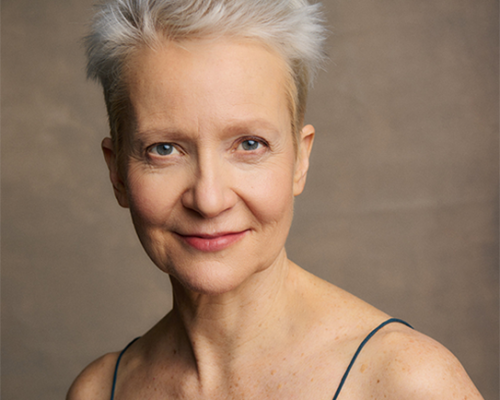 Maude Mitchell is an actor, dramaturge, adapter, and teacher.
Acclaimed for her performance as Nora in Mabou Mines DollHouse (OBIE, Backstage West Garland Award, Elliot Norton Award, Drama League Nomination).  Premiere: St Ann's Warehouse, Brooklyn, World Tour 2003-11. Film version commissioned by ARTE, France/Germany for European television. Premiere, Paris 2008. 
Mabou Mines DollHouse is the second most widely toured production of Ibsen's groundbreaking feminist work in the past one hundred years (adaptation: Mitchell and Breuer). Maude Mitchell has spoken on the role of Nora and Ibsen in Performance including events in: Bogotá, Bucharest, Cairo, Edinburgh, Moscow, Oslo, St. Petersburg, Seoul, Singapore, Vladivostok, and New York City.
Mabou Mines inaugurated their newly renovated theater in December 2017 with Glass Guignol: The Brother and Sister Play, conceived and adapted by Mitchell and Breuer. Glass Guignol explored creativity, madness and monsters, drawing on works of Tennessee Williams and Mary Shelly. (The Brother: Greg Merhten, The Sister: Maude Mitchell).
Ms. Mitchell served as the dramaturge for La Comédie Française's production of Tennessee Williams' Un tramway nommé désir. Lee Breuer (Director), Basil Twist (Designer), John Margolis (Composer). Premiere, Salle Richelieu, Paris 2011.
Maude grew up in Hong-Kong and Tallahassee, Florida. She is a graduate of Oberlin College and The Neighborhood Playhouse (Sanford Meisner). In the late 80's Maude was a founding member of The RAPP Arts Center, NYC. In the 90's, collaborating with numerous directors including: Joe Calarco, Leigh Fondakowski, and Moisés Kaufman, she originated roles by a wide variety of playwrights including: Julia Jordan, Adam Rapp and Naomi Iizuka. With Moisés Kaufman and other members of The Tectonic Theater Project Ms. Mitchell is one of the co-creators of The Laramie Project. 
Up-next: A Coffin in Egypt by Horton Foote. Direction, design and adaptation, Mitchell and Breuer. (Spring 2021, Savannah)
In-development: Medea adapted by Olga Taxidou. 
Over a twenty-year span Maude and Lee lived and worked together on six continents.