RAP 2019 Antonym | Sugar Vendil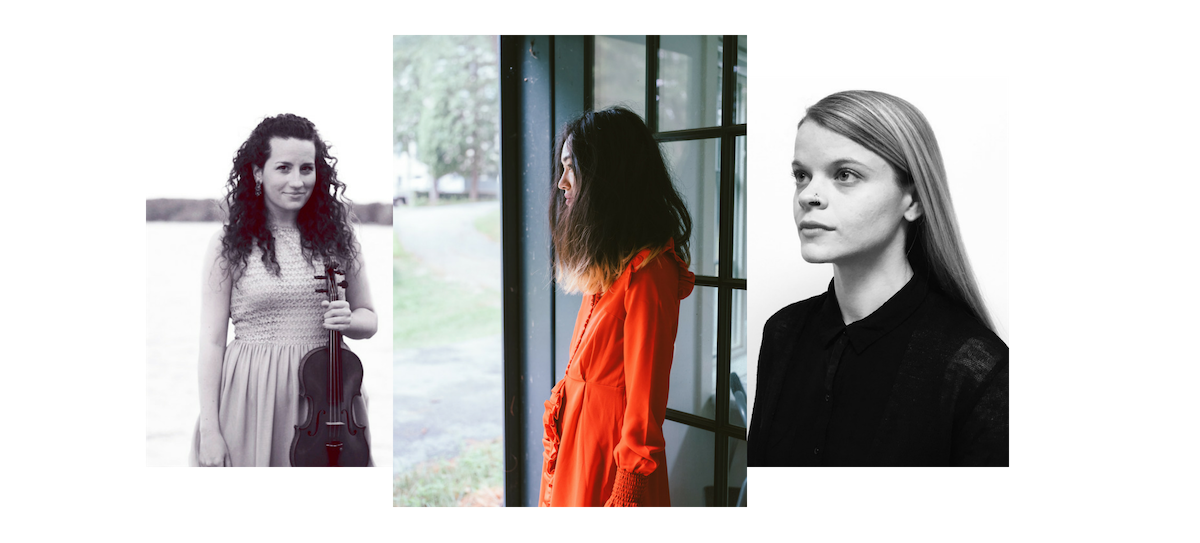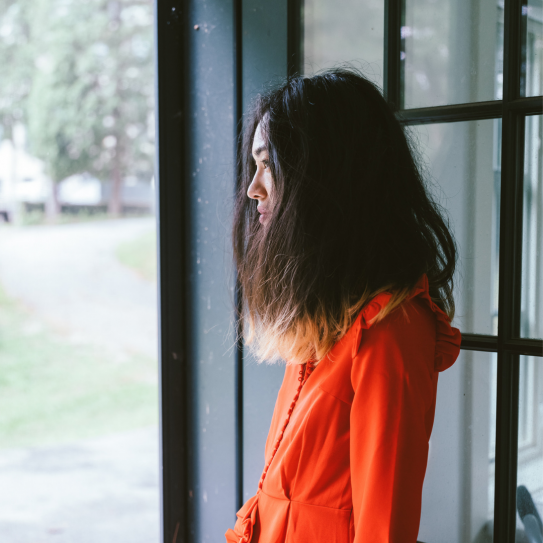 Mabou Mines Resident Artist Program, 2019
ANTONYM
Created by Sugar Vendil
with Hajnal Pivnick and Laura Cocks
SHOWINGS
May 22 at 7pm
May 23 at 7:30pm
ALL SHOWINGS FREE AND OPEN TO THE PUBLIC
Mabou Mines
150 First Avenue, Second Floor
New York, NY 10009
"Antonym" is an interdisciplinary piece that connects sound, movement, and projection design. There's no antonym for nostalgia. "Antonym" (working title) attempts to construct the thing we don't have a word for: if nostalgia is a yearning for the past, "Antonym" longs for forward motion and envisions the future as an escape from pain. Using field recordings of New York City throughout the year, the four seasons serve as a cyclical frame and context for memory. This performance will show the first completed movement I. Winter: Now, Then, and then. It features composer-pianist Sugar Vendil, violinist Hajnal Pivnik, flutist Laura Cocks, projection design by Stephanie Acosta, and costumes by fashion designer Mimi Prober.
Sugar Vendil is a composer, pianist, and interdisciplinary artist. Her artistic practice is strongly rooted in rigorous discipline as a musician and gradually expanded into performance that integrates music, movement, and unconventional approaches to the piano. She is a proud second generation Filipinx American.
Most recently, Vendil was selected as a runner up in National Sawdust's Hildegard Competition. In 2016, she was a Fellow in the Target Margin Institute for Collaborative Theater Making. Other residencies include Summer Labs at National Sawdust and a Avaloch Farm, Earthdance (E|MERGE Multidisciplinary Residency), the A-Z West Wagon Station Encampment, Arts Letters & Numbers, and Yaddo. She is the founder of a contemporary music ensemble, The Nouveau Classical Project.
Hungarian-American violinist Hajnal Pivnick has developed a career as a performer and curator promoting community-driven music by modern and living composers. Her work has been recognized through foundational support from New Music USA, the Barlow Endowment, and the Lower Manhattan Cultural Council. She is co-artistic director of Tenth Intervention, a collective of musicians that explores intersection of performance and experiential art, and its potential to reflect social issues.
Laura Cocks is a New York based flutist who works in a wide array of creative environments as a performer and promoter of contemporary music. Laura is the flutist and executive director of TAK ensemble, and a member of the Nouveau Classical Project and the Association of Dominican Classical Artists. She has performed across the Americas and Europe as a soloist and chamber musician in ensembles such as The London Sinfonietta, International Contemporary Ensemble (ICE), Talea Ensemble, Wet Ink Ensemble, and Ensemble Dal Niente. Laura can be heard with TAK, International Contemporary Ensemble, Wet Ink Ensemble, and others on labels such as Carrier Records, ECM, New Focus Recordings, Sound American, Denovali Records, Orange Mountain Music, and Gold Bolus.