Antonym || Sugar Vendil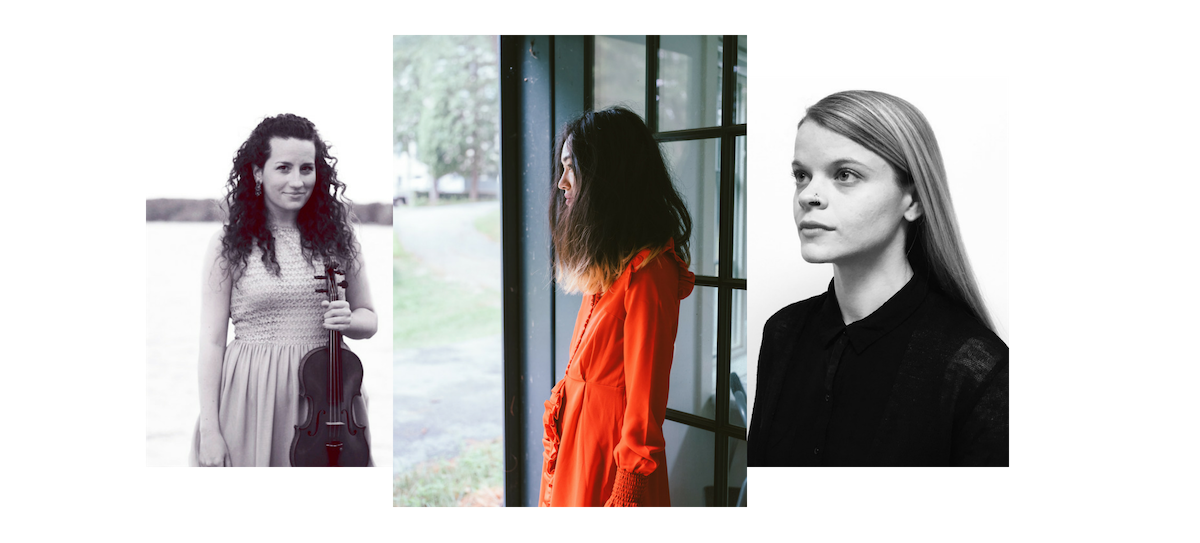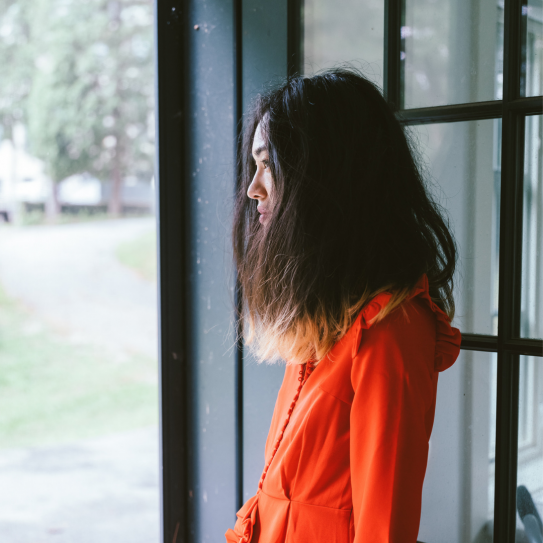 Buy Tickets
Mabou Mines Resident Artist Program, 2019
ANTONYM
Created by Sugar Vendil
with Hajnal Pivnick and Laura Cocks
SHOWINGS
May 22 at 7pm
May23 at 7:30pm

ALL SHOWINGS FREE AND OPEN TO THE PUBLIC
Mabou Mines
150 First Avenue, Second Floor
New York, NY 10009
There's no antonym for nostalgia. "Antonym" (working title) attempts to construct the thing we don't have a word for: if nostalgia is a yearning for the past, "Antonym" longs for forward motion and envisions the future as an escape from pain.
Nostalgia is often associated with childhood. For me, the weather can evoke childhood memories of joy, sadness, or fear. The weather would often be a factor in my state of happiness or unhappiness. For examples, warm weather reminds me of sitting out at recess so that my skin would not tan (dark skin is undesirable in Filipino culture), being bored in my parents' office in the summer; fall reminds me of back to school, the end of my loneliness. We often remember what the weather was like the day a traumatic event happened.
The piece will be a multi-movement work scored for flute, violin, piano, bass synth, and electronics. Using field recordings of New York City throughout the year, the four seasons serve as a cyclical frame and context for memory.  We will experiment with specific spatial arrangements for the musicians in the performance space, improvisatory sections, and possible electronics effects that are controlled by the musicians on stage.
A recent piece I made confronts the past, the Philippines' colonial history (the history of my ancestors) and the loss of identity. I am now interested in how we—as humans who have experienced trauma, are descendants of ancestral trauma; who can't let go of trauma—can possess painful memories without being beholden to them. I hope that through "Antonym," although there isn't a word for the thing itself—for the opposite of nostalgia—I come close to forming what the opposite of nostalgia sounds and feels like.
Sugar Vendil is a composer, pianist, and interdisciplinary artist. Her artistic practice is strongly rooted in rigorous discipline as a musician and gradually expanded into performance that integrates music, movement, and unconventional approaches to the piano. She is a proud second generation Filipinx American.
Most recently, Vendil was selected as a runner up in National Sawdust's Hildegard Competition. In 2016, she was a Fellow in the Target Margin Institute for Collaborative Theater Making. Other residencies include Summer Labs at National Sawdust and a Avaloch Farm, Earthdance (E|MERGE Multidisciplinary Residency), the A-Z West Wagon Station Encampment, Arts Letters & Numbers, and Yaddo. She is the founder of a contemporary music ensemble, The Nouveau Classical Project.
Hungarian-American violinist Hajnal Pivnick has developed a career as a performer and curator promoting community-driven music by modern and living composers. Her work has been recognized through foundational support from New Music USA, the Barlow Endowment, and the Lower Manhattan Cultural Council. She is co-artistic director of Tenth Intervention, a collective of musicians that explores intersection of performance and experiential art, and its potential to reflect social issues.
Laura Cocks is a New York based flutist who works in a wide array of creative environments as a performer and promoter of contemporary music. Laura is the flutist and executive director of TAK ensemble, and a member of the Nouveau Classical Project and the Association of Dominican Classical Artists. She has performed across the Americas and Europe as a soloist and chamber musician in ensembles such as The London Sinfonietta, International Contemporary Ensemble (ICE), Talea Ensemble, Wet Ink Ensemble, and Ensemble Dal Niente. Laura can be heard with TAK, International Contemporary Ensemble, Wet Ink Ensemble, and others on labels such as Carrier Records, ECM, New Focus Recordings, Sound American, Denovali Records, Orange Mountain Music, and Gold Bolus.