Faust 2.0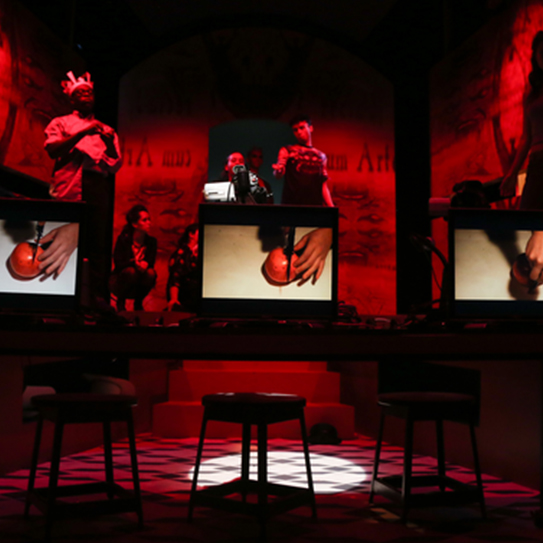 Buy Tickets
Mabou Mines
Faust 2.0
Directed by
Sharon Ann Fogarty
Adaptation by
Matthew Maguire
Performances
March 26th – April 14th, 2019
Mabou Mines
150 First Avenue, Second Floor
New York, NY 10009
Faust 2.0 re-imagines Part II of Goethe's 19th-century masterwork by exploring contemporary themes of globalization, economics, the environment, and gender politics.
This program is supported, in part, by public funds from the New York City Department of Cultural Affairs in Partnership with the City Council, New York State Council on the Arts, the National Endowment for the Arts.
Cast
Paul Kandel, Greg Mehrten, Bill Raymond, George Bartenieff, Terry O'Reilly, Karen Kandel, Black-Eyed Susan, Gloria Miguel, Ching Valdez Aran, Rosemary Fine, Maude Mitchell, Arthur French.
Production
Set & Lighting Design – Jim Clayburgh
Costume Design – Marsha Ginsberg
Video Design – Jeff Sugg
Sound  – Fitz Patton
Original Music – Eve Beglarian
DEVELOPMENT HISTORY:
Residency at The Orchard Project June-July, 2014
Residency at Barnard College – October, 2014
Reading, New York Theater Workshop – December, 2014
Residency at the Tyrone Guthrie Center at Annaghmakerrig, August 2017