Faust 2.0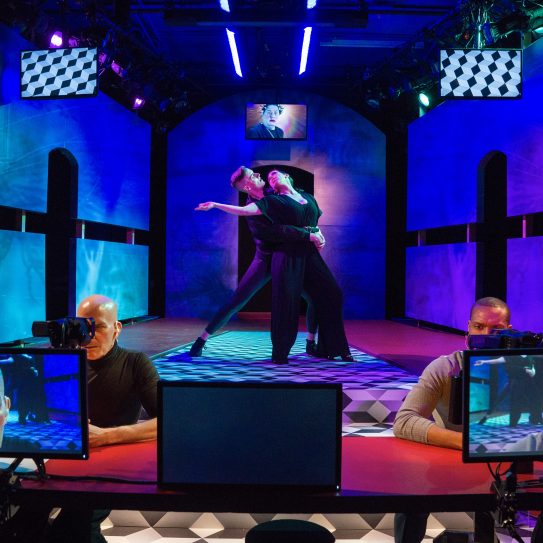 Mabou Mines
F  A U  S T   2 . 0
Adapted from Goethe by
Matthew Maguire
Directed by
Sharon Ann Fogarty
Performances
March 27th – April 14th, 2019
Mabou Mines
150 First Avenue, Second Floor
New York, NY 10009
Re-imagining Part II of Goethe's masterwork, Faust 2.0 employs theatrical playfulness, satire, and a rich mix of media to journey with Faust as he seeks ultimate fulfillment.
This program is supported, in part, by public funds from the New York City Department of Cultural Affairs in Partnership with the City Council, New York State Council on the Arts, the National Endowment for the Arts and the Axe-Houghton Foundation.
1 of 3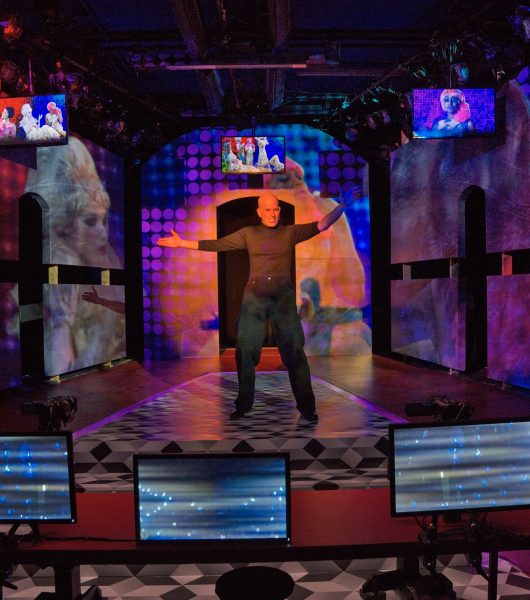 2 of 3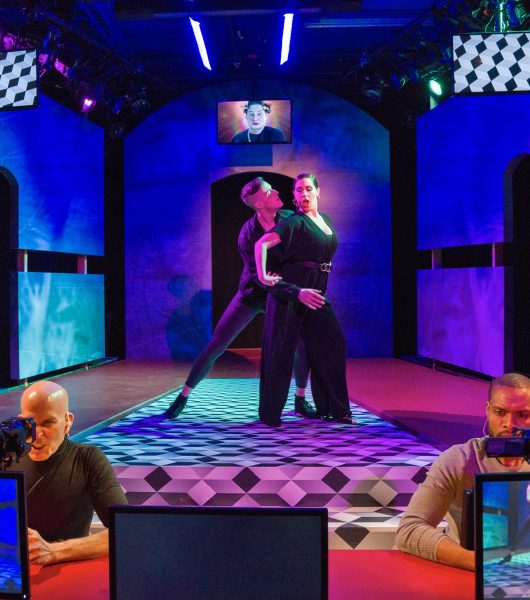 3 of 3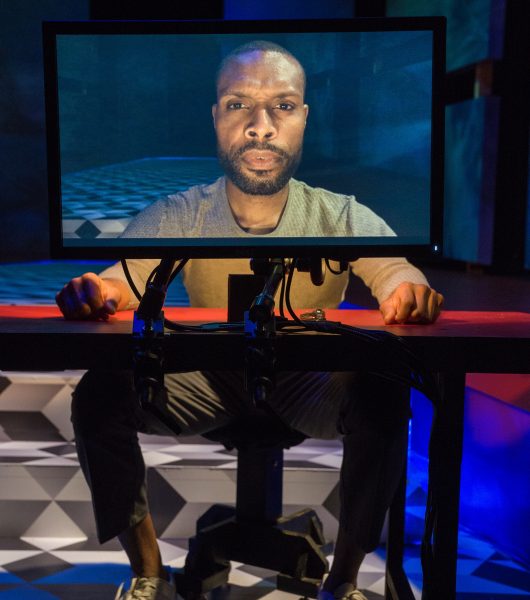 Cast
Faust: Benton Greene*
Mephistopheles: Paul Kandel*
Helen of Troy: Angelina Impellizzeri*
Panthalis/The Vigin Mary: Andrea Jones-Sojola*
Euphorion: Oliver Medlin
Paris/Gravedigger: Chris Rehmann
APPEARING ON VIDEO:
Greg Mehrten* (EMPEROR), Bill Raymond* (GOD/ARCHBISHOP), Jim Findlay (GENERAL), Terry O'Reilly (TREASURER), Karen Kandel* (CARE), Black-Eyed Susan (NEED), Gloria Miguel* (DEBT), Ching Valdez-Aran* (WANT), Rosemary Fine* (MOTHER), Molly Heller (DAUGHTER) Maude Mitchell* (BAUCIS), Arthur French* (PHILEMON), Sam Balzac and Jason Weisinger (GARDENERS), Chloe Worthington, Carina Goelbelbecker, Gabrielle Djenné, and Britt Burke (FLOWER GIRLS), Bella Breuer, Ruma Breuer, Julia Da-In Patton and Zani Jones Mbayise (GIRLS).
Production
Set & Lighting Design – Jim Clayburgh
Costume Design – Marsha Ginsberg
Video Design – Jeff Sugg
Sound Design – Fitz Patton
Original Music – Eve Beglarian
Choreography – Kristi Spessard
Stage Manager – Gina Solebello*
Production Manager – Jørgen Noodt Skjærvold
Technical Director – Matthew Mauer
Assistant Director – Molly Heller
Assistant Stage Manager – Sam Gibbs
Associate Video Designer – Robin Ediger-Seto
Hair and Makeup Design – Mara Schiavetti
Associate Costume Design – Kat Jeffery
Assistant Set and Lighting – Eleanor Bryce
Sound Engineer – James Kogan
Production Assistant – Rebecca Tyree
Lighting programmer- Kent Sprague
Assistant Sound Designers – Sun Hee Kil & Bradlee Ward
Wardrobe – Crystal Kovacs
*Member of Actors' Equity Association
DEVELOPMENT HISTORY:
Residency at The Orchard Project June-July, 2014
Residency at Barnard College – October, 2014
Reading, New York Theater Workshop – December, 2014
Residency at the Tyrone Guthrie Center at Annaghmakerrig, August 2017
Photography by Richard Termine