RAP 2019 – I Don't Want To Interrupt You Guys | Leonie Bell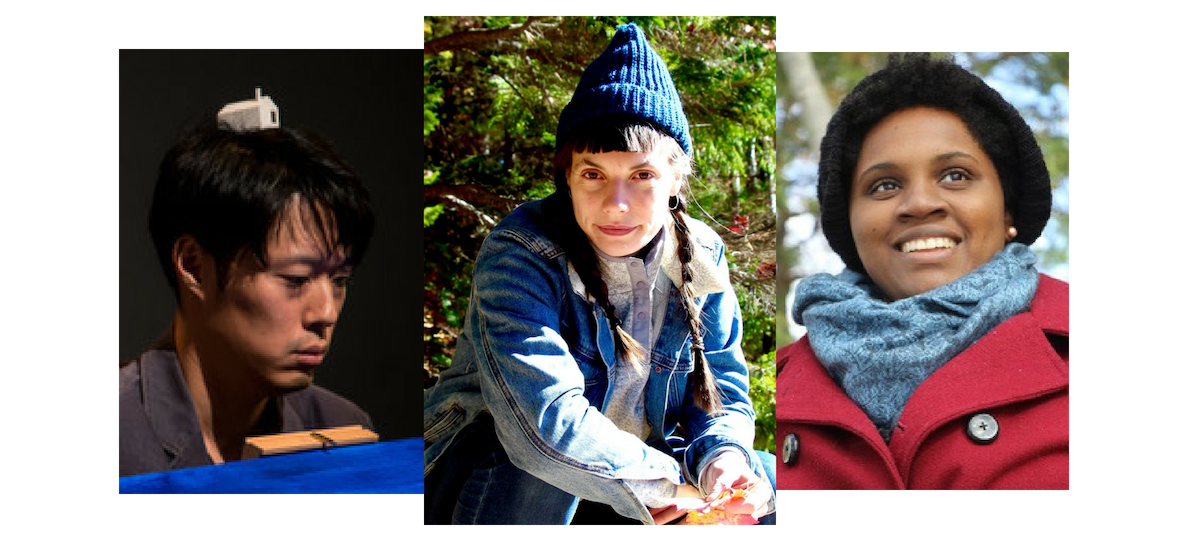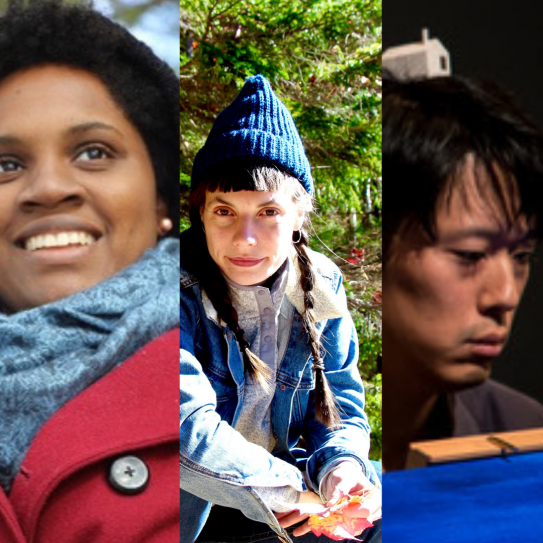 Mabou Mines Resident Artist Program, 2019
I DON'T WANT TO INTERRUPT YOU GUYS
Created by Leonie Bell, Marcella Murray and Hyung Seok Jeon
SHOWINGS
May 19 at 2pm
May 20 at 7pm
ALL SHOWINGS FREE AND OPEN TO THE PUBLIC
Mabou Mines
150 First Avenue, Second Floor
New York, NY 10009
Spring cleaning: three friends sort through a landscape of possibly fictitious anecdotes, reoccurring miscommunications, and other junk-treasures as they try to shift their inner tectonic plates closer together. They invite the audience on a kaleidoscopic quest for a kinder, braver way to be in this world. Meanwhile, homesickness and other sharp objects are laid out next to worries about time passing (us by).
I Don't Want To Interrupt You Guys is a physicalized disruption of the defensive spaces we inhabit when we encounter our most vulnerable selves. Using live media, family histories, and a reverence for the kids we used to be, this piece is an attempt to rekindle what intimacy and empathy can be when misplaced properness is thrown out with the trash. This is a yard sale of memories that we may have altered in the interest of feeling connected to anything at all.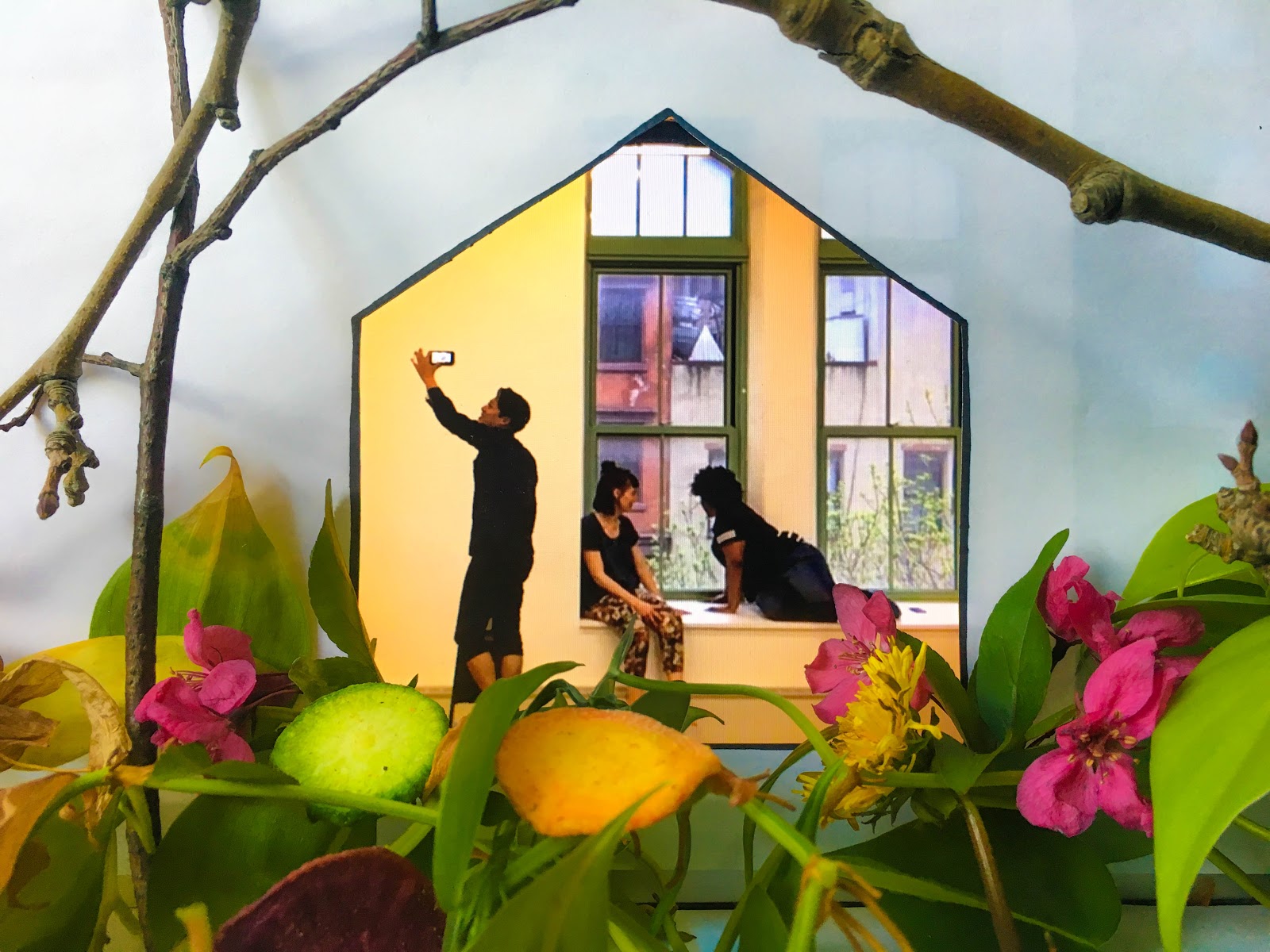 Leonie Bell
Leonie Bell is a German-American theater-maker based in Berlin/New York. She creates fake family parties, mass lullabies, pseudo-historical excursions, and other theatrical tantrums that endow the audience with more creative powers and foster a momentary feeling of belonging amongst strangers. Leonie's artistic practice involves an irreverent reverence for the irrational and a relentless desire for community. In NYC, she has performed at BAM, the Met Breuer, Cloud City, Under St. Marks Theater, Dixon Place, The Brick, Center for Performance Research, and other venues. She is a participant of the BAX Upstart Program 2018-2019, and The Midwives Term 2018-2019. (BA from Bard College; MFA in Theatre from Sarah Lawrence College.) For more info on upcoming antics, run slow-motion to www.leoniebell.org
Photo credit: Marcella Murray
Hyung Seok Jeon
Hyung Seok (hee-young-suk) Jeon is a South Korean multi-disciplinary theatre artist and a video designer based in NYC. In 2014, Jeon's video work, including his short film 'Autumn' (2014), was installed by the artistic director Robert Wilson at the 21st Watermill Center Annual Benefit. In 2016, he performed in a dance puppetry piece, Tough the Tough (Redux: Steve), directed by David Neumann. In 2017, he created and performed in How a River Carries You as a part of Puppet Blok 2017 at Dixon Place. 2018, he created and performed a solo piece A Held Posture at Theatre Lab, a meditation on generational loss in relation to the sensation of sinking into deep water. He is a recipient of 2015 Fulbright graduate study award. Hyung Seok is currently working on David Neumann and Marcella Murray's new project Distances Smaller Than This Are Not Confirmed as a video designer and a performer.
Photo credit: Alex Shi
Marcella Murray
Marcella Murray is a New York-based theater artist (but deeply attached to her roots in Augusta, Georgia).  She is a playwright, performer, and puppeteer who is passionate about devised work. Murray's work is heavily inspired by the observed ways in which people tend to self-segregate and reconnect. Her work tends to focus on themes of identity within a community and (hopefully) forward momentum in the face of trauma. In 2018, she performed in The Slow Room, a piece directed by Annie Dorsen at Performance Space New York. She also performed in a workshop showing of Ocean Filibuster which was co-created by the team Pearl D'Amour (Lisa D'Amour and Katie Pearl) with composer Sxip Shirey at Abrons Arts Center. She is currently collaborating with David Neumann on Distances Smaller Than This Are Not Confirmed and is also a participant in Puppet Lab at St. Ann's Warehouse in collaboration with Andrew Murdock.
Photo credit: Hyung Seok Jeon