Open Mic Night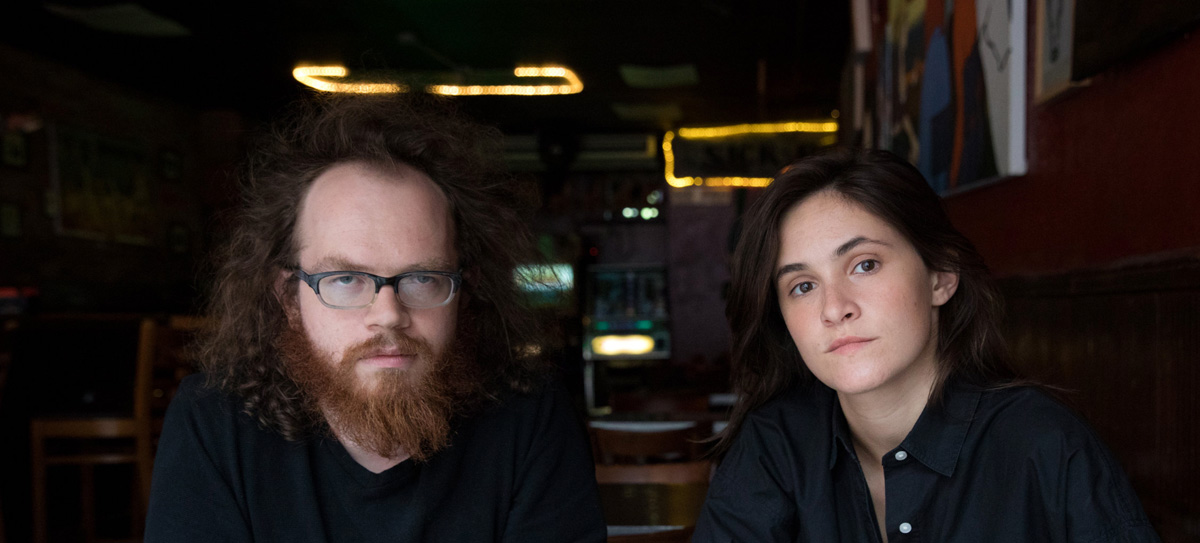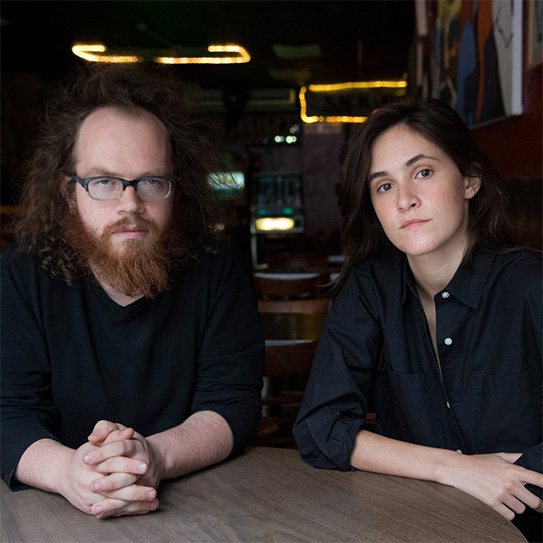 Buy Tickets
Presented in partnership with Under the Radar; Mark Russell, Festival Director & ArKtype, Festival Producer.

Mabou Mines and Performance Space New York present
Open Mic Night
Created and performed by
Peter Mills Weiss and Julia Mounsey
Friday, January 5 @ 7:30 pm
Saturday, January 6 @ 7:30 pm
Sunday, January 7 @ 5:00 pm
Tuesday, January 9 @ 7:30 pm
Wednesday, January 10 @ 7:30 pm
Thursday, January 11 @ 7:00 pm
Friday, January 12 @ 7:00 pm
Saturday, January 13 @ 7:00 pm
Sunday, January 14 @ 5:00 pm
Tuesday, January 16 @ 7:30 pm
Wednesday, January 17 @ 7:30 pm
Thursday, January 18 @ 7:30 pm
______________________________________
As one-time proprietors of Brooklyn's late and much lamented DIY space Life World, Peter Mills Weiss and Julia Mounsey have already lived through the artist's pain of building up and then losing a scene. A long goodbye to an imaginary experimental theater that takes the form of experimental theater itself, Open Mic Night's recursions and subversions reveal the easy fellowship that comes from mixing dark rooms, cheap beer, and a small crowd facing the same direction. This pressure cooker of tension, risk, and awkward engagement teases wisdom and community as a reward, but is that the carrot or the stick? In the end, Open Mic Night is less stand up crowd work than it is an elegiac to the black box as Proustian madeleine. Or maybe it's just your chance to finally shout out your BFF to the tune of Taylor Swift's "We Are Never Ever Getting Back Together?" If you want to know what it's really about, I guess you just had to be there. Will you be there?
Created and Performed by

Peter Mills Weiss and Julia Mounsey
Production Design by
Kate McGee
Peter Mills Weiss and Julia Mounsey collaborate together on works for the stage. Their work wrestles with questions of cruelty, authenticity, deception, entertainment, and power. Their breakthrough piece, [50/50] old school animation, premiered at JACK in 2016 and subsequently was presented at the Under the Radar Festival at the Public Theater as well as at the Radikal Jung Theater Festival (Munich), where they received the Directing Award. They were both members of the 2017-2019 Soho Rep Writer/Director Lab, the 2017-2018 Devised Theater Working Group at the Public Theater, and were a 2019 Baryshnikov Arts Center Resident Artist. Julia has worked with New York City Players, Soho Rep, The National Theater of Hungary, and was an Assistant Director on the Public Theater's production of Young Jean Lee's Straight White Men. Peter has performed for or collaborated with artists such as 600 Highwaymen, The Wooster Group, Richard Foreman, and the Wallace Shawn-André Gregory Project.