RAP 2014-15 | RESIDENT ARTIST SHOWINGS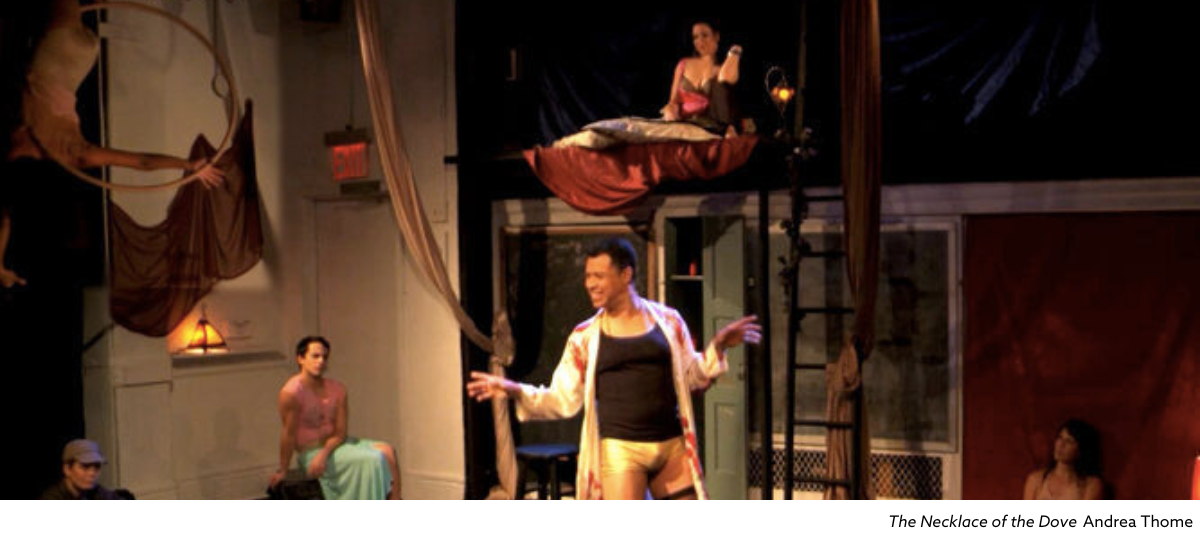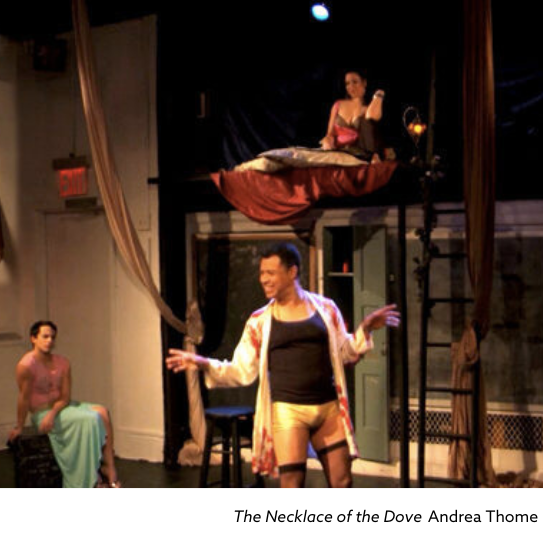 PAULINA BARROS
THE COMFORT OF NUMBERS 2.0
Performances March 23 & March 24, 2015
Created by Paulina Barros
Taking the intersection of different and often distant worlds as the outset, this project strives to create a bridge between science and art, explore the boundaries between one artistic discipline and another: sound, music, dance and theater, and touch upon intercultural relationships. The comfort of numbers is about interconnectedness; about our personal relationships with others, with reality and with life. Playing with perception and proportion, the very small; such as subatomic particles, our individual tragedies and miracles is contrasted with the very big; the universe, Love and Death.

STEPHANIE HAYES & EMILY REILLY
BADrum
Performances March 26 – 27, 2015
Created by Stephanie Hayes and Emily Reilly
Swedish performer and writer Stephanie Hayes and British dramaturg and performer Emily Reilly seek theatrical ways of letting our inner noise leek out; a theater of fragments that drolly illuminates life's absurdities by relating the grand and monumental to the tiny and banal. They are interested in memory, discomfort, confusion and the impossibility of language. Always deeply collaborative, their work merges dance, theater and visual art in an attempt to create formally rigorous explorations of the paradoxes of life.
NEW SALOON
THREE TRANSLATIONS OF UNCLE VANYA AT THE SAME TIME (Act II)
Performances March 26 – 27, 2015
Created by New Saloon
New Saloon carves, annotates, and upends Anton Chekhov's oeuvre to create a new play. Multiple translations of Uncle Vanya play at once; instances of drunkenness, love, and despair are mashed together in rapid-fire catalogs; Chekhov's dialogue is stripped down to redundancies: "I'm thirty-five and already worn out," "You're sixty years old, medicine won't help," "I'm twenty-four, I've been working all this time, and my brain has shriveled up." Stage directions, taken alone, become a different genre: "(Weeps) (Tenderly) (Trembling) (Furious) (Weeps)." Problems that faced the collapsing Russian gentility of the late 19th century feel spookily relevant to twenty-somethings today.
ANDREA THOME
THE NECKLACE OF THE DOVE
Performances March 28th – March 29th, 2015
Created by Andrea Thome
The world of 21st-century immigrant, transsexual women in Queens intersects with the 11th-century love stories of Arabic-Spanish philosopher Ibn Hazm. Through text, music and movement, these refugees from different eras travel between languages, genders and ways of loving – enacting their own Reconquista and reclaiming a pluralistic world.