SUITE/Space 2018 – Red Wednesday | Sanaz Ghajar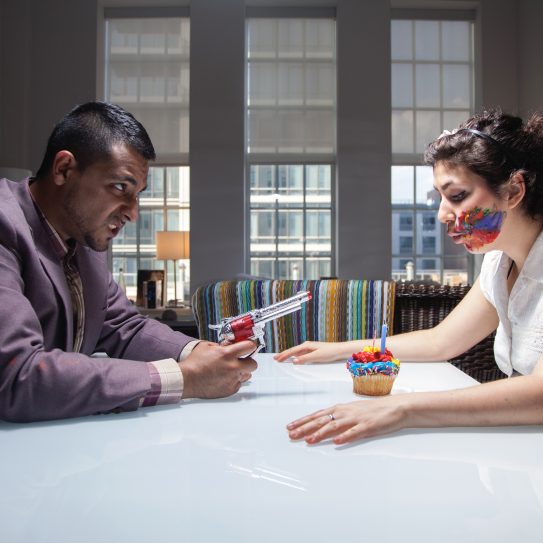 Red Wednesday
Sanaz Ghajar & Built for Collapse
Performances
March 30 & April 1 @7pm, March 31 @9pm
For tickets by phone call: 212-352-0255 or 1-866-811-4111
Mabou Mines Theater
150 First Avenue, Second Floor,
New York, NY 10009
A multimedia production written and directed by Sanaz Ghajar about a family brought together and torn apart by revolution. Inspired by the controversial story of Sadegh Ghotbzadeh, Iran's Foreign Minister during the 1979 hostage crisis and Ghajar's great uncle, the play investigates Iran and America's relationship through the lens of a growing young woman. An historical allegory that pays special attention to those left to clean up the mess when we blow each other up.
Read about SUITE/Space.
2 of 3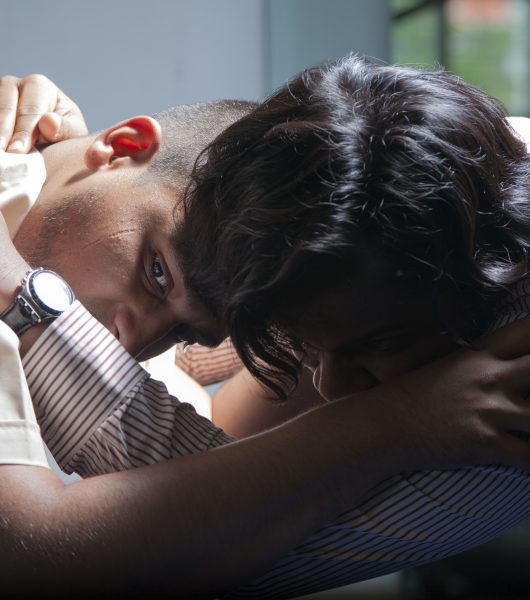 3 of 3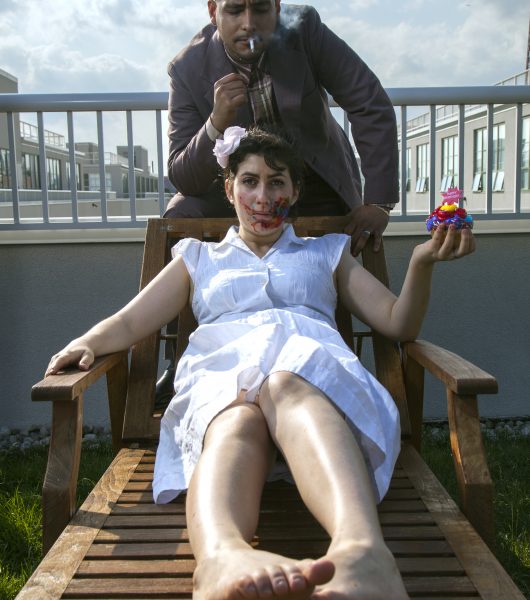 Director/Creator
Sanaz Ghajar
Producer
Built for Collapse
Cast
Bahar Beihaghi, Neimah Djourabchi, Vincent Santvoord, Vida Tayebati, and Merlin Whitehawk*
*Actor appears courtesy of the Actor's Equity Association.
Production
Production Design: Dave Tennent
Sound Design: Erato A. Kremmyda
Lighting Design: Tuce Yasak and Damir Dado Čobo
Choreography: Ben Hobbs
Stage Manager / Assistant Director: Sarah Cook
Associate Costume Designer: Jessica Marie Fisher
About the Artist
Sanaz Ghajar Sanaz Ghajar is an Iranian-American director, writer, DJ and Artistic Director of award-winning theatre company Built for Collapse (built4collapse.org). Recently, she directed "Danger Signals" by Nina Segal at the OBIE Award-winning Ice Factory Festival. Before that she directed her company's "Nuclear Love Affair," which played to sold out houses in NYC, Prague, Rome, and Krakow. She has developed work with New York Theatre Workshop, BRIC Arts | Media, 3LD, Clubbed Thumb, Civilians, Drama League, Ars Nova, New Ohio Theatre, Red House Center for Culture & Debate in Bulgaria, Prague Film & Theater Center, and others. Current fascinations include the integration of film into live performance and working with playwrights on developing innovative play structures. Alumni of Drama League Director's Project, NYTW 2050 Fellowship, Clubbed Thumb Fellowship. NYTW Usual Suspect. BFA: NYU Tisch
Feature photo by Mark Simakovsky.