SUITE/Space
INTRODUCING THE 2020 SUITE/Space ARTISTS
SEAN DEVARE
SHENNY de LOS ANGELES
SIM YAN YING "YY"
CHRISTOPHER-RASHEE STEVENSON
(Photo: Evan Smith (Sean Devare); Raja'ee Delane (Shenny de Los Angeles); Sub/Urban Photography (Sim Yan Ying "YY"); Eva Wildes (Christopher-Rashee Stevenson)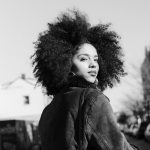 SHENNY DE LOS ANGELES is a proud Afro-Dominican performance artist and spoken word poet. Her work focuses on healing generational trauma, allowing every hurt to free itself into joy. Shenny has been a featured artist at the United Nations, The Wing, Abron Arts Underground Theatre, The People's Forum, and Bowery Poetry Club, to name a few. One of her most sacred truths is featured on Refinery29, and her most precious body of work, "In my Dreams", was performed in honor of Lin Manuel Miranda and his family at the Gilder Lerhman Gala. Her most recent project has been in collaboration with European network Zoomin.TV, as they highlighted her in their Local Heroes docuseries, which focused on the intersection of her art and activism. Seeing as though her grandmother never had the opportunity to learn how to read or write, being able to bring life to the stories of every woman before her has been her radical act of freedom. This ritual was made to invite Dominican femmes to continue to write not only about the ways we've survived but the ways we have lived. You can follow more of her healing on Instagram @afr0angel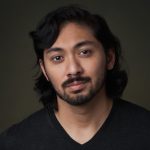 SEAN DEVARE is a multi-disciplinary theatre artist, designer, and musician exploring questions of cultural hybridization, assimilation, and adaptation through reinterpreting Asian performance traditions — from mask-making and puppetry to carnatic violin. Upon completing his degree in illustration at the Rhode Island School of Design and moving to NYC, Sean joined The Flea as a resident actor, and has since moved on to pursue collaborative and experimental theatre. He is a founding member of Trinacria Theatre Company, and his various research-based projects have taken him to South India, Bali, Ecuador, and Italy.
This past year, Sean wrote, produced, and performed his solo show "First Violin" at HERE Arts Center and United Solo Festival. Other collaborative performance pieces include "Juniper Tree," a devised mask and puppet reimagining of the Grimms' fairy-tale (Puppet BloK, Dixon Place), "La Storia di Colapesce" (int'l tour, Trinacria Theatre Co.), "The People Speak" (BAM), "The Talmud" (Target Margin Theatre, Exponential Fest), and "A Ramayana" (Barn Arts; The Tank). He made his directorial debut at Sarah Lawrence College while completing his MFA in theatre with "She Kills Monsters" in a playful combination of shadow puppetry, stage combat, and drama. www.seandevare.com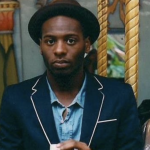 CHRISTOPHER – RASHEE STEVENSON
is a writer-director from Baltimore. He was recently seen as a performer in Wilderence's immersive work Elgin Park alongside Drew Petersen. His reworking of Amiri Baraka's cult classic "Dutchman" enjoyed a one night only showing at the Wild Project in November and at the Tank in February 2019. Christopher is a recent alum of Lincoln Center Theater Director's Lab (2018). His work as director and performer has been featured at The Performing Garage, The Tank, JACK, HERE Arts Center, The Actor's Studio, American Repertory Theater, Millennium Film Workshop, Lincoln Center Education, LaMaMa, and the Eubie Blake Jazz Institute. Stevenson is preparing to helm a loose adaptation for the stage of Octavia E. Butler's novel "Fledgling" which will be premiering as part of the International Human Rights Festival at the Wild Project in December 2019.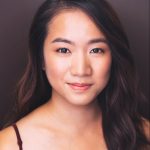 SIM YAN YING "YY" is a theatre artist based in New York and Singapore. She directs, performs, and writes works that are intercultural, and is driven by her desire to build bridges across communities. Her original works include: I LOVE WHITE MEN (Ars Nova ANT Fest & Dixon Place), Where Are You? (Tisch Abe Burrows Theatre), 06:58 (The Substation, Singapore), and Without Reason (Esplanade – Theatres on the Bay). Recent performance credits: The Optic Trilogy (Alchemical Studios), Strong Women Love Trump (The Civilians/ Joe's Pub), Mammelephant (Superhero Clubhouse/ HERE Arts Center), She's A Witch! (The Tank), Mr. Marmalade and Never Swim Alone (Playwrights Downtown). Assistant Directing: Looking at You (HERE Arts Center), directed by Kristin Marting.
Yan Ying was an Apprentice at the 2018 Williamstown Theatre Festival and trained at the 2017 SITI Company Summer Intensive. Other companies she has worked with include: The Syndicate, InVersion Theatre, The Necessary Stage, Singapore Repertory Theatre, Singapore Dance Theatre, Wild Rice, Nine Years Theatre, Buds Theatre, and Asylum Theatre.  Yan Ying seeks to create art that asks deep and difficult questions, and which challenge existing forms and boundaries. Beyond theatre, she enjoys excessive Facebooking, befriending strangers on the streets, and throwing social conventions to the wind. BFA: NYU Tisch. Website: simyanying.com
Mabou Mines' performance initiative SUITE/Space, now in its third year, provides artistic advisement, rehearsal space, and public performances in our state-of-the-art, 99-seat theater to artists of color that share Mabou Mines' commitment to breaking new ground in form and content.
This program is supported, in part, by public funds from the New York City Department of Cultural Affairs in Partnership with the City Council.
PRODUCTION PHOTOS FROM SUITE/SPACE 2018 AND 2019