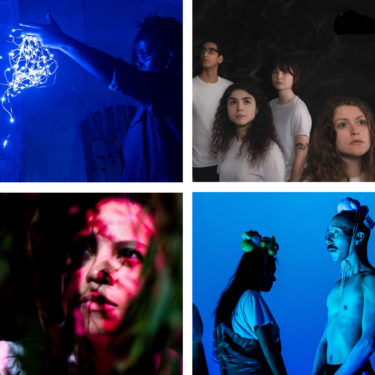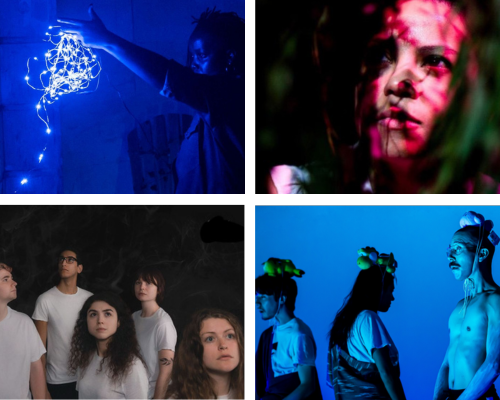 MABOU MINES SUITE/Space
Mabou Mines' performance initiative SUITE/Space provides artistic advisement, rehearsal space, stipend and public performances in our state-of-the-art, 99-seat theater to artists of color that share Mabou Mines' commitment to breaking new ground in form and content.
---
WHO IS ELIGIBLE
SUITE/Space is open to artists of color from historically underrepresented communities who show a commitment to experimentation and a collaborative creative process. Multimedia, music, dance, theater, and cross-disciplinary projects are accepted. Proposed projects should be at an advanced stage of development or performance ready.
---
WHEN
The 2023 SUITE/Space Program will run from August 2023 with performances in January 2024. Submissions are open May 2, 2023 – June 16, 2023 at 11:59pm ET. Four artists will be selected and notified by July 31, 2023.
---
SUITE/Space ARTISTS RECEIVE:
A $4,000 stipend and a 50-50 box office split.
40 hours of rehearsal space in Mabou Mines' sunlit studio in the East Village.
Technical and administrative support.
Studio visits with the program's Artistic Directors and guest advisors.
12 hours of technical rehearsal in the theater.
Three SUITE/Space performances in a festival-like setting at Mabou Mines.
---
EXPECTATIONS FOR SUITE/Space ARTISTS
Attend all monthly group meetings as scheduled.
Further develop your proposed work over the course of four months, culminating in three performances at Mabou Mines.
Ensure you have the rights to use any and all performance material included in your project.
Provide Mabou Mines' Production Manager with tech specs of the project.
Participate in joint marketing efforts with Mabou Mines, designed with Mabou Mines' Communications Director.
---
TO APPLY FOR SUITE/Space 2023:
Open this Application Form and complete all question fields.
On the final question, attach your Project Proposal as a single PDF Document labeled "FirstName_LastName.pdf". Click here for Project Proposal Instructions.
Submit your Application with Project Proposal attached by June 16, 2023 at 11:59pm ET. Please email rap@maboumines.org if you have any issues submitting your application.