SUITE/Space 2022 | Sim Yan Ying "YY" | Where Are You? (New York)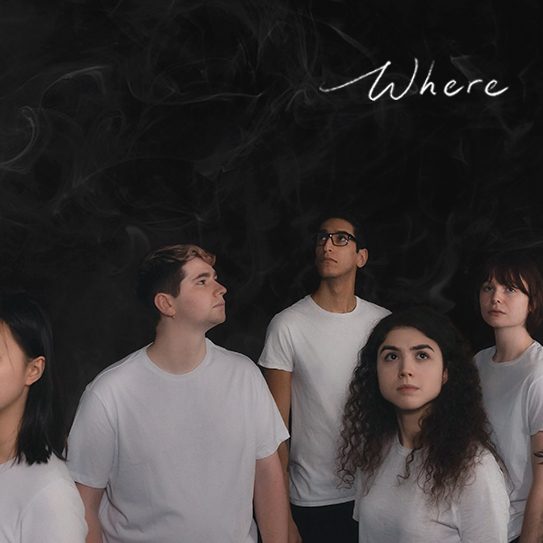 SUITE/Space 2022
Where Are You? (New York)
Created and Directed by
Sim Yan Ying "YY"
Devised & Performed by
Ao Lan Guo, Brendan Schwartz, Guillermo Contreras, John Titus, Maria Müller, Rosalie Neal & Shannon Helene Barnes
Performances
December 8 & 10 @ 9:00pm | December 9 @ 7:00pm
Run Time: 70 minutes
Mabou Mines
150 First Avenue (Second Floor), NYC 10009
_______________________________
It's been said that grief changes us irrevocably – that the death of a loved one shakes us up in unexpected and unimaginable ways. Some of us cling to rituals and superstitions. Others replay memories. Still others laugh in the face of its absurdity.
Weaving together personal stories and cultural perspectives, Where Are You? attempts to excavate the universal experience of grief through its unique manifestations. How do we talk openly and honestly about death? How can we be fearless about grieving deeply? And how might we reckon with where we go after death? This devised physical theatre production seeks to bring some light and lightness to stories that are too often kept in the dark.
Content Warnings: Visceral descriptions of death and grief, mentions of suicide, and violence.
_______________________________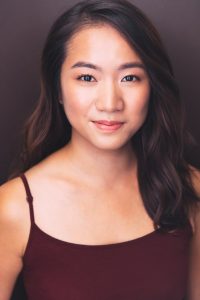 Sim Yan Ying "YY" (she/her) is a theatre creator, director, performer & writer based in Singapore and New York. She strives to make works that are experimental and accessible, physical in nature, and reflective of a diversity of lived experiences. YY believes in the power of live performance to bridge perspectives within and across communities in an increasingly polarised world.
Her original works include: Bloodlines 血脉 (Fault Line Theatre), a collaboration with artists across the Sinosphere examining the volatility and promise of Chinese-ness; Who's There? (New Ohio Theatre), an international collaboration about the socio-political upheaval and racial unrests during the pandemic; I LOVE WHITE MEN (Caveat NYC/ Ars Nova/ Dixon Place), a one-woman show excavating white worship and postcolonial baggage from an immigrant's perspective in New York; (un)becoming (T:>Works N.O.W. 2021), exploring the complex dynamics of mother-daughter relationships today; Who Are You? (Esplanade), about the experiences between migrants and locals in Singapore; and Without Reason (Esplanade), about the struggles of an interracial relationship in Singapore.
YY is presently a Director in the Esplanade TRIP Program, a Directing Resident at Singapore Repertory Theatre, and an Artist in Emergency Academy. Training: BFA NYU Tisch. simyanying.com
Production History
Where Are You? was first conceived and staged at New York University's Tisch School of the Arts in May 2019. It subsequently had a digital production in October 2020 under the Mabou Mines SUITE/Space program, followed by a Singapore production in February 2021 as part of the Wild Rice Directing Residency. Where Are You? is presently continuing its development under the Mabou Mines SUITE/Space program and will be performed in December 2022.
Collaborators
Ao Lan Guo (Deviser & Performer) is a Chinese-Canadian performer who graduated from NYU Tisch Drama in 2021. She'd like to say hi to her mother, who's watching this show for the first time in its fourth iteration. Thank you to this group of people and this sacred space.
Brendan Schwartz (Deviser & Performer) (she/they/he, aka Bennie) is a New York-based theater maker interested in new and devised works. A recent graduate from NYU Tisch, they spent last summer in a traveling production of Children's Crusade, where they originated the role of "Holst." They're grateful and excited for this opportunity!
Guillermo Contreras (Deviser & Performer) is an NYC-based actor and writer originally from Waukesha, WI. Most recently he was featured in BUST in Soho Rep's 2021 Writer/Director's Lab. Upcoming, he'll appear in the final season of Manifest on Netflix and the feature film Creep Box. BFA: NYU Tisch.
John Titus (Deviser & Performer) (they/them) is an artist, programmer, and digital citizen. Moving through various mediums and disciplines, they utilize their talents to serve others and focus on creating unconventional work that explores the power of language, the beauty of the mundane, and the necessity of community.
Maria Müller (Deviser & Performer) is an actor/writer/producer and Co-Artistic Director of Et Alia, a theater company founded and led by international women. Her most recent theater credits include Stella, Come Home at HERE/The Brick, Reminiscence at Our Lady of Pompeii, and White Rabbit Red Rabbit at Theater for the New City. www.marialuizamuller.com
Rosalie Neal (Deviser & Performer) is a French-American theater-maker, performer and sound artist. She often works collaboratively with JBroc in multidisciplinary settings and as a solo performer. She recently put up a one-person show MOTHER MARY MILK BAR at cloud city in Brooklyn. She also recently sound designed Kait Warner's Take It Away, Cheryl at the 2022 Edinburgh Fringe. She is overjoyed that Where Are You? is expanding on a live stage again and is thrilled to be back in the room with such phenomenal collaborators.
Shannon Helene Barnes (Deviser & Performer) (she/her) is a Brooklyn-based theatre maker and performer. Other NYC credits: UPDATE (NYC Fringe) and SOMEWHERE I CAN SCREAM (Players Theater). Regional: ATHENA and HYSTERICAL! (Thrown Stone, dir. Tracy Brigden). Training: New Studio on Broadway at NYU Tisch School of the Arts. So many thanks to YY and the team for the opportunity to tell this story again!
Cheng Nien Yuan (Script Dramaturg) is a Singaporean performance scholar and dramaturg. She obtained her PhD in Theatre and Performance Studies at USyd (class of 2020) and is presently a Faculty Early Career Award Fellow at the Singapore University of Technology and Design. Her work explores the practice of storytelling and oral histories in/as performance. cheng-nienyuan.com
Johanna Pan (Scenic and Costume Designer) is a Costume and Scenic designer. Their artistic practice is centered around decolonizing the imagination, breaking down the notions of feminized labor, and anti-racism. They continue to harbor hope for a more sustainable humankind in the face of adversity and dreams of a future filled with equity, inclusion and diversity. MFA: NYU/TISCH, @jpandesign
Nic Vincent (Lighting Designer) (he/him) is a Brooklyn-based designer originally from Toronto, Canada. He designs theatre, dance, opera, film, and everything in-between. Recent; the bandaged place (Roundabout), Heartstrings (Atlantic), Wéi 成为 (Yvonne Ng), The Barber of Seville (Sacramento Opera), Jane Anger (New Ohio), NIGHTGOWNS (Sasha Velour / Quibi). MFA: Yale Drama School. nicvincent.com
Jordan Bernstein (Sound Designer) is a Filipino sound designer based out of the NY/NJ area. She is passionate about telling stories through sound and showing the importance of sound in storytelling. With a close attention to dramaturgy and world building, she supports and uplifts narratives with her design. BFA Drama: NYU | @jordanrosesound | jordanrosesound.com
Cinthia Chen (Multimedia Designer) is an interdisciplinary artist who has developed and created original work through Theater Mitu, Mabou Mines's SUITE/Space fellowship, Creators Collective, Asian American Arts Alliance, and Fault Line Theatre. Cinthia also works as a video and projections designer and was recognized for her work at La MaMa's Design Fest 2020.
Carina Goebelbecker (Associate Choreographer & Swing) (she/her) is a New York City based Artist and Educator. Carina has collaborated on productions with the New York City Players (NYC & France Tour), Mabou Mines, Torn Out Theater, Playdate Theatre, and more. MA Human Rights Studies Columbia University, BA Theatre Barnard College.
Ryan Han (Fight Choreographer) is a Korean-American fight choreographer and playwright based in NYC. Ryan recently graduated from Western Washington University with a BA in Theatre Arts. Recent fight choreography credits include: Blue Fire Burns the Hottest (The Exponential Festival), Dungeons and Cabins (The Pop-up Players Co), Henry V (WWU Mainstage). | @ryanthehan
Siena Yusi (Production Stage Manager) (she/her) is an NYC-based stage manager, theatre-maker, and arts educator who strives to create spaces where theatre can be used as a tool for both healing and change. Siena received her BFA in Drama from NYU Tisch and minored in applied theatre, social work, and child and adolescent mental health.
Photography by Craig Mungavin
Publicity Design by See Yongxin