THE GOSPEL AT COLONUS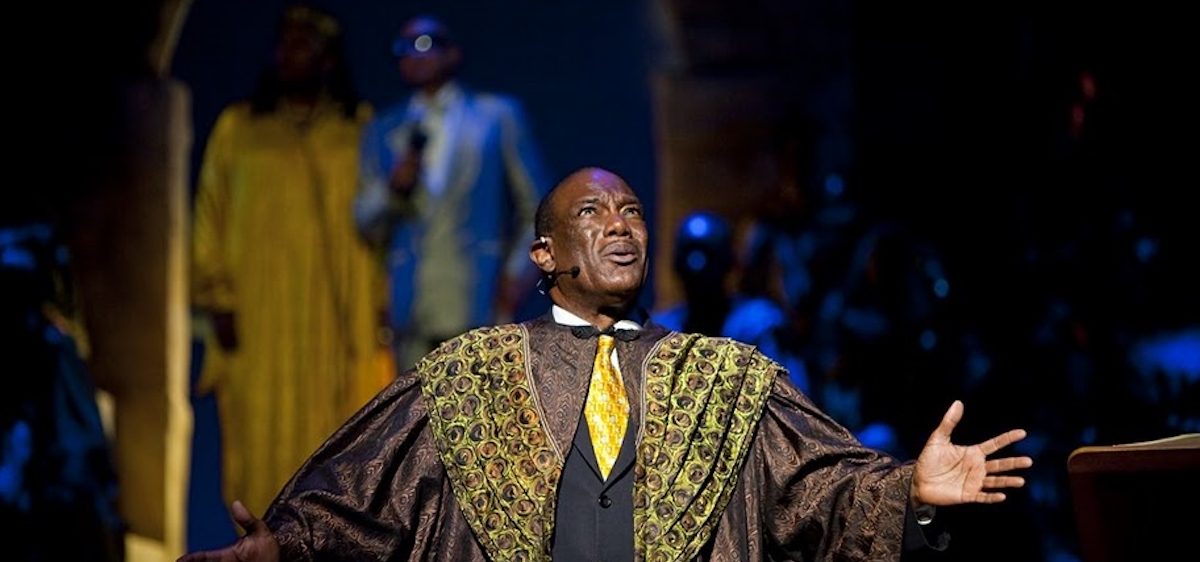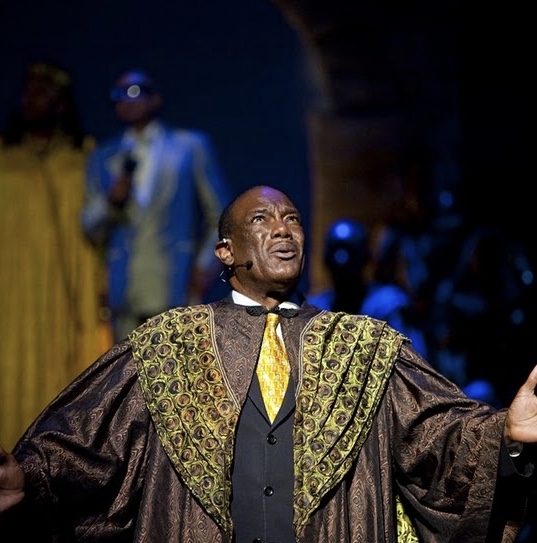 The Public Theater and Onassis Foundation USA present
Lee Breuer & Bob Telson's
THE GOSPEL AT COLONUS
Book, Original Lyrics and Direction by
Lee Breuer
Original Music, Adapted Lyrics and Music Direction by
Bob Telson
Produced by
Sharon Levy/Dovetail Productions, Inc
Associate Producer
Mabou Mines
Co-Directed by
Dodd Loomis
Performances
September 4, 2018 – September 9, 2018
Free tickets will be accessible via the line in Central Park, TodayTix lottery, borough distribution, and Public Theater lobby lottery. 
The Delacorte Theater
81 Central Park West, New York, NY 10023
1 of 3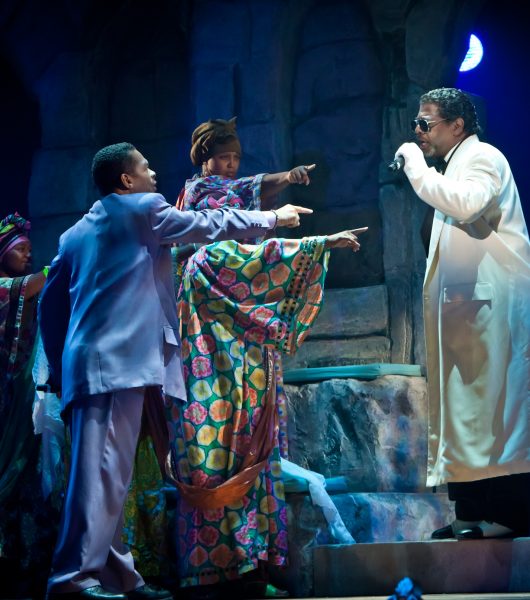 2 of 3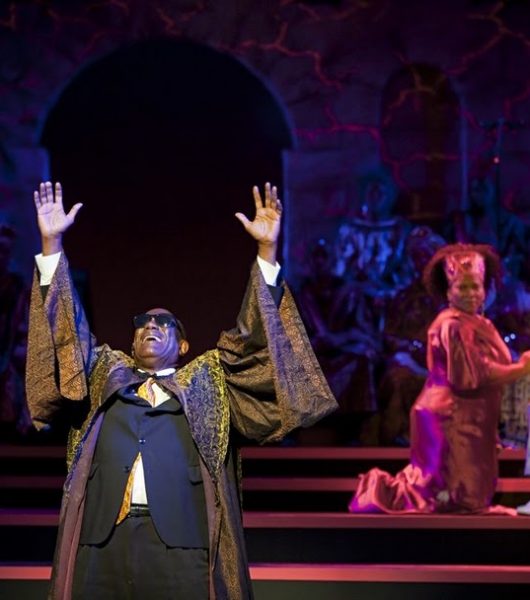 3 of 3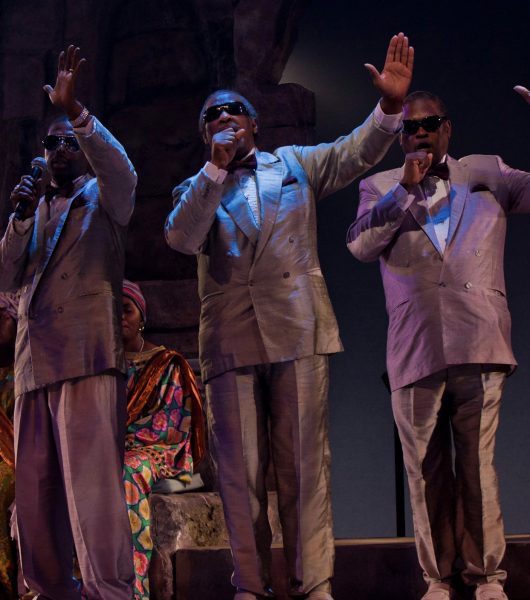 The Gospel at Colonus is based on an adaptation of Sophocles' Oedipus at Colonus in the version by Robert Fitzgerald and incorporating passages from both Sophocles' Oedipus Rex and Antigone in the versions by Dudley Fitts and Robert Fitzgerald, which are published as The Oedipus Cycle of Sophocles, a Harvest/HBJ Book, Harcourt Brace Jovanovich, Inc. The text of The Gospel at Colonus is available through Theater Communications Group, NYC.
The Gospel at Colonus is made possible by the JKW Foundation, the Howard Gilman Foundation and the American Express Foundation.
Cast
The Messenger: Rev. Dr. Earl F. Miller
Oedipus: The Blind Boys of Alabama, featuring Jimmy Carter
Choragos: The Legendary Soul Stirrers: Willie Rogers, Ben Odom, Gene Stewart
Theseus: Wren T Brown
Antigone: Greta Oglesby
Ismene: Shari Addison
Choir Director: J.D. Steele
Soloists: Tina Fabrique, Jeff Young
Balladeer: Sam Butler, Jr.
Creon: Jay Caldwell
Polyneices: Kevin Davis
Choir Soloist: Carolyn Johnson-White
The Acolyte: Josie Johnson
Chorus: Keepers of the Flame Choir, Jeffrey S. Bolding, Founder/Director
Musicians
Organ: Butch Heyward
Piano: Bob Telson
Guitar: Sam Butler, Jr.
Bass: Ben Odom
Drums: Leroy Clouden
Production
Set: Alison Yerxa
Sound: Ron Lorman
Lighting/Master Electrician: Jason Boyd
Costumes: Jesse Harris
based on original designs by Ghretta Hynd
Production Manager: Eamonn Farrell
Sound Engineer: Merri Melde
Production Stage Manager: Babette Roberts
Assistant Stage Manager: Nicole Press
Company Manager: Jessica Weinstein
Photo credit: Kfir Bolotin
Development History
Development of The Gospel at Colonus produced by Liza Lorwin (for Re. Cher.Chez Studio) 1980-1983; premiere,1983, produced by the Brooklyn Academy of Music Next Wave Festival (Harvey Lichtenstein, executive producer; Joseph V. Melillo, producer), in association with Walker Art Center, Nigel Redden, Director of Performing Arts) and Liza Lorwin. Produced on Broadway in 1988 by Dodger Productions, Liza Lorwin, Louis Busch Hager, Playhouse Square Center, and Fifth Avenue Productions; executive producers Michael David, Edward Strong, and Sherman Warner.
Press
"The Gospel at Colonus" — The New Yorker, August 2018
"'The Gospel at Colonus' to Be Performed at the Delacorte Theater in September" — Nonesuch, August 2018
"Public Theater Will Revive The Gospel at Colonus in Central Park" — Playbill, August 2018
"Public Theater Is to Stage 'The Gospel at Colonus' in September" — The New York Times, July 2018
"The Public Theater and Onassis Foundation Present 'Gospel at Colonus'" — The National Herald, July 2018