The Vicksburg Project – Preview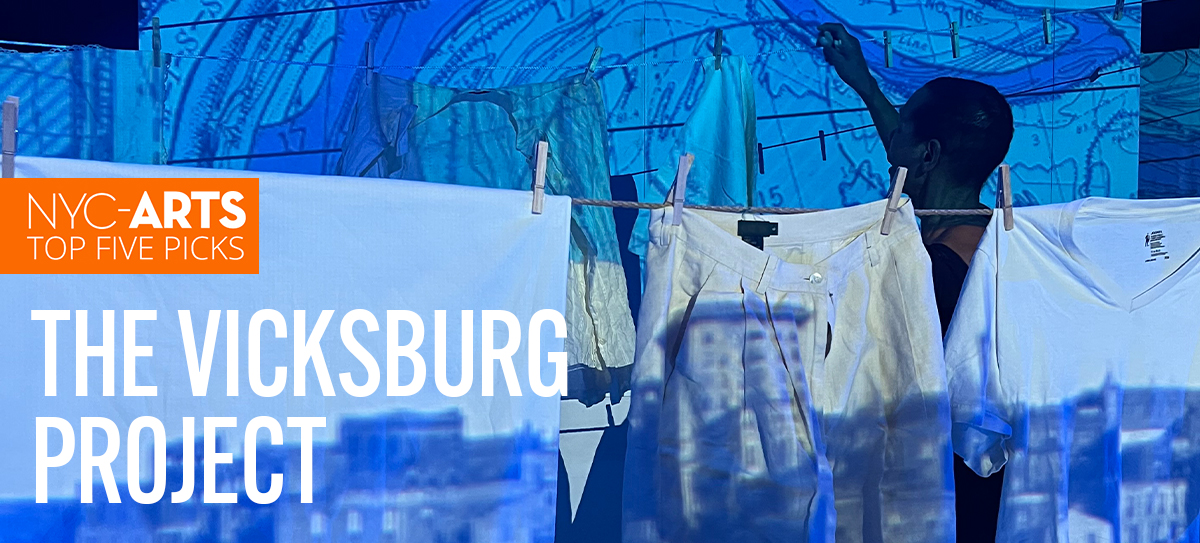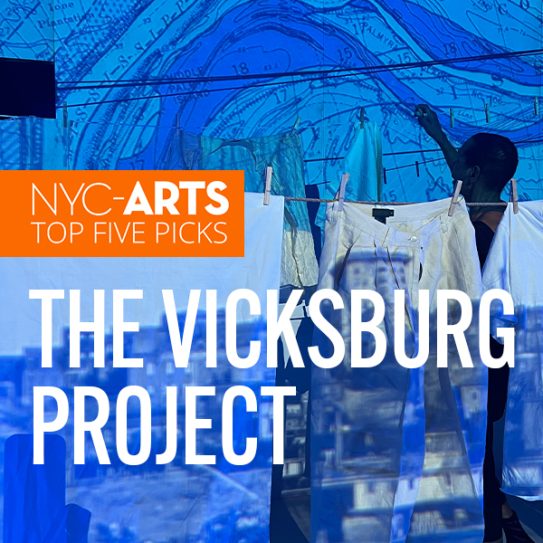 Mabou Mines and piece by piece productions present
THE VICKSBURG PROJECT
conceived by
Eve Beglarian
created in collaboration with
Karen Kandel
Mallory Catlett
Preview Performances
May 11- 29, 2022
Tickets just $25 (Regular) or $20 (Student/Senior)
At Mabou Mines
150 First Avenue, New York, NY 10009
Performance runs 90 minutes, no intermission.
PLEASE NOTE: Mabou Mines requires masks and proof of a complete COVID-19 vaccination AND proof of a booster dose (for those eligible under CDC guidelines) to enter the building and attend performances. 
The Vicksburg Project traces the experiences of women and gender-expansive people in Vicksburg, Mississippi, a small city pivotal to the painful history of our country. 
How can we speak honestly about what happened in this place that haunts us still? Can we create a sanctuary where grieving together is possible, or where healing becomes imaginable? 
Originally imagined by composer and long time Mabou Mines collaborator Eve Beglarian as a song cycle, the project grew beyond the confines of that form when writer/performer Karen Kandel and director Mallory Catlett joined the collaboration.
Through deeply researched and resurrected stories, as well as material based on the creators' own experiences as women — black and white, straight and gay, the descendants of enslavers and the enslaved – The Vicksburg Project acknowledges the humanity in every person's story. 
1 of 9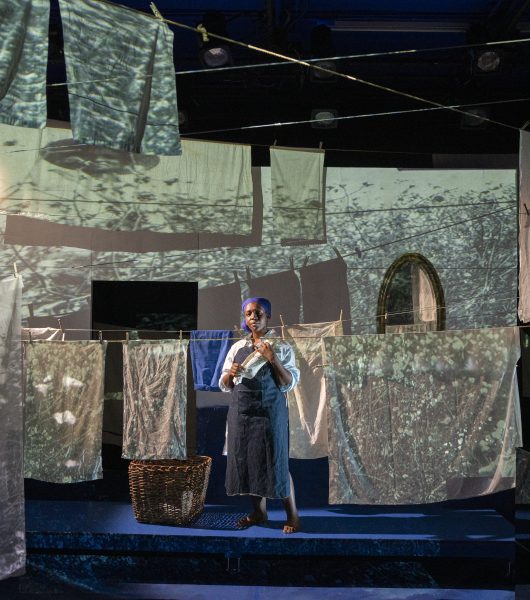 2 of 9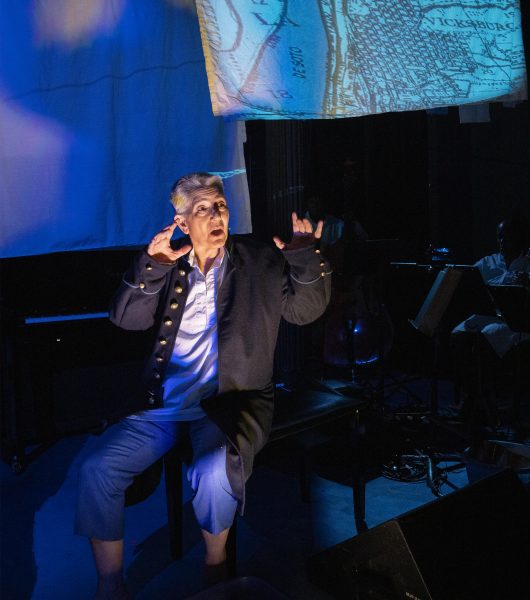 3 of 9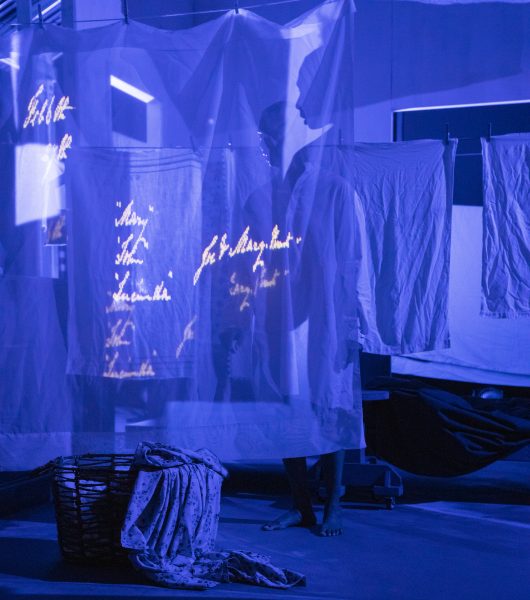 4 of 9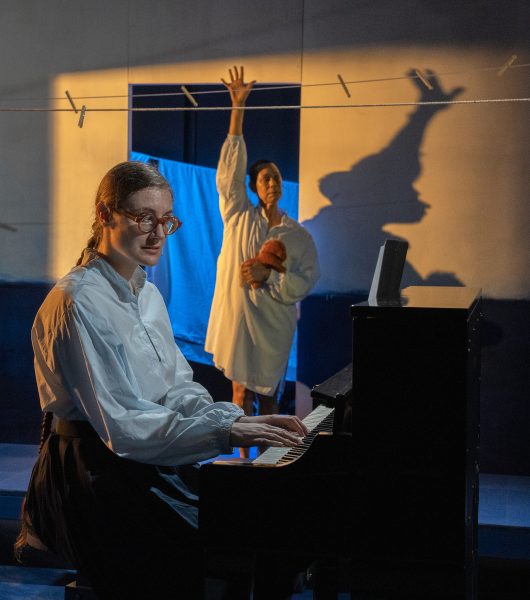 5 of 9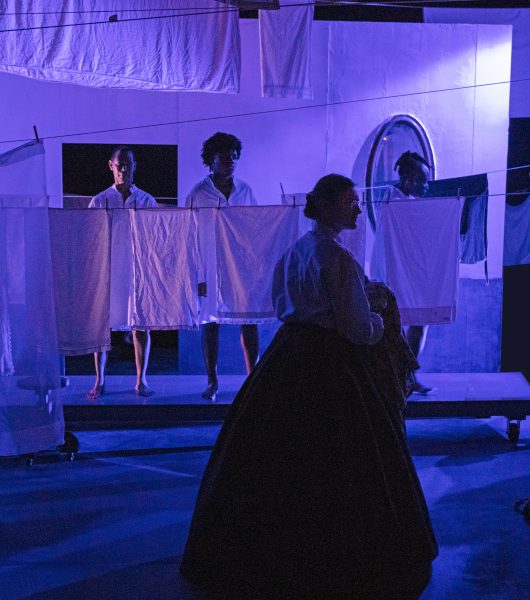 6 of 9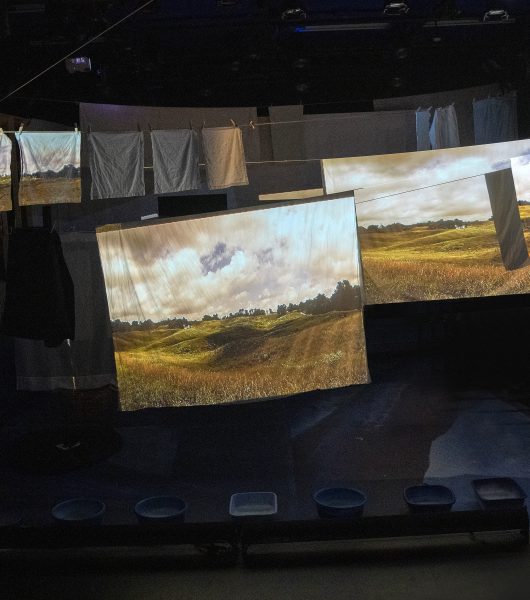 7 of 9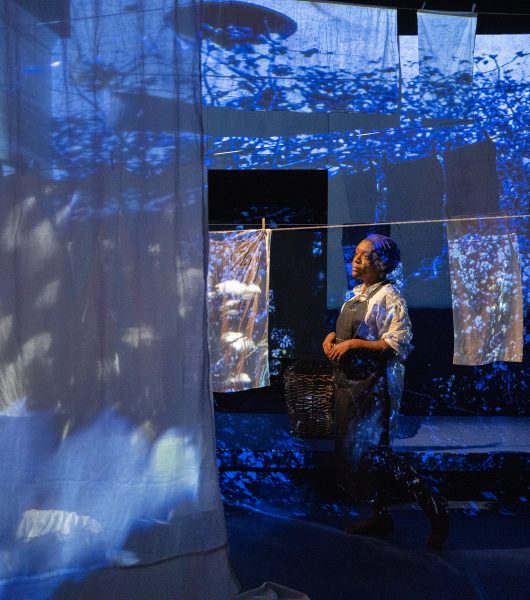 8 of 9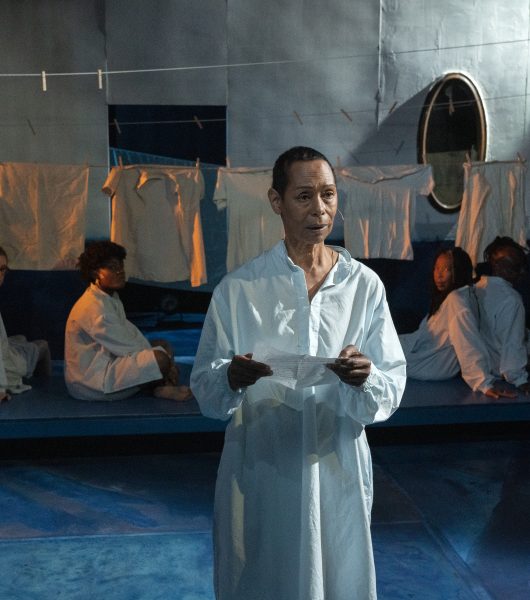 9 of 9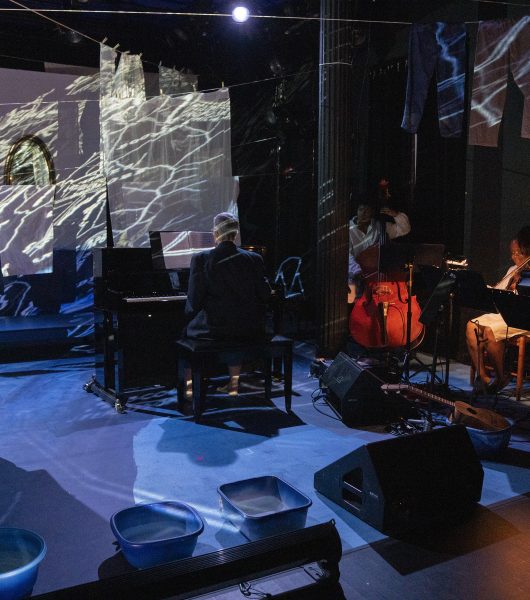 The Vicksburg Project is supported, in part, by public funds from the National Endowment for the Arts, The New York State Council on the Arts, New Music USA and with support from: The Made in NY Women's Film, TV & Theatre Fund by the City of New York Mayor's Office of Media and Entertainment in association with The New York Foundation for the Arts, The Café Royal Cultural Foundation, Axe-Houghton Foundation, and the JKW Foundation.

COLLABORATORS
Eve Beglarian – Composer/Writer/Performer
Karen Kandel – Writer/Performer
Mallory Catlett – Director
Megan Schubert – Performer
Kasper – Performer
Gwen Laster – Violin
Melanie Dyer – Viola
Christina Morris – Bass
Kate McGee – Lighting Design
Peiyi Wong – Set Design
Dianne Smith – Costume Design
Louis Brown – Associate Costume Design
Wyatt Moniz – Video Design
Michael Hernandez – Sound Design
Francisco J. Rivera Rodriguez – Assistant Director
Carl Hancock Rux – Creative Advisor

Production History
Church of the Holy Trinity, Vicksburg MS – December 11, 2019
St. Alban's Episcopal Church, Bovina, MS – December 13, 2019