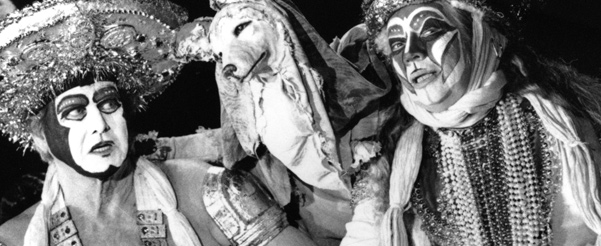 THE DEADLINE TO APPLY FOR THE 2016-2017 "YEAR B" RESIDENT ARTIST PROGRAM IS OCTOBER 7, 2016. Applications open on September 12, 2016.
Mabou Mines 2016-17 Resident Artist Program
OPEN TO RESIDENTS OF
NYC & MINNESOTA
2016-17 APPLICATION INSTRUCTIONS BY INVITE ONLY TO FORMER "YEAR A" RESIDENT ARTISTS.
Recent Mabou Mines/ Suite Artists are invited to submit an application for the 2016-17 "Year B" cycle of the Mabou Mines/Suite Resident Artist program. This cycle of the Residency is conferred upon former Resident Artists for projects that would benefit from further development and may be closer to final realization.
Mabou Mines does not discriminate based on appearance, race, age, sexual orientation, gender, national origin, physical handicap, marital status, union affiliation, or because of religious or political beliefs.