CARA LUCIA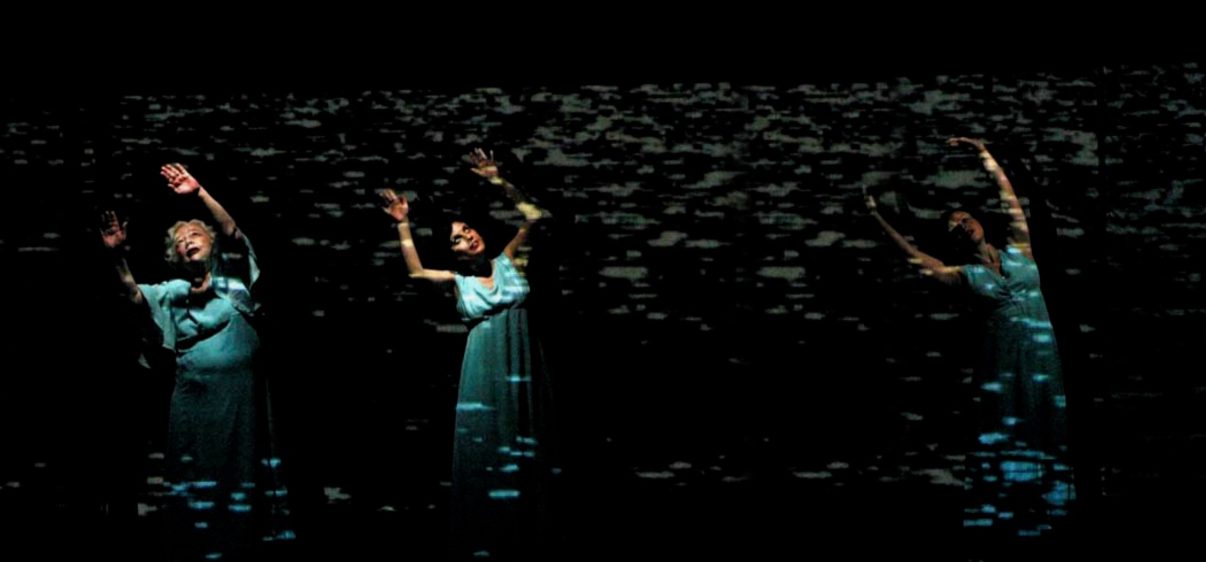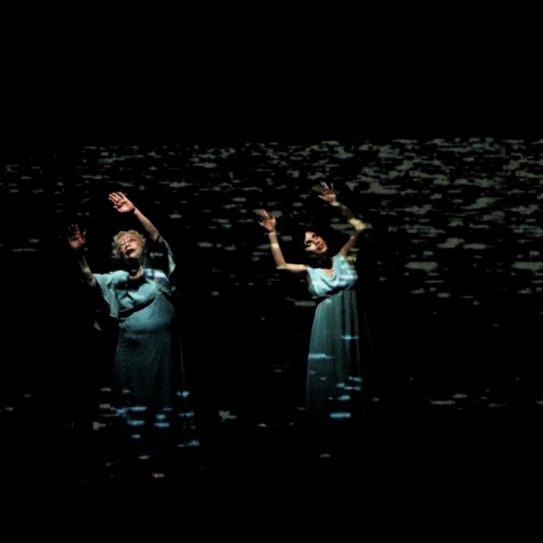 HERE Arts Center Presents
Mabou Mines
Cara Lucia
Written and Directed by
Sharon Fogarty
PREMIERE
HERE Arts Center, NYC
April, 2003
As a young woman in Paris during the 1920's Lucia Joyce danced, painted illuminated letters for her father's books, and fell in love with Samuel Beckett and Alexander Calder. By 1932, however, Lucia's behavior had become strange and erratic. She eventually found herself in a mental hospital where she would live for the next forty-seven years. James Joyce suffered great and prolonged anxiety over his daughter and tried every possible means to find a cure for her before his death. He believed she was the natural inheritor of his genius. Those who knew him well have said that the great tragedy of James Joyce's later life was the mental illness of his beloved daughter Lucia.
As a theatrical ode, Cara Lucia navigates Lucia's final journey through her imagined afterlife facing her tumultuous past and her legacy as a literary reflection in her father's final work "Finnegans Wake."
Cara Lucia has since developed into Lucia's Chapters of Coming Forth by Day.
1 of 3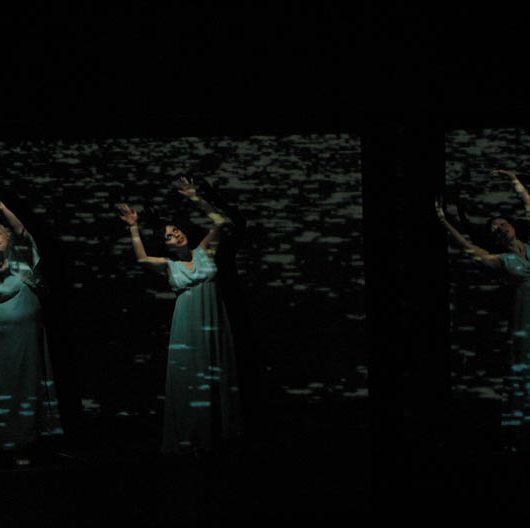 2 of 3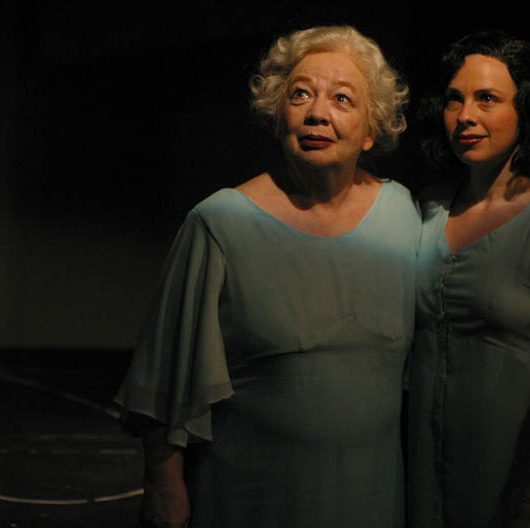 3 of 3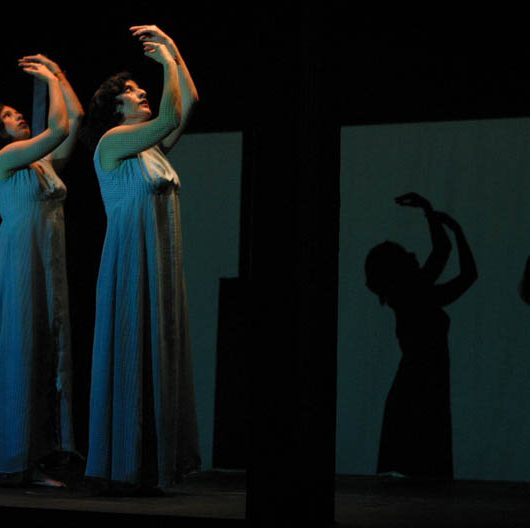 Cast
Ruth Maleczech – Lucia 1976
Clove Galilee – Lucia 1936
Rosemary Fine – Fictional Lucia
Rick Negron – O'Siris
Production Team
Additional Writing: Lee Breuer
Set and Lighting: Jim Clayburgh
Music: Carter Burwell
Projection Design: Julie Archer
Choreography: J'aime Morrison
Sound Design: Dean Parker
Costumes: Meganne George
Videographer: Nicolas Stark
Wigs: Anne Chambless
Dramaturg: Jocelyn Clarke
Press
THEATER REVIEW; James Joyce's Daughter, Scars and All – The New York Times
The Dream Factories – The Village Voice
Development History
Audrey Skirball Kennis Festival-Los Angeles, CA 2000
Tyrone Guthrie Center- Annamakerrig, Ireland 2002