MUD/DROWNING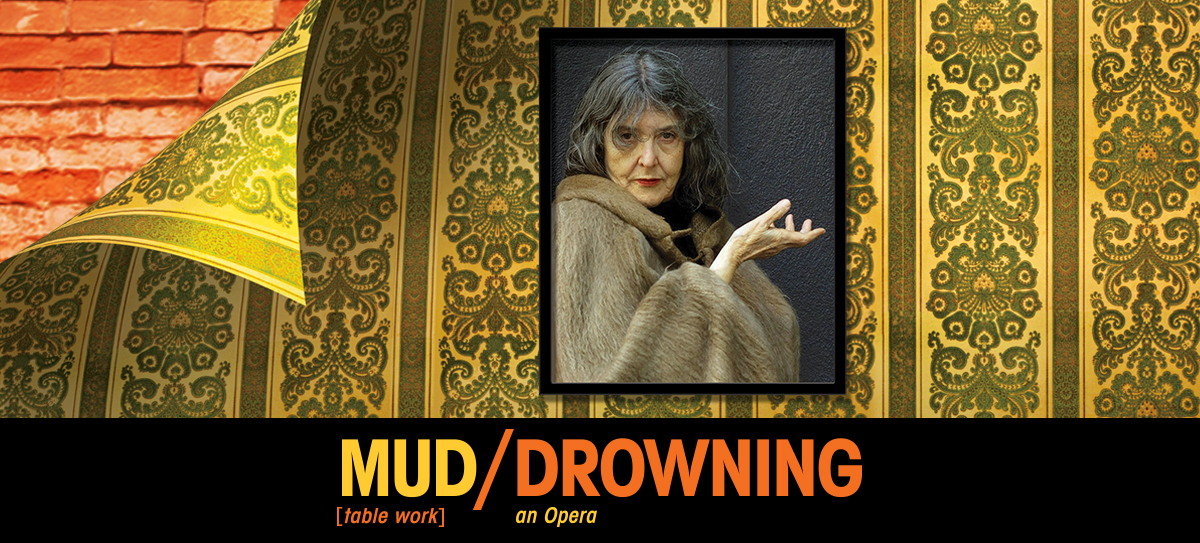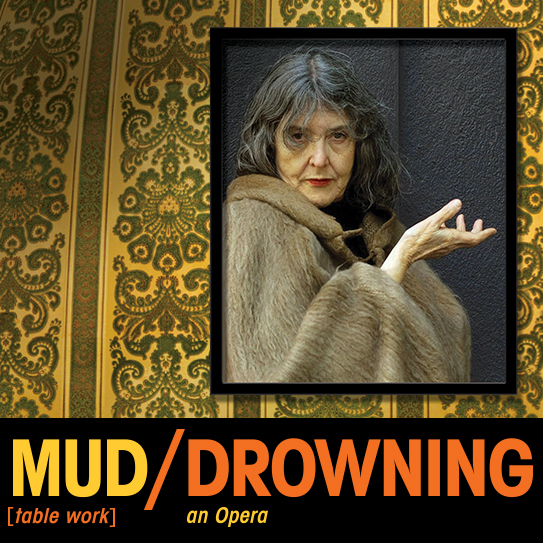 MABOU MINES AND WEATHERVANE PRODUCTIONS, IN ASSOCIATION WITH
THE DAYS AND NIGHTS FESTIVAL, PRESENT
MUD/DROWNING
Written BY
MARÍA IRENE FORNÉS
DIRECTED BY
JOANNE AKALAITIS
with new music composed by
PHILIP GLASS
SHOWTIMES
February 21, – March 7, 2020
Runtime for MUD/Drowning is 90 minutes. There is no intermission.
______________________________
"Review: 'Drowning' Is a Philip Glass Opera for Just 99 Seats
This adaptation of a play by María Irene Fornés, directed by JoAnne Akalaitis, is a compact but notable new work."
Credit …

Julieta Cervantes
___________________________________________
Mabou Mines and Weathervane Productions, in association with Philip Glass' The Days and Nights Festival, present a unique celebration of legendary playwright and director María Irene Fornés, featuring the New York premiere of Philip Glass' transformation of her five-page play Drowning into an opera and a version of Fornés' acclaimed Mud.
 JoAnne Akalaitis directs these two intimate productions (both with new music composed by Glass). They build upon a recent outpouring of recognition of Fornés' work that began with an Akalaitis-produced marathon of her plays at the Public Theater in August 2018 and continued with the acclaimed Theatre for a New Audience production of Fornés' landmark Fefu and Her Friends, directed by Lileana Blain-Cruz, in the fall of 2019. Earlier versions of the new Drowning opera and Mud were first performed in 2019 at the Circle Theatre in Carmel, CA, as part of the Days and Nights Festival. 
Mud/Drowning offers New York audiences an opportunity to experience the work of a singular writer at close range. Akalaitis explains, "The program is intended to express that world of Irene's, which is about the terribly poignant and unfulfilled longing for some kind of emotional accomplishment in life that often gets dashed—that's what both of these pieces are about. We hope this evening offers a glimpse into the range of Irene's rich theatrical landscape and the heart of an artist who never soothes and continues to astonish."

Mud CAST
Giselle LeBleu Gant – Narrator
Wendy vanden Heuvel – Mae*
Paul Lazar – Lloyd*
Bruce MacVittie – Henry*
Drowning CAST
Brandon Hynum – Stephen*
Gregory Purnhagen – Pea*
Peter Stewart – Roe
Michael A. Ferrara – Music Director and Keyboard
Lavinia Meijer and Victoria Drake – Harp
PRODUCTION
Director – JoAnne Akalaitis
Composer – Philip Glass
Scenic and Costume Design – Kaye Voyce
Lighting Design  – Thomas Dunn
Makeup Design – Gabrielle Vincent
Production Stage Manager – Lisa Iacucci*
Production Assistant – Cat Hickerson
Production Manager  – Jørgen Skjærvold
Assistant Director – Britt Berke
Assistant Scenic & Costume Designer – Sage Reed
Assistant Lighting Designer  – Taylor Jensen
Makeup Supervisor – Ali Pohanka
Graphic Design – Paul Gaschler / 11thourDesign
Executive Producers – Tom Casserly & Kendra Bator
Publicity – BLAKE ZIDELL & ASSOCIATES, Adriana Leshko
*  Actor appears through the courtesy of Actors' Equity Association, the Union of Professional Actors and Stage Managers in the United States.