MUD/DROWNING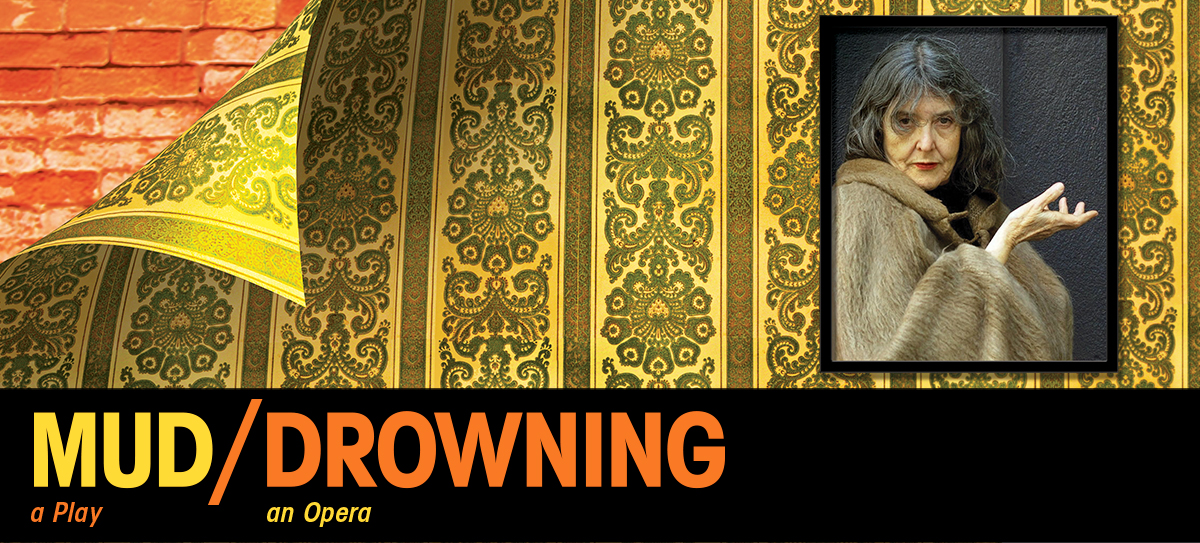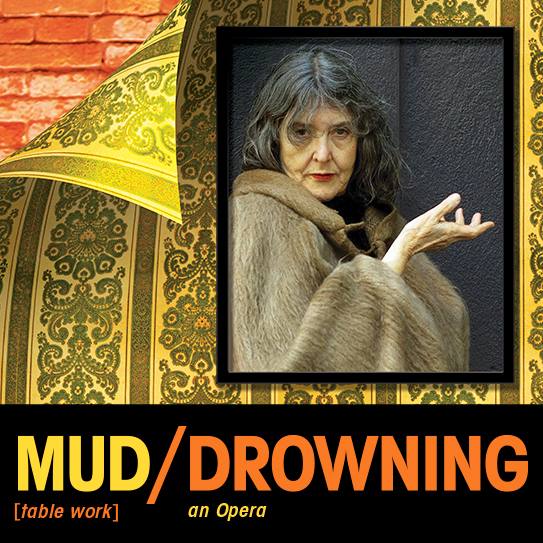 MABOU MINES and WEATHERVANE PRODUCTIONS, in association with THE DAYS AND NIGHTS FESTIVAL
 

PRESENT
MUD/DROWNING
WRITTEN BY
MARÍA IRENE FORNÉS
DIRECTED BY
JOANNE AKALAITIS
with new music composed by
PHILIP GLASS
WEDNESDAY, SEPTEMBER 21 – SUNDAY, OCTOBER 9
PREVIEW PERFORMANCES: Wed, Sep 21 | Thu, Sep 22 | Fri, Sep 23 | All at 7:30 PM
OPENING: Sat, Sep 24 at 7:30 PM
RUN: Sun, Sep 25 through Sun, Oct 9 | Wed – Sat at 7:30 PM, Sun at 2:00 PM | Additional show on Tue, Sep 27 at 7:30 PM
***NO SHOW ON WEDNESDAY, OCTOBER 5***
Credit …

Julieta Cervantes
___________________________________________
Mabou Mines and Weathervane Productions, in association with Philip Glass' The Days and Nights Festival, present a celebration of legendary playwright and director María Irene Fornés, featuring Philip Glass' transformation of her five-page play DROWNING into an opera and Fornés' acclaimed play, MUD. This exciting double-bill marks the show's triumphant return after a sold-out run at Mabou Mines in 2020, where its New York premiere was called "a notable new work" and designated a Critic's Pick by the New York Times. 
JoAnne Akalaitis directs these two intimate productions (both with new music composed by Glass), which offer New York audiences an opportunity to experience the work of a singular writer at close range. Akalaitis explains, "The program is intended to express that world of Irene's, which is about the terribly poignant and unfulfilled longing for some kind of emotional accomplishment in life that often gets dashed—that's what both of these pieces are about. We hope this evening offers a glimpse into the range of Irene's rich theatrical landscape and the heart of an artist who never soothes and continues to astonish."
Mud/Drowning builds upon a recent outpouring of recognition of Fornés' work that began with an Akalaitis-produced marathon of her plays at the Public Theater in August 2018 and continued with the acclaimed Theatre for a New Audience production of Fornés' landmark Fefu and Her Friends, directed by Lileana Blain-Cruz, in the fall of 2019. Earlier versions of the new Drowning opera and Mud were first performed in 2019 at the Circle Theatre in Carmel, CA, as part of the Days and Nights Festival.

Plus: Join Us for a Screening of the Documentary The Rest I Make Up
Monday, October 3 at 7:30 PM | Mabou Mines Theater
Learn more about the life and work of María Irene Fornés at our companion event, a free screening of The Rest I Make Up, the 2018 documentary about Fornés and her unexpected friendship with filmmaker Michelle Memran. The screening will be followed by a talkback with Memran. RSVP HERE.
ABOUT THE ARTISTS
JoAnne Akalaitis is a theatre director, writer and founding member of Mabou Mines. She has received six OBIE Awards for direction (and Sustained Achievement), and a Drama Desk Award. JoAnne is the former Artistic Director of The Public Theater and has staged works by María Irene Fornés, Euripides, Shakespeare, Strindberg, Janacek, Philip Glass, Beckett, Jean Genet, Tennesse Williams, Harold Pinter in addition to her own work. Akalaitis was the Andrew Mellon Co-Chair of the first directing program at The Juilliard School, chair of the Theater program at Bard College, and the Denzel Washington Endowed Chair of the Theater at Fordham University. She conceived and co-produced the María Irene Fornés Marathon at the Public Theater in 2019.
Born in Baltimore, Maryland, Philip Glass is a graduate of the University of Chicago and the Juilliard School. By 1974, Glass had created a large collection of music for The Philip Glass Ensemble. The period culminated in the landmark opera, Einstein on the Beach. Since Einstein, Glass's repertoire has grown to include music for opera, dance, theater, orchestra, and film. His scores have received Academy Award nominations (Kundun, The Hours, Notes on a Scandal) and a Golden Globe (The Truman Show). Recent works include Glass's memoir, 'Words Without Music', by Liveright Books, Glass's first Piano Sonata, opera Circus Days and Nights and Symphony No. 14. Glass received the Praemium Imperiale in 2012, the U.S. National Medal of the Arts from President Barack Obama in 2016, and 41st Kennedy Center Honors in 2018. Glass celebrated his 85th birthday on January 31, 2022.
"Review: 'Drowning' Is a Philip Glass Opera for Just 99 Seats
This adaptation of a play by María Irene Fornés, directed by JoAnne Akalaitis, is a compact but notable new work."
–  Seth Colter Walls
Mud CAST
Sifiso Mabena – Narrator
Wendy vanden Heuvel – Mae*
Paul Lazar – Lloyd*
Tony Torn* – Henry
Autumn Angelettie – Understudy for Narrator
Drowning CAST
Tomas Cruz – Stephen
Gregory Purnhagen – Pea*
Peter Stewart – Roe
Michael A. Ferrara – Music Director and Keyboard
Anna Bikales – Harp
PRODUCTION
Director – JoAnne Akalaitis
Assistant Director – Britt Berke
Composer – Philip Glass
Production Stage Manager – Kate Croasdale*
Assistant Stage Manager – Genevieve Juras
Scenic and Costume Design – Kaye Voyce
Associate Scenic and Costume – Sage Reed
Costume Assistant – Annie Hoeg
Lighting Design  – Thomas Dunn
Assistant Lighting Designer  – Taylor Jensen
Makeup Design – Gabrielle Vincent and Anne Ford Coates
Makeup Supervisor – Phoebe Bock
Executive Producers – Tom Casserly & Kendra Bator
Production Management  – Bill Kennedy and Carl Whipple
Production Management Consultant – Jørgen Skjærvold
Production Supervisor – Lisa Iacucci
Production Assistant – TBD
Graphic Design – Paul Gaschler / 11thourDesign
Publicity – Matt Ross Public Relations: Matt Ross and Nicole Capatasto
*Actor appears through the courtesy of Actors' Equity Association, the Union of Professional Actors and Stage Managers in the United States.