RAP 2023 | RESIDENT ARTIST SHOWINGS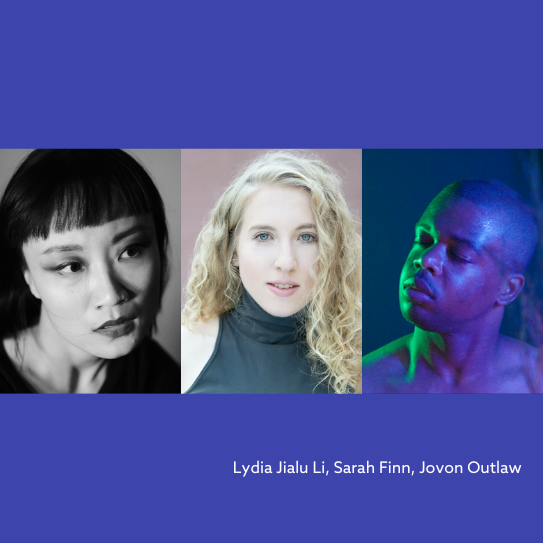 LYDIA JIALU LI
EYE EYE EYE 少女之眼 (WORKING TITLE)
Performances June 8 & June 10, 2023
Created and Performed by Lydia Jialu Li
Did you hear about the death of the girl?
A kaleidoscopic chronicle of a girl's metamorphosis from 1993 to today (39°54′15″N, 116°24′27″E; 120.228.149.221).
JOVON OUTLAW
HUMAN|HUMANE
Performances June 9 & June 10, 2023
Created, Performed and Produced by Jovon Outlaw
Human|Humane is an immersive performance art piece and an experimental documentary, where the audience members are guided to examine the idea of individuality, and emotion in the body. Behind a two-way mirror, how long can we hide from our truest selves? Using the tools of live cinematic/performance technology and a trusting room to build art by having the audience become that performance's art. "Are we willing to look honestly inside of ourselves?" Re-examining the theory of The Mirror Stage by Jacques Lacan, the theory states there is a moment when an infant identifies their own image in a mirror. "This is who I am and I am me."
SARAH FINN
OUR BODIES LIKE DAMS
Performances June 8 & June 9, 2023
Written and Directed by Sarah Finn
Our bodies like dams is a live multimedia performance set in a handmade, flooding city. This part love-story, part eco-fantasy, imagines a woman's unexpected metamorphosis in the face of romantic and coastal decay, as her and her partner's apartment floods entirely.
Adapted from their short film of the same name, Sarah and their collaborators now realize it as a live performance with puppetry, miniature sets, wearable sculpture, live-feed cameras, dance and immersive sound.