SUITE/Space 2018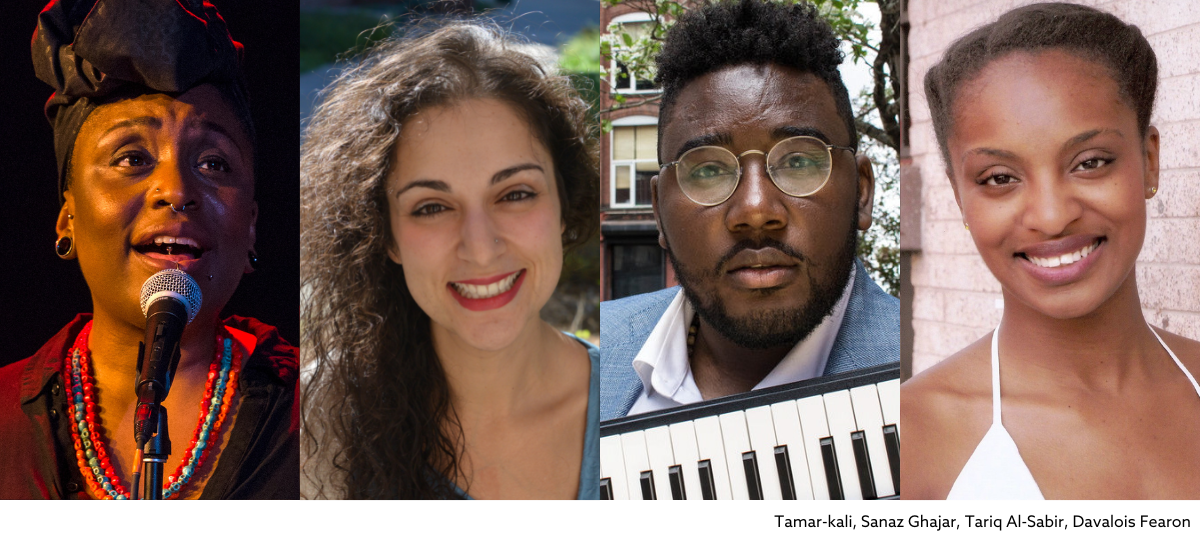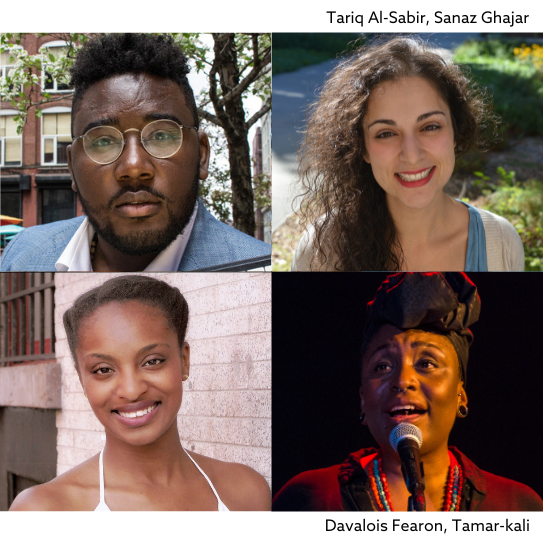 TARIQ AL-SABIR
#UNWANTED
Performances March 27, 28 & 31, 2018
Composed and Created by Tariq Al-Sabir
A multimedia song cycle written for a unique ensemble (including voice, actor, woodwinds, brass, percussion, synthesizer and electronics) that communicates real-time with film, focusing on the present trauma and cynical frustrations that plague social media oriented Black Millennials.
TAMAR-KALI
DEMON FRUIT BLUES
Performances March 29 & 30, April 1, 2018
Composed, Created, Lead Vocals, and Acoustic Guitar by Tamar-kali
Demon Fruit Blues is an immersive music-based experience that explores the origin of misogyny and 'curse of womanhood' as outlined in Genesis 3:16, inspired by the majesty of female African deities, 'goddess' themed art and feminist theory. This collection of work speaks to how the perception of the female body in this context has reverberated throughout Western history and left an indelible sociopolitical mark on those who identify as women.
SANAZ GHAJAR & BUILT FOR COLLAPSE
RED WEDNESDAY
Performances March 30 & 31, April 1, 2018
Directed and Created by Sanaz Ghajar
A multimedia production written and directed by Sanaz Ghajar about a family brought together and torn apart by revolution. Inspired by the controversial story of Sadegh Ghotbzadeh, Iran's Foreign Minister during the 1979 hostage crisis and Ghajar's great uncle, the play investigates Iran and America's relationship through the lens of a growing young woman. An historical allegory that pays special attention to those left to clean up the mess when we blow each other up.
DAVALOIS FEARON
TIME TO TALK
Performances March 27, 28, & 29, 2018
Created and Performed by Davalois Fearon
Time to Talk is a multimedia dance-theater piece rooted in research on American history, dance history, racial identity formation and systemic racism. It is inspired by Davalois' own experience of oppression and racial bias within academia that she encountered in 2015. Dynamic fluid dance, live music, spoken word, projection art, and dialogue are used to call attention to racial inequalities within American concert dance and society at large, and aims to encourage audience members to question how they may knowingly or un-knowingly contribute to maintaining social norms that support a status quo of inequity.
Read about SUITE/Space.