SUITE/Space 2019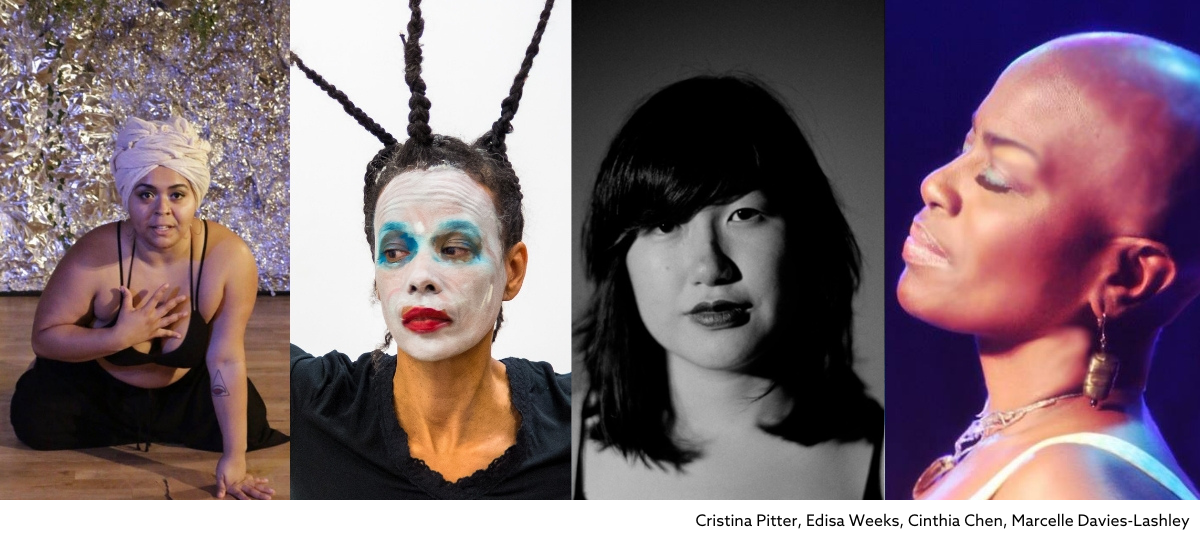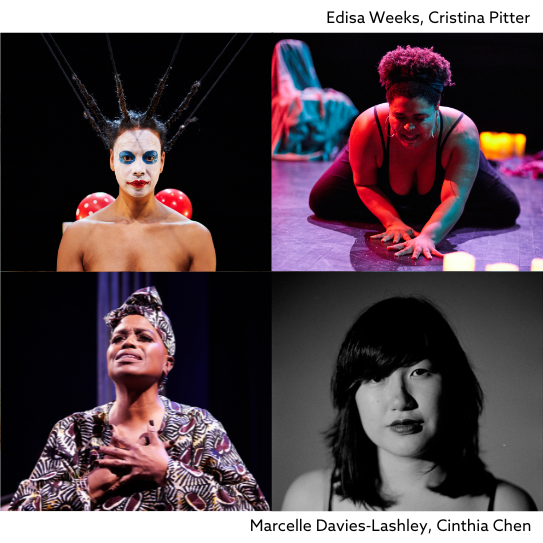 CINTHIA CHEN
ANNA MAY WONG, THE ACTRESS WHO DIED A THOUSAND DEATHS
Performances January 31, February 1 & 2, 2019
Created by Cinthia Chen
It is 1938. Hollywood star Anna May Wong has just returned to the US after a discouraging tour in China. Drinking herself into a stupor, Wong's dreams transport her back to her time on the film set of "Daughter of the Dragon", grappling with the constrictions placed upon her because of her race and sex. There, memories entwine with imagination, as she relives moments with key figures in her life. This dreamscape is an exploration of the tensions and unease of making it big as a Chinatown girl amidst a world not made to accommodate her.
The Actress Who Died a Thousand Deaths utilizes 'live cinema theater' to both recreate and reimagine moments from Wong's films and life; to subvert type-casted and Orientalist tropes of the original and offer a 're-framing' on stage.
CRISTINA PITTER
DECOLONIZING MY VAGINA
Performances February 4, 5, & 6, 2019
Created and Performed by Cristina Pitter
decolonizing my vagina  is a ritual performance piece that explores the relationship to self love and self worth as seen through the experiences of a queer fat woman of color who has dated primarily white men. Weaving together music, poetry, and storytelling, these complex intersections of intimacies are brought to life.
MARCELLE DAVIES-LASHLEY
LIBERIAN GIRL IN BROOKLYN
Performances January 31, February 1 & 2, 2019
Created and Performed by Marcelle Davies-Lashley
Liberian Girl in Brooklyn is a snapshot of Marcelle's family history – using dance, music and drama.  She starts her exploration with the experiences of her grandmother – an American missionary in Liberia, West Africa. The piece continues, telling the story of Marcelle's mother who was born on the mission in Liberia. Songs and movement of American and West African influences are interwoven to shape this piece.
EDISA WEEKS/DELIRIOUS DANCES
THREE RITES: LIBERTY
Performances February 4, 5, & 6, 2019
Created and Performed by Edisa Weeks
Connected like a puppet to objects that have informed the Black experience in America, multi-media artist Edisa Weeks alternates between black face, white face, storytelling and visceral dance to dig into the foundations of Liberty in America. As our nation grapples with confederate monuments, Black Lives Matter, fake news and economic stratification; THREE RITES: Liberty humorously and poignantly insists on a reckoning with our past and present.
THREE RITES: Liberty is part of a trilogy on Life, Liberty and Happiness. THREE RITES integrates live music, dance and two visual installations to examine how life, liberty and happiness are guaranteed and pursued in America; and how these rights manifest in the body.