SUITE/Space 2020 Digital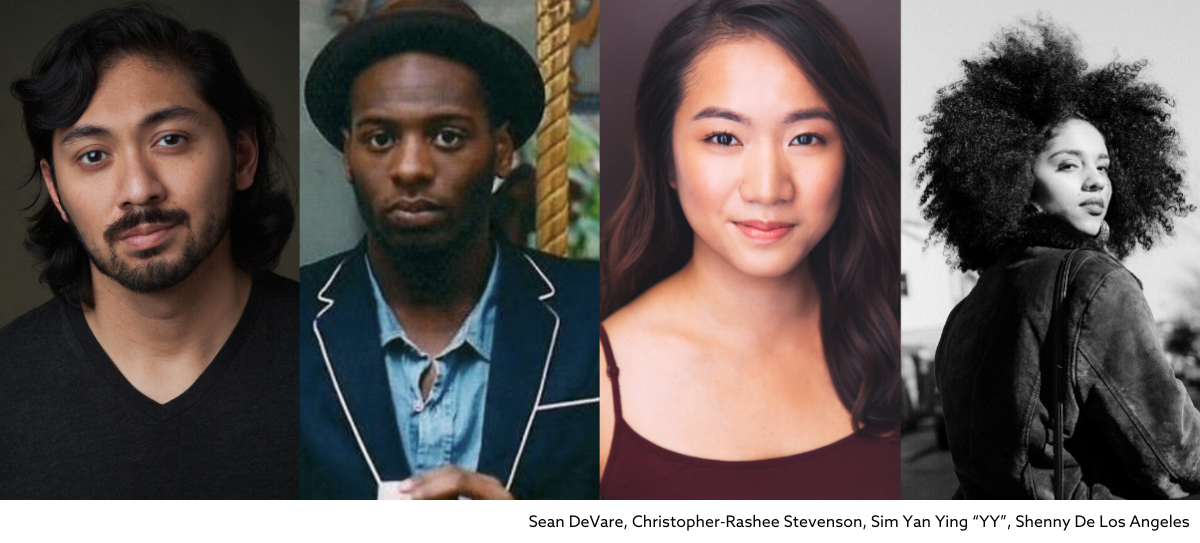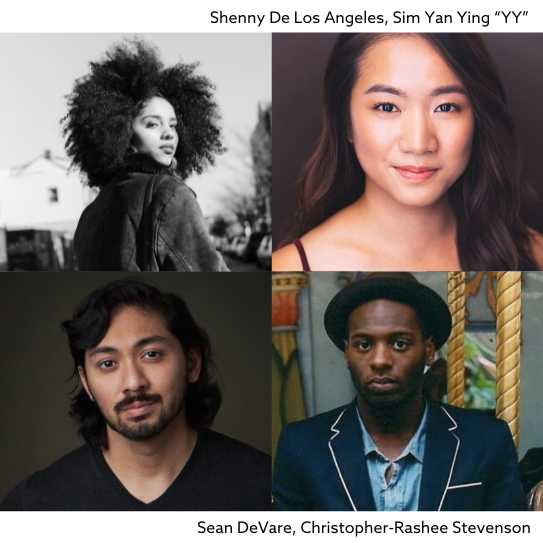 CHRISTOPHER-RASHEE STEVENSON
VICTIMS
Performances October 22 & 24, 2020
Direction and Sound Design by Christopher-Rashee Stevenson
In VICTIMS Stevenson and collaborators present an excerpted section of their revival of Ionesco's absurdist psycho-drama exploring power, class, the theater, genre, and memory. The Choubert's are an upper middle class suburban couple who spend their days philosophizing about art, cinema, and duty until an insane police detective comes on the scene flipping their world on its head sending them headlong on a batshit, existential search through such psychological heights and depths in order to find Mr. Mallot "with a 't' at the end."
SEAN DEVARE
FIRST VIOLIN: ANUGRAHA EP
Performances October 23 & 25, 2020
Created and Performed by Sean DeVare
An act of defiance leaves the half-breed demon king of Lanka trapped under a mountain for a thousand years. In his isolation, he fashions a stringed instrument that becomes the oldest ancestor of the violin and composes a song of devotion to earn the favor of the Great Destroyer in an attempt to earn his liberation.
First Violin: Anugraha EP is the first release in a series of autobiographical musical meditations by Sean Devare on the re-creation, rebirth and reclamation of the king of instruments. Additional music and sound elements by Luke Santy.
SHENNY DE LOS ANGELES
THE RITUAL TO BEAUTY
Performances October 23, 24, & 25, 2020
Created and Performed by Shenny De Los Angeles
the ritual to beauty is a mixed media piece integrating the stylization of documentary and spoken word. Inspired by Shenny's one woman show What Happens to Brown Girls Who Never Learn How to Love Themselves Brown?, this piece invites you to witness the meaning of beauty through three generations of Dominican women. The grandmother, the mother, and the daughter. In learning about the ritual to beauty that was passed down to each woman, there is a pain buried deep in the denial of their blackness. It is only through the secret voice in the water, that the daughter is able to release herself from a pain she's been holding onto since she was born. By forgiving herself and the women before her, will she finally see just how beautiful she is when she's free?
SIM YAN YING "YY"
WHERE ARE YOU? (DIGITAL)
Performances October 29-31, 2020
Devised, Directed, and Choreographed by Sim Yan Ying "YY"
Where Are You? is a series of devised physical theatre productions about how we experience grief and confront death. Drawing from perspectives across a range of ethnicities, nationalities, and religions, this intercultural project attempts to contend with the reality of death and understand the universal experience of grief through its various manifestations.