SUITE/SPACE 2021 Live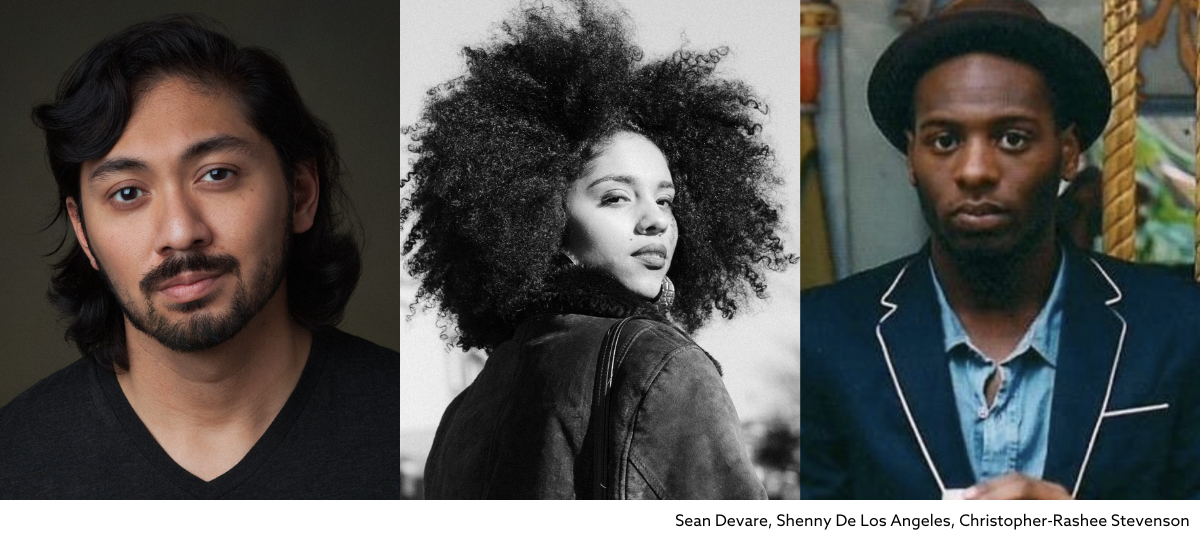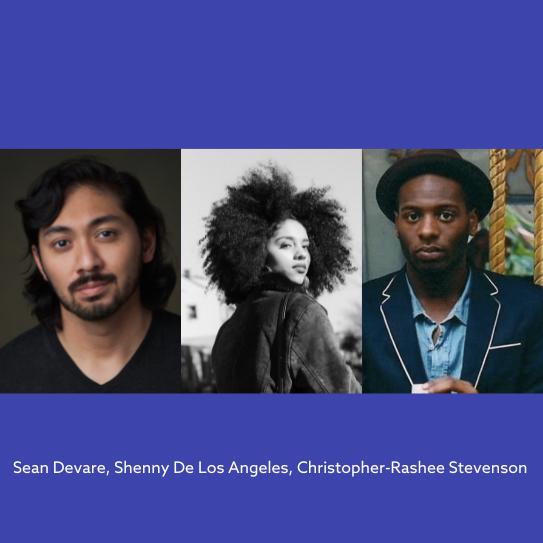 CHRISTOPHER-RASHEE STEVENSON
VICTIMS
Performances December 2, 3, and 4, 2021
Adaptation, Direction and Sound Design by Christopher-Rashee Stevenson
Stevenson and his collaborators reconstruct Ionesco's 1953 absurdist psychodrama on memory, power, and the theater as a subversive, psychedelic, home invasion horror freakout. The Choubert's are an upper middle class suburban couple, who spend their days and nights philosophizing about duty, art, and the cinema. Until an insane detective enters the scene flipping their world on its head. Sending them headlong on a batshit, existential search through such psychological heights and depths in order to find Mr. Mallot with a 't' at the end.
SEAN DEVARE
FIRST VIOLIN: DARSHAN
Performances December 9, 10, and 11, 2021
Created by Sean Devare
An act of defiance leaves the half-breed demon king of Lanka trapped under a mountain for a thousand years. In his isolation, he dismembers himself to fashion a stringed instrument that becomes the oldest ancestor of the violin, and composes a song of devotion to win the favor of the Great Destroyer and earn his liberation.
First Violin: darshan is the latest incarnation of Sean Devare's ongoing artistic explorations of the epic poem The Ramayan. The gallery after hours becomes a prison, a temple, and a concert hall in a series of autobiographical and musical meditations on the re-creation and reclamation of this king of instruments and symbol of the model minority. Additional music and sound elements by Luke Santy.
SHENNY DE LOS ANGELES
WHAT HAPPENS TO BROWN GIRLS WHO NEVER LEARN TO LOVE THEMSELVES BROWN?
Performances December 9, 10, and 11, 2021
Created, Written, and Performed by Shenny De Los Angeles
What Happens to Brown Girls Who Never Learn How to Love Themselves Brown? is a live-ritual performance that explores a Dominican-American femme's journey to self love through her relationship with her mother and their hair. By breaking the generational curse of relaxing one's hair, is it possible to forgive the women before you for what they didn't know?