SUITE/SPACE 2022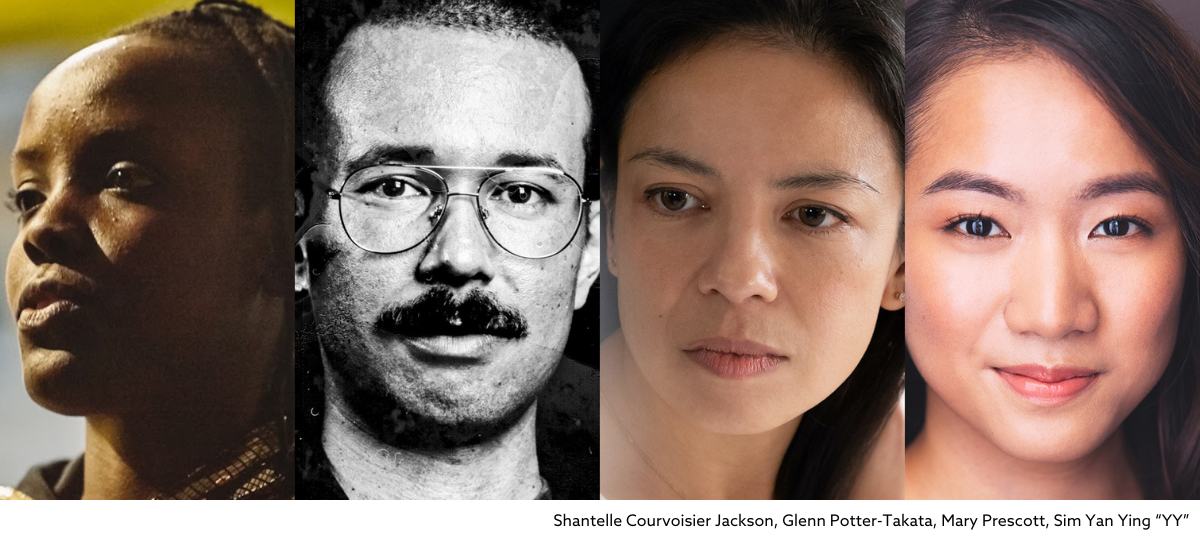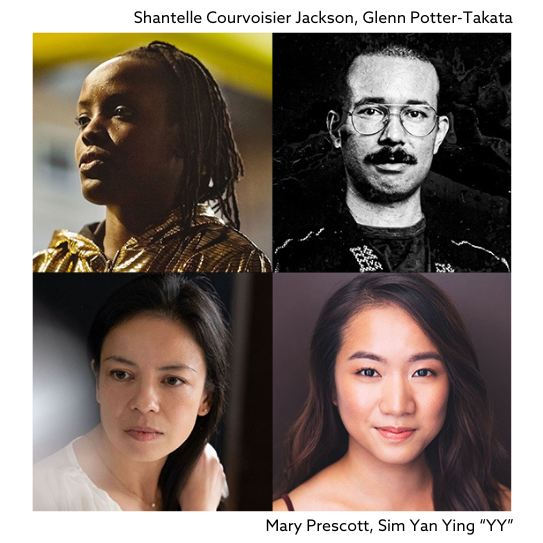 GLENN POTTER-TAKATA
YONSEI F*CK F*CK
Performances December 4, 5, & 6, 2022
Created and Choreographed by Glenn Potter-Takata
Through butoh and re-contextualized Buddhist rituals, Yonsei f*ck f*ck imagines a future where the cultural erasure stemming from Japanese internment camps has been overcorrected and distorted into a value system where anime and Japanese junk food have been assimilated into the pantheon of buddhas and bodhisattvas. This new pantheon is used as the source of objects of worship, remixing Buddhist practice and folk traditions with the consumer culture runoff from the Japanese archipelago.
MARY PRESCOTT
TIDA
Performances December 5, 6, & 7, 2022
Created and Performed by Mary Prescott
Tida is an interdisciplinary performance examining intergenerational cultural identity through the artist's maternal lineage. Integrating music, movement, word and film, Prescott investigates her mother's undocumented Thai ancestry, her experience as a Southeast Asian immigrant raising biracial children in Midwest America, and the resulting impact of these histories on three generations of women.
SHANTELLE COURVOISIER JACKSON
AMERICAN GHOUL
Performances December 8 & 10, 2022
Created by Shantelle Courvoisier Jackson
loveconductors continues their exploration and excavation of collective repression. The ghoul series creates a performance world of shared practice, individual experience, and the unexpected beauty of co-created temporary autonomous zones in an increasingly unsafe world.
SIM YAN YING "YY"
WHERE ARE YOU? (NEW YORK)
Performances December 8, 9, & 10, 2022
Created and directed by Sim Yan Ying "YY"
It's been said that grief changes us irrevocably – that the death of a loved one shakes us up in unexpected and unimaginable ways. Some of us cling to rituals and superstitions. Others replay memories. Still others laugh in the face of its absurdity.
Weaving together personal stories and cultural perspectives, Where Are You? attempts to excavate the universal experience of grief through its unique manifestations. How do we talk openly and honestly about death? How can we be fearless about grieving deeply? And how might we reckon with where we go after death? This devised physical theatre production seeks to bring some light and lightness to stories that are too often kept in the dark.