Resident Artist Program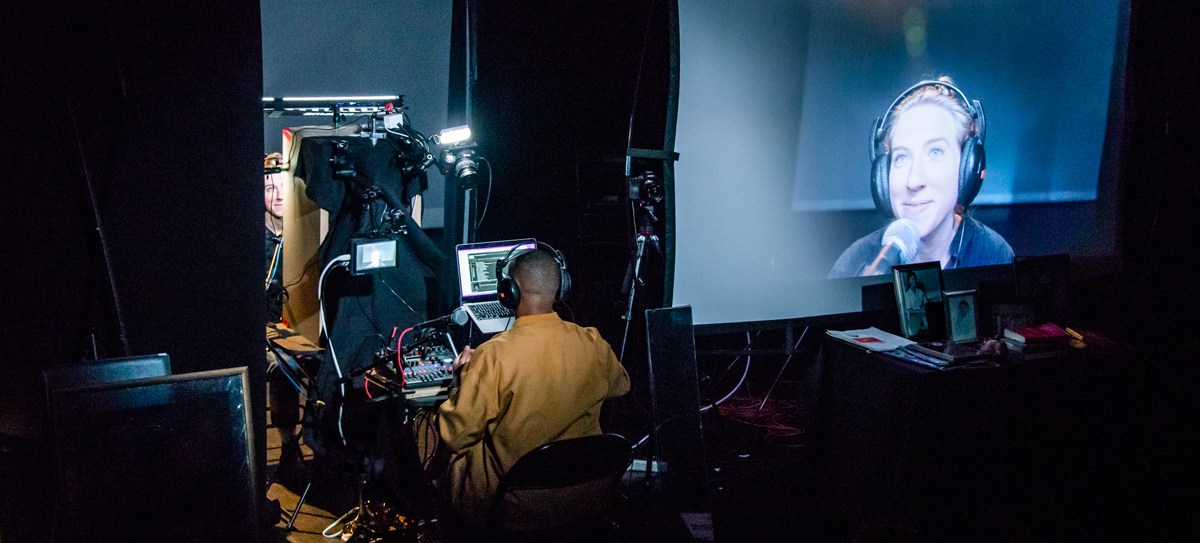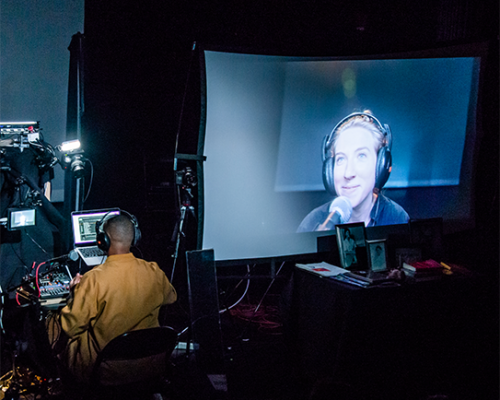 Mabou Mines Resident Artist Program (RAP) offers NYC-based, early-career artists the opportunity to work in residence at Mabou Mines over five months to strengthen their practice and experiment with performance ideas. Resident artists receive mentorship, a stipend, rehearsal/performance space, and administrative and technical assistance. The program includes monthly meetings with artists and mentors, which generate an artistic community through shared ideas in a forum-like setting. At the program's culmination, Resident Artists present their works in progress at showings at Mabou Mines that are free and open to the public.
RAP is open to early-career artists –  individuals and small companies of all disciplines –- performers, playwrights, dramaturges, directors, designers,  composers, choreographers, visual artists –- anyone with a compelling performance idea. Mabou Mines' definition of "early-career artist," is one with a consistent practice who has worked in their chosen field for several years with some recognition, and not reached a point in their career where they are receiving opportunities from high-level presenters, producers, festivals or funders. They have put in the effort of practice, garnered the beginning of a performing history, have begun to hone their aesthetic, and are seeking a means of articulating their creative vision in a more formalized way.
Program History
Mabou Mines co-Founder Ruth Maleczech established the Resident Artist Program in 1991 as a laboratory for early-career artists to experiment with performance ideas. As long-practicing artists, the company understands the formidable pressures that early career artists face and the difficulty of finding space to explore and create. We believe that process-focused development is the best way to create original work and that the opportunity to work in this way can be crucial to an artist's career. The program has supported over 400 artists in its 30+ year history, including all four of Mabou Mines' current co-Artistic Directors.
RFP and Application

Timeline
Applications open: November 16, 2023
Deadline: January 1, 2024, 11:59 pm ET
Artist notification: February 16, 2024
Residency: February – June 2024
Work-in-progress public showings: June 6-9, 2024
RAP Artists Receive
$2,000 Artist Stipend
Hands-on mentorship from Mabou Mines' Artistic Directors, Associate Artists, and established artists from the downtown theater community
Monthly collaborative artist salons
Up to 50 hours of rehearsal space in our studio and 6 hours of tech time in the theater
Work-In-Progress Showings free to the public at the conclusion of the residency
Marketing, press, and house management to support the public showings
Professional documentation: photography and archival video recording
Ongoing updates and postings about grants, residencies and other opportunities that might benefit their work, throughout the residency and beyond.
Questions? 
Join our mailing list and follow us on social media for program updates. Any questions about our Resident Artist Program (RAP) or SUITE/Space can be emailed to: rap@maboumines.org.
This program is supported, in part, with public funds from the New York City Department of Cultural Affairs in Partnership with the City Council and New York State Council on the Arts.
Click here for details on past artists