Mabou Mines is an artist-driven experimental theater collective generating original works and re-imagined adaptations of classics. Work is created through multi-disciplinary, technologically inventive collaborations among its members and a wide world of contemporary filmmakers, composers, writers, musicians, choreographers, puppeteers and visual artists. Mabou Mines fosters the next generation of artists through mentorship and residencies.
Today, the Company includes four Artistic Directors: Founding Artistic Director Lee Breuer and co-Artistic Directors Sharon Ann Fogarty, Karen Kandel and Terry O'Reilly; Artistic Associates: Maude Mitchell, Clove Galilee, David Neumann and Carl Hancock Rux and a far-reaching network of collaborators.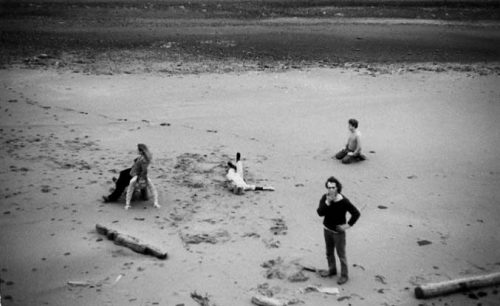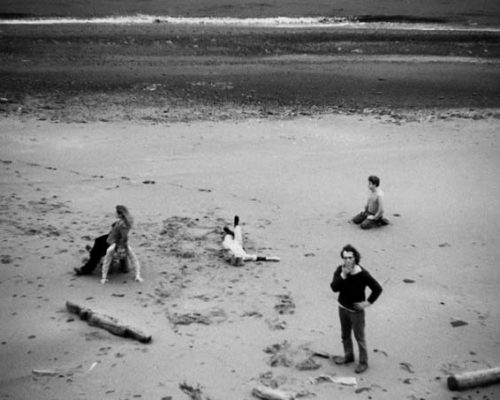 History of the Company
In the summer of 1970, a group of artists—David Warrilow, Lee Breuer, Ruth Maleczech, JoAnne Akalaitis and Philip Glass—retreated to Philip and JoAnne's house near Mabou Mines, Nova Scotia to create their first theater piece, Red Horse Animation. The company took the name "Mabou Mines," and has since become not only a collective of artists, but of ideas and approaches.
The company was born out of the influences and inspirations of Europe's seminal avant-garde theater collectives. Before arriving in New York in 1970, the would-be ensemble of Mabou Mines spent five years in Europe observing and studying the working methods of the Berliner Ensemble, the politics of the exiled Living Theater and the demands of physical training with Jerzy Grotowski. Since that time, Mabou Mines has created more than 120 works, and has been honored with more than 100 major awards.
Founding Company Members: Lee Breuer, JoAnne Akalaitis, Philip Glass, Ruth Maleczech (1939-2013), Fred Neumann (1926-2012),and David Warrilow (1934-1995). Former Company members include: Bill Raymond, Ellen McElduff, L.B. Dallas, B-St. John Schofield (1952–2013), Dawn Gray, Julie Archer, Honora Fergusson (1936-2012).
Artistic Programs
Mabou Mines develops original works and re-imagined adaptations of classics through multi-disciplinary, technologically inventive collaborations. Each work is created in an extended development process. Additionally, the Company serves the artistic community by mentoring emerging artists, and creating opportunities for strengthening the city's rich cultural landscape via our longstanding Resident Artists Program (RAP) and our performance initiative SUITE/Space .
For nearly fifty years, the company's productions have toured to more than 1000 venues worldwide. New work is shown annually in NYC and tour nationally and internationally. Mabou Mines' newly renovated home-base with a 99 seat theater and studio is housed in the 122CC (Community Center) in the East Village.